Sports Illustrated's latest editorial operation has one definitive rule: Keep it brief.
The sports publisher has earned a reputation as a high-quality video maker, nabbing two Emmy nominations earlier this year for its documentary-style videos. Those long-form videos aren't going away, but now they'll be sprinkled among a constant deluge of 30- to 60-second news dispatches from SI Wire. Launched this week, the 12-person editorial operation aims to produce dozens of breaking-news videos each day, like this one on Ray Rice's suspension from the NFL.
Sports Illustrated produced 18 SI Wire videos on Monday, day one for new video effort. The publisher declined to disclose viewership stats for the new content, but a spokesperson asserted that the team is pleased with its launch numbers.
In a conversation with Digiday, Time Inc. sports editor Paul Fichtenbaum and Sports Illustrated publisher Brendan Ripp explained the strategy behind the SI Wire. Excerpts:
What is Sports Illustrated trying to accomplish with video?
Paul Fichtenbaum: We're trying to present to our audience the content they want in the form they want. Video is at the forefront of that. We do documentary style video, including an award-winning series called "Underdogs." We feel with the [live-streaming digital network] 120 Sports investment and partnership that we made that allows us to get into the highlights game at some level, and that gives us access to the next generation which is consuming through mobile and social. SI Wire really rounds out our repertoire.
Why go short when SI is known for its long-form content?
PF: We justify it because that's what our audience is looking for. It's a very social play; it's a very mobile play. After day one, it feels really right. The audience has quickly gravitated toward what we've done. Also, this is not taking away from anything else we currently do. We're not doing less of anything else, we're just doing more.

So, knowing you wanted more short-form video, how did you decide what type of content best fit that length?
PF: Going in, we thought hard news and fast, breaking news would be the centerpiece. After day one, I can tell you for sure that it will be the centerpiece. In such a short amount of time, it's really hard to do anything that has the thoughtfulness of a feature story, but we can deliver news the audience is looking for pretty quickly in a limited timeframe. You can inform your audience of something that is top-of-mind in the sports world, and they can easily get in and get out on their phone.
Can SI Wire videos stand on their own, or do they need to live alongside text stories?
PF: It can definitely stand on its own, and it can definitely work in concert with other things that we're doing. If somebody can't watch a video at work, then they can read the article. If somebody is on their lunch hour, standing in line in a supermarket, they could watch a 60-second video that informs them. But it's not really about us making the choice for the consumer, it's about the audience making a choice about how they want to consume it.
Brendan Ripp: I'd add, not as a publisher but as a consumer, that all these different pieces don't compete; they complement. It's all about delivering additional information in the right format.
What's the monetization strategy for SI Wire? Is it all sponsorship, given the brief video length, or are you going to include pre- or post-roll ads as well?
BR: As consumers start to shift to mobile and video in terms of consumption habits, first and foremost we want to make sure we have the right editorial product in terms of our platform. Then we can reach out to our advertisers. A launch partner for SI Wire is [financial services firm] John Hancock. More broadly, with so many tools at our disposal, the most important thing we can do on a sales call is a lot of listening. What is the communications problem they want to solve? Then we dig deep into our toolbox to help that advertiser solve that communication problem. Once we understand what those key performance indicators are, we can build the right platform for them.
Where is all this video going to end up? Is it exclusive to SI.com, or are you looking to distribute it more broadly?
BR: The name of the game is obviously scale, and we'll leverage partner networks both externally and internally to make sure that we can achieve as much scale as possible. We believe a large amount of the impressions will take place on SI.com, and primarily through Time Inc. sites. And we'll be leveraging social to drive that traffic as well, given the news nature of the content.
What does the future look like for Sports Illustrated's video ambitions?
PF: If you look at the steady drumbeat of the last 1.5 years, we launched a lot of verticals: health and fitness, a huge football site. We want to continue to spend on the offerings that we're giving the audience now, and continue to grow our footprint in both traditional and nontraditional ways.
BR: On the business side, we'll continue to work with Paul and his team to build new sources of revenue for Sports Illustrated, which means focusing on existing franchises and launching new things.
https://digiday.com/?p=87492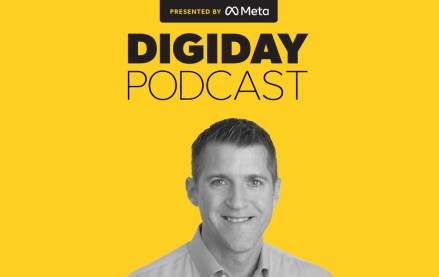 November 28, 2023 • 4 min read
Google's vp of global ads is confident that cookies will be gone from Chrome by the end of next year, despite all the challenges currently facing the ad market.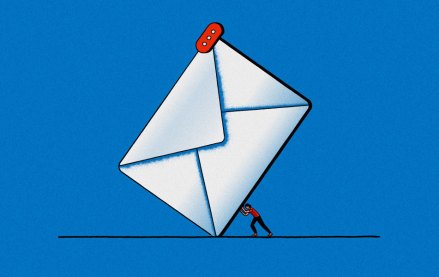 November 28, 2023 • 6 min read
Some email newsletter platforms' click-through rates are actually click-to-open rates, which are measured against the number of emails opened rather than the emails sent. But buyers seem to prefer it that way.
November 24, 2023 • 5 min read
Publishers' events businesses picked up pretty significantly during the back half of this year — and they will focus on sustaining that lift into 2024, according to Digiday+ Research.