Solving for viewability might be a reason people are ad blocking
November 11, 2016 • 5 min read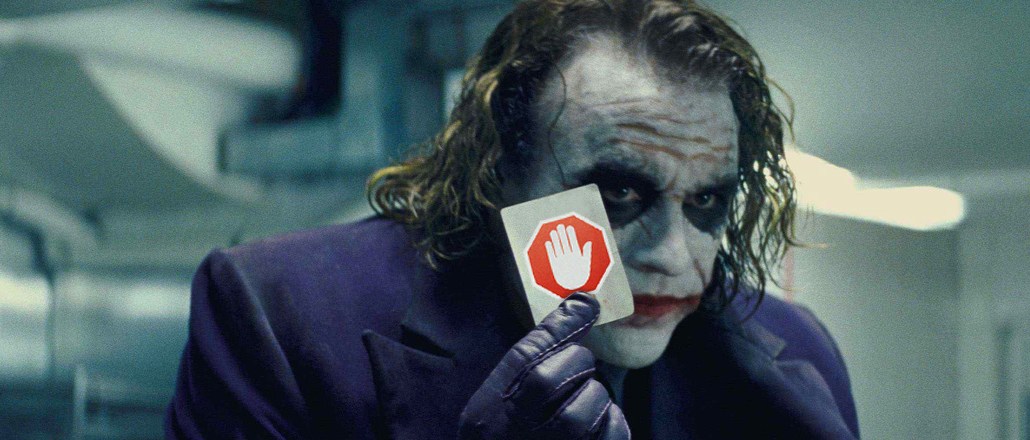 This article is from the third issue of Pulse, Digiday's new print magazine examining the trends and shifts driving digital media and marketing. To get the full issue, subscribe here.
It's hard to find many who argue that ads shouldn't be viewable. The days of buying and selling digital ads that aren't viewable by humans should be over. But what if solving the viewability problem is indirectly causing that other industry scourge du jour, ad blocking?
It's easy to see how this can happen. Agency and advertiser want to ensure their ads are in view. A sure-fire way to do this is by making sure their ads are as big and obnoxious as possible. But that's in direct conflict with the idea that advertising should be unobtrusive, so people aren't encouraged to block ads. Twenty-six percent of internet users block ads, according to Interactive Advertising Bureau research, and the No. 1 reason is to avoid ads that block content or are invasive.
Harry Kargman, founder and CEO of the mobile advertising technology firm Kargo, creates new units all the time, of varying degrees of interruptiveness, like ads that pop onto the screen and require the reader to exit out of it. Kargo's analysis found that agencies recommend hovers (a type of pop-up) and interstitials (ads displayed before or after a content page) 43 percent more often when they're buying based on viewability versus on a CPM basis.
"If you're a media planner and buyer, if you're metrics driven and the currency of choice is viewability, that is the holy grail," Kargman says. "The problem is that it has this unintended consequence in terms of consumer experience, ad innovation, organic placement, doing right by the publisher and audience. They're dismissing all these other elements."
Other publishers and agencies agree there's cause and effect between the push to viewability to the rise of intrusive ad formats. "The first problem is publishers making ads that aren't viewable," says Neil Vogel, CEO of About.com. "So intrusiveness solves for that. The second is, all these agencies are hung up on the viewability standard. So what they've ended up with is a Frankenstein problem. It's exactly why there's ad blocking in the world."
Vogel recently fielded a request from a major retailer wanting to run a back-to-school campaign using intrusive mobile takeovers. The campaign could have meant a sweet couple of hundred thousand dollars in About.com's pocket, but he turned it away because it would have ruined the user experience. "What's happened is, agencies and clients, rather than say, 'Let's talk about viewability,' they go right to the solution and say, 'Use this because it's viewable.'"
Some would argue the goals of viewability and good user experience don't have to be incompatible. "A good user experience can have ads that are well-placed, native to the format, not overstuffed with ads," says John Montgomery, global evp of brand safety at GroupM, which has required that publishers meet a tougher viewability bar than the industry standard.
Montgomery believes that the types of ads consumers hate, like animated and unskippable ads, are restricted to a minority of publishers. "I really do think there's a happy medium. Dancing monkeys and wobbly belly fat and autoplay video ads are happening not because of viewability. I think it's because publishers are desperate to monetize their sites. That's what's irritating consumers and causing them to ad block."
Part of the problem in reconciling the goals of viewability and user experience has to do with the way viewability is measured. There's no industry standard, which means a publisher's viewability score can vary depending on which vendor is doing the measuring.
And measurement approaches are imperfect. Even giant takeover ads aren't always considered 100 percent in view, depending on how far down the page they are, points out Geoff Schiller, global CRO of PopSugar. "It's a Whac-a-Mole type of scenario," he says.
And viewability vendors' tracking approaches work best for intrusive units, which makes those units a more popular choice for agencies, according to Kargo. Kargman is trying to push back against viewability as the only way to look at an ad's performance, but it's hard to get attention for potentially more interesting ad formats when they don't score as high in viewability.
And while there might be general agreement on what the most egregious ads are, what makes an ad "bad" is somewhat in the eye of the beholder. It not only can vary by user, but by what they're doing. A web surfer might not mind flashy ads while visiting an entertainment site but have a much different expectation when on a general news or health information site. The IAB is working on a system to score publishers and advertisers on their adherence to the organization's "LEAN" best practices for ads, but even it admits that it's hard to measure user experience, with all the factors that go into it.
What if publishers could increase viewability and improve the user experience at the same time? About.com's experience shows how hard it is to do. It cut the number of ad placements by about 25 percent when it launched its new health vertical, Verywell, and viewability went up, possibly because the remaining ads stood out more. But this meant investing in a whole new site, and it had to increase the price of the ads or increase traffic to make up for the loss of inventory.
"That's really hard to do because we had to build a new site to do it," Vogel says. "We are at the mercy of other people to send us traffic. It's hard to be a good actor in this."
https://digiday.com/?p=209204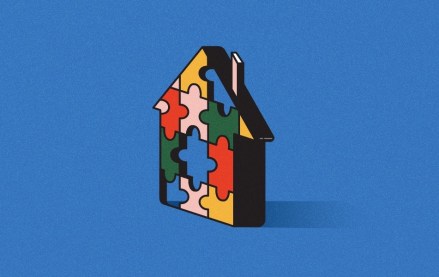 September 22, 2023 • 4 min read
Apartment Therapy's president Riva Syrop took the stage at the Digiday Publishing Summit to discuss the convergence of commerce and sponsorship revenue within its Small/Cool event.
September 22, 2023 • 4 min read
Media execs took stage at the Digiday Publishing Summit to discuss the growing importance of ROI in ad campaigns this year.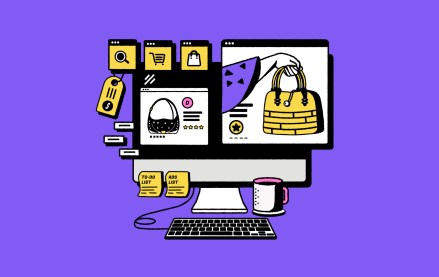 September 22, 2023 • 4 min read
CEO Satya Nadella said AI assistants will be as ubiquitous as PCs and will help users navigate across apps, operating systems and devices.