Social TV is all the rage, as viewers increasingly multitask with smartphones and tablets. As programmers rush to embrace the trend, they're trying to figure out how to include ad messages.
Take The Glee Project, a talent competition in which young performers vied for a role in a multi-episode story arc on the popular Fox show. It had 370,000 fans of its Facebook page when it was on Oxygen last summer. And each of those fans has an average of 187 friends, according to Stephen Zangre, manager of global marketing solutions at Facebook, speaking at a recent symposium on social TV. That's translates into the potential to reach 66 million people.
One of the shows major sponsors, search engine Bing, sponsored the show's fan favorite contest. Commercials for the brand were melded with content from the show and fans were directed to Oxygen's website, where they could vote for a contestant and interact with additional sales messages form Bing. According to press reports, even though the show did not enjoy especially high ratings, Bing was happy with the traffic that the collaboration drove to its search engine.
That's good news for Bing. But The Glee Project wasn't a single sponsor show. Verizon Wireless was, among others, also a sponsor, with ads running during virtually every commercial break. However, its relationship to the show was a traditional advertiser/network one. The ads' content did not relate to the show. The show's content did not find its way into the ads. There was no explicit call to action – got to a website; become a part of the running twitter feed, check in with Get Glue. Verizon's ads reached exactly the number of people who were watching the ads, no more.
As advertisers strive to add value to their advertising, offering viewers experiences and opportunities for watching and further blurring the line between content and ads, the question is, did Bing "talk" over Verizon's ads? Did Bing's ads make Verizon's ads less valuable?
"All marketers that we speak with take it as absolute given that a digitally webbed together population has already taken control of how their brands and services are going to be perceived," said Randall Rothenberg, president of trade association IAB. "What they are now working on is what are the best practices that will enable me to integrate my brand, company, or service into the fabric of this global conversation."
Advertising is morphing beyond the standardization that made it so efficient for brands, said Rothenberg. "The standardization of magazine page sizes, TV ads slots, banner ads online contributed to creation of an enormously efficient, cheap-to-do, cheap-to-use value chain. What happens when you start introducing new potential, new opportunities, new forms of work into that system? That's a big open question."
In this new ecosystem, brands can drown each other out without even buying airtime. Even when advertisers eschew on-air advertising for services such as Get Glue, which enables viewers to check in to register their viewing choices, the advertising equation changes. According to Fraser Kelton, COO of Get Glue, speaking the same social TV symposium, viewers are developing the habit of checking in during the first few minutes of a program in exchange for extra content (which they are encouraged to place in their Facebook and Twitter feeds), "digital keepsakes" and real world rewards, such as discount coupons to retailers. Those viewers socialize with each other, adding new distractions to the already diminishing attention of advertisers' audiences.
Once 30-and 60-second spots are no longer the norm, what's unclear in this new advertising landscape is how many different sponsors can realistically and effectively use social tools embedded in the content to engage viewers over the course of a single hour of programming. If, for example, Verizon Wireless had also piggybacked on The Glee Project's content, offering viewers additional experiences as a reward for check ins or site visits, how might that have effected the Bing promotion?
And advertisers will be justified in becoming territorial about the content/ad hybrids as they become more common because they will be paying a premium for them. Rothenberg says that this new social stewardship will cost advertisers more, at least at the outset.
"Social marketing is inherently not automatable," he said. "Right now it looks like social stewardship will require more ongoing human intervention than classic ad campaigns. But it's still early days."
https://digiday.com/?p=2654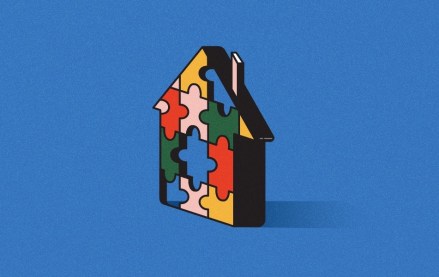 September 22, 2023 • 4 min read
Apartment Therapy's president Riva Syrop took the stage at the Digiday Publishing Summit to discuss the convergence of commerce and sponsorship revenue within its Small/Cool event.
September 22, 2023 • 4 min read
Media execs took stage at the Digiday Publishing Summit to discuss the growing importance of ROI in ad campaigns this year.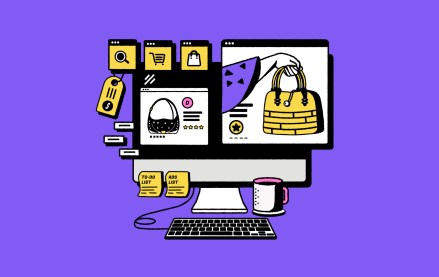 September 22, 2023 • 4 min read
CEO Satya Nadella said AI assistants will be as ubiquitous as PCs and will help users navigate across apps, operating systems and devices.