Slate president Charlie Kammerer on podcast ad revenue climbing to half of revenue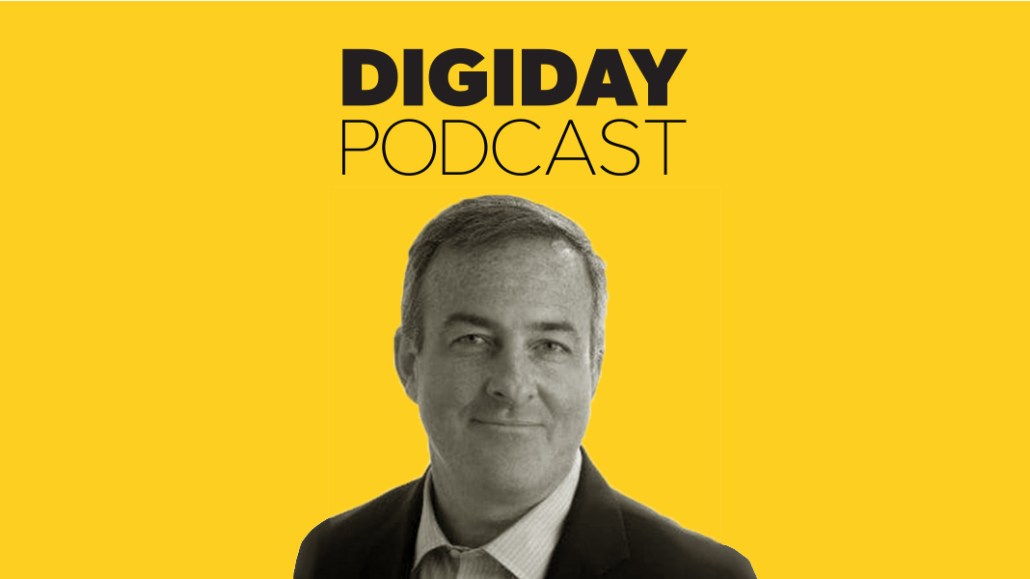 Subscribe: iTunes | Spotify | Google Play | Stitcher | Anchor
Podcasts are trendy now for publishers, but Slate has been doing them for 14 years. Slate now has 25 podcasts that drew 180 million downloads in 2018 and expects to top 200 million downloads this year. Podcasting was 28% of Slate's overall business last year, and this year will be half of revenue — eight figures.
"The hardest thing to do is to make something that is big," said Slate president Charlie Kammerer at the Digiday Publishing Summit. "There are 100-150 podcasts out that there that are big and then there are hundreds of thousands of podcasts that 8,000 people listen to."
Slate makes money from its podcast beyond advertising, using members-only episodes to drive consumer revenue in its Slate Plus program, which boasts 60,000 members.
One major challenge ahead for the podcasting world? Discoverability. It turns out that making a stellar podcast doesn't automatically get you listeners.
Below are some highlights edited for clarity.
What's in a download?
"A download doesn't necessarily mean someone has listened to it. And the market has an issue with that, as they should. Right now, that's kind of the currency. We are now seeing some people sell on an impression basis. It's kind of the same thing. As long as you can prove somebody listens to it. So we're doing things like putting a pixel on the ad, so when that pixel fires you can prove someone listens to it. That's a lot of the tech that we as a marketplace need to figure out to give advertisers the comfort level that their ad is being listened to, which is important."
The whole pie is growing
"For many, many years, the direct response guys were the only guys that played in a really strong way in this space. And if it didn't work, those guys wouldn't be in it. They, of course, won't give us a lot of data, but they keep on optimizing it, and they keep on spending money on it, so it's clear that it works for somebody who is following that all the way down the chain. Three years ago, direct response was 75% of our business; this year it'll be 20. And our direct response business is growing. So what that means for us is that the brand guys are coming in in a really aggressive way, which is great."
Programmatic advertising isn't yet big in advertising but will be
"You look at what happened in display [advertising]. A lot of ad networks came in, and with that came a lot of good things. There was a lot more efficiency, a lot more data came into the marketplace — both really important. But environment and brand safety became issues. One of the special things about podcast advertising is that intimate relationship with the host. When the ad networks come into this business, that host read will go away. Host reads are hard to scale."
Build it and they may not come
"It's hard to make really good audio content, to be sure. But the hardest thing to do is to drive ears to it. That is by far the hardest thing to do. Discoverability is a big problem. If you don't have a kind of podcast ecosystem to promote it in (we're lucky we do, because we have a lot of shows) it's hard to build an audience."
Slate "walked away from video"
"We were making OK money in video, but it was never going to be a big business for us. To really scale it would be unprofitable for us. We did some great storytelling and journalism in video, but it was never going to get big. It didn't have a long tail. The kind of video we were doing at Slate we couldn't really monetize, so we walked away from video almost entirely and we put all that money we saved into audio."