'Showing people what they want': A timeline of Facebook's recent News Feed tweaks
February 2, 2016 • 5 min read
•
•

Facebook's News Feed mantra — "showing people what they want to see" — is not something brands and publishers are fond of hearing.
The social network invoked it yet again on Monday with its latest algorithm tweak, which will rerank News Feed stories based on not just engagement numbers, but "qualitative feedback" as well. Facebook's conclusion: "The best News Feed is one that combines content that people say they like with the content the data says they do," it said in a post on Monday. Facebook has yet to roll out the new feature, but it's likely to have the biggest effect on publishers pushing clickbait headlines, particularly those of the viral persuasion.
The tweak is the latest in a long line of similar changes to the News Feed algorithm, which Facebook says it is constantly optimizing around creating a better experience for users — often to the detriment of content creators. Here are a few of the other tweaks, starting with the most recent.
June 2015: News Feed starts factoring in time spent on stories
News Feed, for most of its history, decided what to show at the top of the News Feed based on obvious signals such as the the number of likes it got, as well as how many times it was shared or commented on. Facebook expanded on that last June by also factoring in how long people read the stories they clicked on.
What they said: "From this research, we learned that in many cases, just because someone didn't like, comment or share a story in their News Feed doesn't mean it wasn't meaningful to them. There are times when, for example, people want to see information about a serious current event, but don't necessarily want to like or comment on."
April 2015: Facebook starts prioritizing content from friends
As much as publishers would hate to admit it, for most people Facebook is primarily a place for baby pictures, not articles from news sites. Facebook made that clear last April, when it started to prioritize updates from friends and family over posts from pages.
What they said: "If you like to read news or interact with posts from pages you care about, you will still see that content in News Feed. This update tries to make the balance of content the right one for each individual person."
January 2015: Facebook "shows fewer hoaxes"
Facebook is primed to spread false reports. Fake news spreads fast on the social network, particularly when legitimate news publishers pick it up. Hoaxes, which Facebook calls "News Feed spam" get plenty of shares and comments, which until last January made them more likely to get to get top billing from the News Feed algorithm. Facebook changed that last year when it started letting users report stories as false.
What they said: "The vast majority of publishers on Facebook will not be impacted by this update. A small set of publishers who are frequently posting hoaxes and scams will see their distribution decrease."
November 2014: Facebook goes after "overly promotional posts"
Spam comes in many forms on in Facebook's News Feed. One example is the "overly promotional post" which Facebook defined as any post that pushes people to buy a product, enter a sweepstakes or reuse content from ads. Facebook said in November 2014 that these were posts that users wanted to see fewer of.
What they said: "While Pages that post a lot of the content we mention above will see a significant decrease in distribution, the majority of Pages will not be impacted by this change."
August 2014: Facebook targets clickbait
Clickbait headlines, those teasing links that hide critical information ("You'll never guess…") behind vague, misleading language, may get people to click. But that doesn't mean Facebook is happy about it. The sharp rise of Upworthy created no shortage of copycats looking to mimic its headline tactics for their own ends. But while these posts got a lot of clicks, Facebook users said they often regretted clicking on them. Facebook started to spot these kinds of posts by taking a closer look at how much time it took users to come back to Facebook after clicking on them. The shorter the time, the more likely the article was clickbait, Facebook said.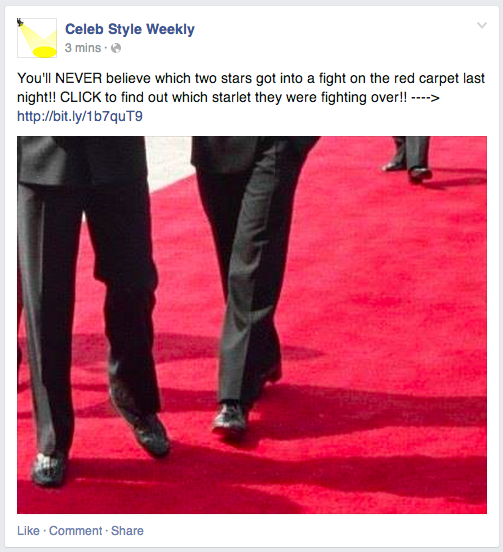 What they said: "A small set of publishers who are frequently posting links with click-bait headlines that many people don't spend time reading after they click through may see their distribution decrease in the next few months. We're making these changes to ensure that click-bait content does not drown out the things that people really want to see on Facebook."
June 2014: Facebook prioritizes video
Facebook, which gets 8 billion video views a month, has quickly become massive player when it comes to video. The seeds of this growth were planted in June 2014, when Facebook started to prioritize relevant videos in News Feed. Users who watched videos on Facebook were only going to get more.
What they said: "This improvement means that videos that people choose to watch will reach a larger audience, while videos that people ignore will be shown to fewer people. As always, we recommend that Page owners post stories and videos that will resonate with their audience on Facebook."
April 2014: Facebook goes after "likebait"
Brands and publishers once widely embraced to "likebaiting" as a away to pad their like counts and secure a higher spot in Facebook's News Feed. But pages that explicitly asked for likes or shares in exchange for access to content got their legs cut out from under them in 2014, when Facebook started to deprioritze their posts.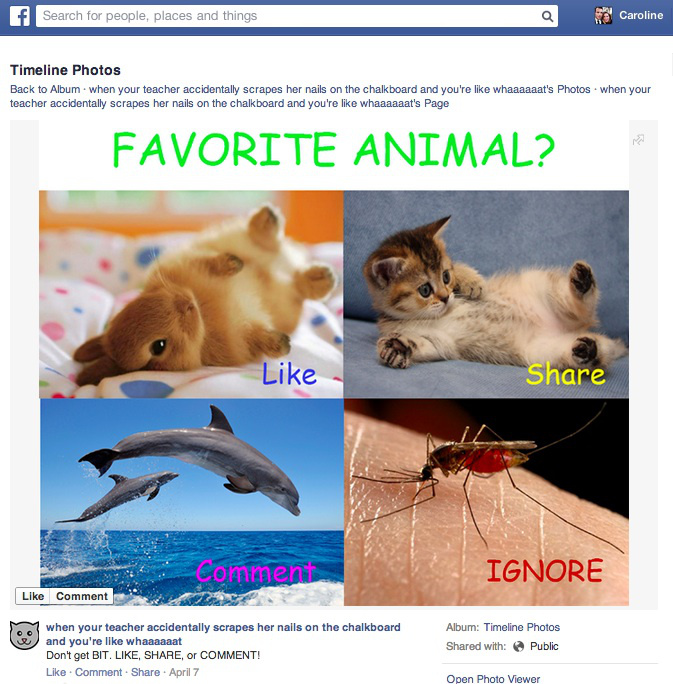 What they said: "This update will not impact Pages that are genuinely trying to encourage discussion among their fans, and focuses initially on Pages that frequently post explicitly asking for Likes, Comments and Shares."
https://digiday.com/?p=159362
October 2, 2023 • 1 min read
•
•
The publishers who attended DPS were focused on the potential upsides of applying the technology to their operations while guarding against the downsides.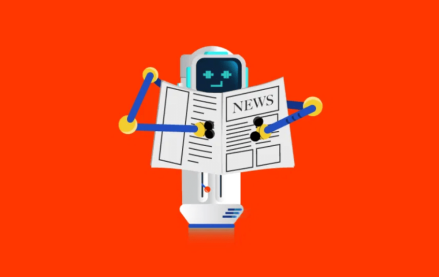 October 2, 2023 • 4 min read
•
•
Now that ChatGPT users can surf the internet for information, some publishers are reconsidering the weight of the issue.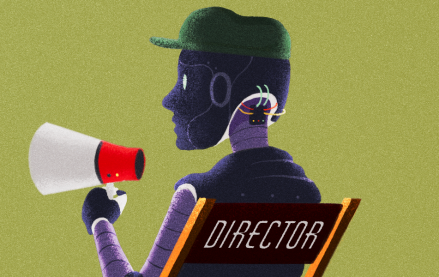 October 2, 2023 • 5 min read
•
•
As Meta makes celebrity-like chatbots, ChatGPT learned to "hear," "see" and "speak" while Spotify is piloting AI-translated podcasts.