Thanks to video demand-side platforms, you can buy video inventory on The Huffington Post, all over YouTube and individual sites like College Humor. You can make sure you don't buy anything else you don't want. And most likely, the inventory is all cheaper than going to these sites directly. If you are a digital buyer wary of the messy world that is online video, all this should sound pretty great.
TubeMogul says it can offer all this and more (though it's not as cheap as you might think). And the company appears to be convincing more and more advertisers that video DSP tech offers precise, sophisticated, brand-safe targeting. In the ever-changing Web video ad market, TubeMogul would seem to present a serious threat to video ad networks. But in practice, TubeMogul could make big publishers like the HuffPo or even fast-growing YouTube-born brands like Machinima think twice about using ad exchanges, since it's so easy for buyers to cherry-pick their inventory.
The Emeryville, Calif.-based TubeMogul has a bit of a strange history. Launched in 2006 as a video-distribution firm, it was one of the first to help content companies like Next New Networks to deliver their videos to the YouTubes and MySpaces of the world. TubeMogul soon pushed into analytics, becoming almost a default Nielsen for Web video before many of the third-party researchers had any reliable data on the medium.
Then, according to co-founder and vp of sales Mark Rotblat, TubeMogul's publishing partners began asking for help in delivering guaranteed video views — and soon enough TubeMogul was pivoting to become an ad network. By April of last year, the company began downplaying its early distribution business, instead becoming a full-fledged media buying tech and services firm, i.e., a DSP.
Big brands are usually drawn to broadcast networks' sites Hulu and YouTube, but that hasn't been much of an issue for TubeMogul. Currently, 50-some brands are running campaigns via TubeMogul a week, including the likes of Toyota, Microsoft, Range Rover, Kia, Allstate and Clorox. Rotblat claims that traditional brands — half the Fortune 500 — are drawn to TubeMogul because of the precise targeting it offers, from site selection to demographics and even data-driven segmenting.
You would think that they could just go to ad networks for all that. But according to Rotblat, because TubeMogul purchases its inventory in real time, manually screens over 40,000 sites and lets buyers see potential site lists up front, brands never end up in places they shouldn't. That's something most ad networks have struggled with from time to time.
During a demonstration of TubeMogul's DSP, Rotblat was able to showcase how buyers can be sure they're getting quality inventory. After pre-selecting a number of variables like time period and target audience, TubeMogul can forecast how many video ad impressions are available on the various ad exchanges at a given moment in time. There are plenty of long-tail sites you've never heard of, but Rotblat was able to pull up numbers for HuffPo, College Humor, Machinima and others. Brands can't buy single sites (you must buy five sites at a time at least), but theoretically a media buyer could put together a premium ad network of its own via the DSP.
That should make video ad networks like Tremor and YuMe sweat. But here's TubeMogul's problem — it costs more. While video ad nets can get away with charging $5 CPMs by layering on lot of low cost, autoplay or in-banner inventory, TubeMogul's prices are in the $10 to $17 range, the more precise a buyer gets. That's cheaper than Hulu, but it's more than some buyers are used to paying for video. "You can see there just isn't much inventory for under $10 here," Rotblat said. "That's a hurdle we have."
Another hurdle: "Buyers often say to us, 'My client doesn't work with ad networks,'" said Rotblat. "And we have to say, 'we're not an ad network.' Or there's the CPM challenge. Buyers will come to us and say, 'I'm getting $5 CPMs from other ad networks.' And we'll have to say, 'You're getting a lot of fake pre-roll.'"
But could all this transparent, waste-free buying actually make premium sites a bit queasy about using exchanges? "That's an interesting question," said Rotblat, who theorized that publishers should yield more benefit compared to the risk they assume, even if buyers can buy their inventory elsewhere. For example, if selling auto-intenders on College Humor pays off, they're not going to be worried about direct sales.
"We think it's ultimately going to be about pricing," said Rotblat.
https://digiday.com/?p=5325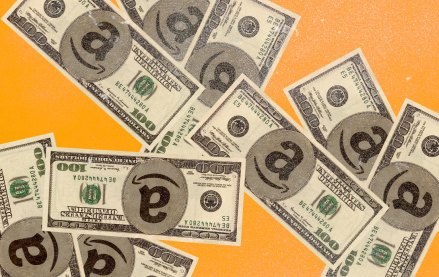 September 27, 2023 • 6 min read
The agency accused the e-commerce giant of conducting a range of anticompetitive behaviors that hurt both shoppers and sellers.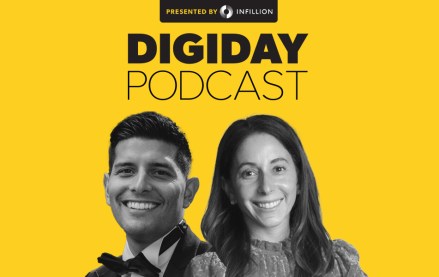 September 26, 2023 • 3 min read
In a live recording during the Digiday Publishing Summit, the news executives called for more nuanced conversations with advertisers around their brand safety concerns.
September 26, 2023 • 4 min read
After investing in one generative AI startup and suing another, the company will let customers create images on its website and an API.