The Rundown: Viacom maintains a hands-off approach to VidCon
July 18, 2019 • 4 min read
•
•
Anyone who attended VidCon last week in Anaheim, California, would have been hard-pressed to find much evidence that the digital video industry convention is owned by Viacom. After the cable TV conglomerate acquired VidCon in February 2018, Viacom pledged to "do no harm," Viacom Digital Studios president Kelly Day said in an interview last year. In the second VidCon since the acquisition and the tenth VidCon since the event's inception, Viacom appears to have stayed true to its word.
Yes, Viacom-owned digital video network AwesomenessTV hosted a large snack station right outside the Anaheim Convention Center's entrance that was sponsored by Invisalign. But AwesomenessTV had the prime real estate in 2014 as well, long before Viacom acquired the network in July 2018. Sure, lanyards attached to attendees' badges were adorned with Nickelodeon's logo, but the TV network has been a VidCon staple for years, having sponsored VidCon's "arcade" area for the past five years. And while MTV had a booth once again and the stars of Paramount Pictures' "Dora and the Lost City of Gold" lined up for photos with fans at Nickelodeon's booth, Viacom's presence at VidCon didn't stand out as all that much different than the other media companies inside and outside the Anaheim Convention Center.
More notably, Viacom appeared to have kept itself in check when it came to seizing VidCon as an opportunity to pitch the marketers and agency execs in attendance. While Viacom did send sales execs to VidCon to meet with clients, one agency executive who attended VidCon this year thought that the company had not sent any sales execs to the event, so quiet was its presence at VidCon compared to other media companies that use the event to corral advertisers' attentions.
Companies including YouTube, Snapchat and Instagram host private lounges inside the Anaheim Convention Center for meetings with the advertisers attending VidCon. The thousands of teens and twentysomethings running around the event and gushing over their favorite influencers help to bolster their sales pitches.
Viacom did host a private lounge at VidCon this year, but it literally kept its distance from the main event, which may explain why the agency exec thought Viacom's sales execs were absent. The lounge was situated a mile away from the convention center at a hotel cordoned off for top creators and invited guests. — Tim Peterson
Tattletales
We have brands gathered in Napa, California this week for Digiday's Brand Summit. One topic huge in town halls: What appears to be the continually devolving relationship between agencies and their clients. Multiple brand execs, all speaking under Chatham House Rule, said that while they still do work with agencies, more of them are moving to hybrid models where they get to retain some control of the creative production process while also retaining agencies. Reasons vary, from cost to control to speed. But another is simply the headache of managing so many agencies. One rep from a major company said her brand works with so many agencies that they've had to set up multiple meetings just for status checks, to make sure everyone's on the same page. But even that leads to a new problem of infighting. "We have agencies competing with each other, so they essentially tattletale and tell on each other to us," said another brand exec. "It is very challenging at times. We are babysitting. A quarter of our time is spent in the he-said-she-said." — Shareen Pathak
Amazon woes
Amazon is turning into quite the real "frenemy" for brand marketers, at least according to the brands gathered in Napa this week for our brand summit. A working group focused on platform challenges was entirely focused on how best to handle Amazon. For those who sell on Amazon — and there were some brands whose entire business in some cases is dependent on the retail giant — it's a tenuous, even if lucrative relationship. For one brand, who makes the majority of its revenue by selling on Amazon, it's managing how tight-knit Amazon keeps everything and staying on top of changes. For this brand, it's a constant fiddling of the levers, optimizing listings, reviews, sales numbers and competitor listings. If one product starts performing badly, it's best to pull it immediately so Amazon doesn't ding other products. And of course, you have to keep advertising on Amazon. As Shira Ovide wrote in Bloomberg this week — Amazon advertising feels like a little more of a tax than other platforms: You're spending money to buy ads on Amazon so people can buy product from there. That was a sentiment shared by most in attendance at the summit. "We have to keep constantly paddling to keep our heads above water," said the brand exec after explaining everything his team does to keep winning on the platform. "Sounds terrifying," said another attendee in response. — Shareen Pathak
https://digiday.com/?p=341100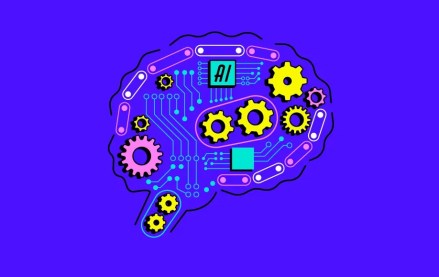 December 11, 2023 • 5 min read
As Google and Meta roll out new features, startups like Runway are finding new ways to compete for enterprise clients.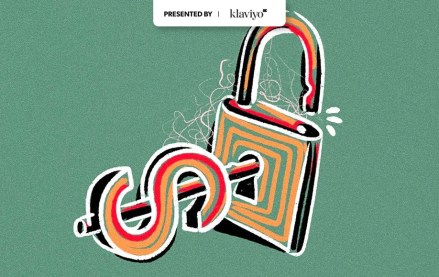 December 8, 2023 • 5 min read
Future plc's CFO Penny Ladkin-Brand announced on Thursday that she is stepping down, as the U.K.- based media company reported declining revenues and a new two-year investment plan to get back to growth.
December 7, 2023 • 13 min read
In this week's Media Briefing, publishing executives share how the task forces they created earlier this year to oversee generative AI guidelines and initiatives have expanded to include more people across their organizations.