'Rich man's GIF': Stock photography sites rush to the cinemagraph craze
October 9, 2015 • 3 min read
•
•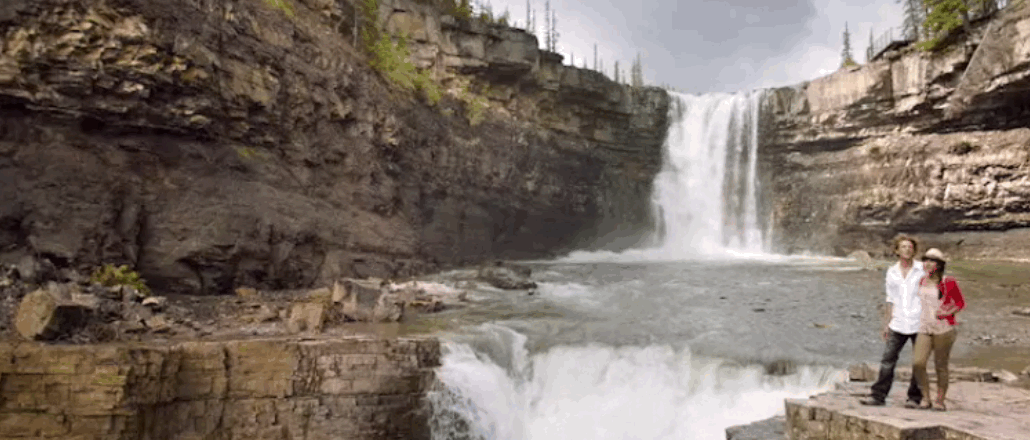 Cinemagraphs are becoming ubiquitous on social media, and stock image agencies are looking to capitalize on their popularity. There is even a startup focusing solely on cinemagraphs — which are still photographs but with subtle movement — and it will compete with major image sites that are about to go deeper into the genre as well.
The startup website is called Gallereplay, based in Berlin, and the fact that it sees a business opportunity solely in stock cinemagraphs shows the format continues to capture the creative community.
"On one hand, we're selling stock cinemagraphs, and on the other, there's also custom production work, which we take on ourselves or outsource to artists around the world," said Marco Woldt, co-founder of Gallereplay.
The startup will have plenty of competition. Shutterstock, a well-known stock photography site, is about to offer more cinemagraphs through a deal with Flixel Photos, a company that has evangelized the format and represents a number of photographers.
Woldt said he was aware the larger companies would enter the field, and he was hoping to build a head start by tapping more artists and getting more images in its portfolio.
Cinemagraphs are basically stylish, glossy GIFs, where very slight motion is introduced to a portion of a still image. They've been around for years, but have become popular in advertising more recently because of places like Instagram, Tumblr and Twitter, which have developed video products that are optimal for cinemagraphs.
"Since introducing looping video earlier this year, we've seen a dramatic increase in the number of cinemagraph posts on Instagram," Woldt said. "In the last 12 months, the number of cinemagraph posts have increased tenfold."
There's no way to know the exact growth, but Woldt said he's been tracking the number of cinemagraph hashtags. Brands have been using them more in their social media promotions, as well. Starbucks, Walmart, Doritos, Dunkin Donuts, Apple and Dos Equis have all recently used cinemagraphs on social media, according to Flixel Photos, which specializes in the genre. Instagram and Facebook have been pushing the format for more than a year, especially after introducing looping video, which is ideal for the cinemagraphs because it allows the image to keep running continuously.
Jim Squires, director of market operations at Instagram, discussed cinemagraphs in a recent interview with Digiday, highlighting them as one of the more creative styles embraced by marketers on the platform.
"People love them, advertisers love them, and they really are a great way of drawing attention to certain aspects of the photo," Squires said.
Animation is taking over social media in other ways, too. Facebook just launched animated profile pics, and the new iPhone came with a moving photo creation feature.
"You get a lot of bang with great animation depending on how you do it," said Jon Jackson, partner and designer at Work & Co. "Cinemagraphs are the rich man's GIF."
Jackson has worked on cinemagraphs for Disney, Target and others.
Gallereplay is acquiring a roster of artists to help populate its stock cinemagraph catalog, and it charges $200 for use in marketing and $100 for use in editorial.
Woldt said the company is interested in high-quality images, not the typical stock photo and video look.
"The kind of cheesy staged look is definitely something that we're steering away from," Woldt said, talking about the kind of corny photos many stock agencies offer, like office workers around a water cooler or stressed person in front of a computer.
Robert Lendvai, vp of marketing at Flixel, said that the new deal with Shutterstock will put more than 1,000 new cinemagraphs on that site.
"I'm not sure how Gallereplay will be able to compete once we see the big guys move into the space — which is about to happen," Lendvai said.
Cinemagraphs come courtesy (from top to bottom) of the Instagram accounts of ApricotBerlin, Virgo Haan and Mario Sahe-Lacheante. The main image comes courtesy of Flixel Photos.
https://digiday.com/?p=139798
October 2, 2023 • 1 min read
•
•
The publishers who attended DPS were focused on the potential upsides of applying the technology to their operations while guarding against the downsides.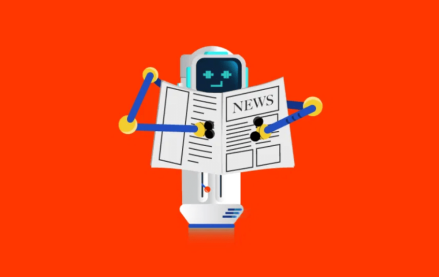 October 2, 2023 • 4 min read
•
•
Now that ChatGPT users can surf the internet for information, some publishers are reconsidering the weight of the issue.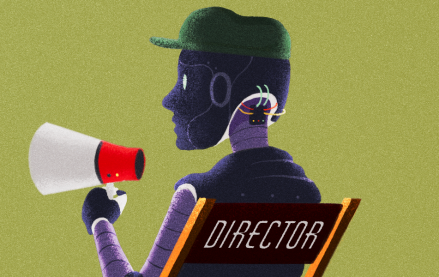 October 2, 2023 • 5 min read
•
•
As Meta makes celebrity-like chatbots, ChatGPT learned to "hear," "see" and "speak" while Spotify is piloting AI-translated podcasts.