Each day, we'll list the five stories from around the Web that Digiday's editors think deserve the most attention.
Twitter Wants to be Facebook? Mashable's Adam Ostrow takes to CNN to make his case that Twitter's gunning to replace Facebook as a primary social network. Ostrow's evidence: Twitter recently added photo and video sharing. Now Twitter has maintained it's an "information network." Its executives have taken to defining its mission: "to instantly connect people to the information most important to them." That would make it an information network, not really a social network. Ostrow is having none of it, arguing that by adding photo and video sharing, the most popular activities on social networks, Twitter is declaring itself a social network. (The company wasn't convinced, as one of its reps took to, naturally, Twitter to tweak Ostrow's thesis.) These arguments rarely get very far — or matter much in the long run. For a long time, bloggers engaged in spirited debates over Google's contention it wasn't a media company, despite a business that relied on advertising for nearly all its revenue. Whether Google is a tech or media company, though, isn't the most important. Likewise, for Twitter it's more important that it come up with ways of turning all that attention into revenue. Advertisers continue to be frustrated by the difficulty of running large-scale campaigns on Twitter. CNN
Groupon's Long Summer.
It seemed like just yesterday Groupon was gracing the cover of Forbes as "the fastest growing company in history" and the antics of its quirky founder were lauded. Things change fast, though. The company has been catching flak since its off-key Superbowl ad. Its IPO filing has become a pinata for commentators to whack because it hasn't made much money. Now, inevitably, disgruntled customers are getting the spotlight. Techcrunch runs a diatribe from one who describes how using Groupon was "the single worst decision I've made as a business owner." The business owner in question, Jessie Burke, was swamped by cheapskate customers who were bleeding her dry because of the steep discount Groupon advised. This isn't new. Burke's story was first publicized months ago. Groupon has said it needs to do a better job of counseling local businesses on how to handle the flood of customers its offers produce. It's pretty tough to draw conclusions from a sample size of one.
TechCrunch
Mobile's March to Commoditization.
 The Year of Mobile has finally arrived. That's great news for publishers on the hunt for more attention from consumers. The question is whether mobile media will follow the same path of display advertising, where non-brand-friendly units and a severe supply/demand imbalance quickly drove prices into the ground. That's one conclusion possible from a new post by mobile network OneRiot. The unnamed author writes that it is inevitable mobile media follow display's path to ad exchanges and real-time bidding. That's not necessarily a bad thing, but it's hard to see how the result will be any different than the buy side dictating terms to the sell side. 
One Riot blog
Postcard from the Tech Bubble.
You can hardly go to an industry event nowadays without hearing of the new tech bubble. Some agree, some disagree. The Economist, which cheered just as loudly during the last dot-com bubble, isn't about to make the same mistake twice. It argues that Inernet IPOs "are like buses: you wait ages for one to arrive, then several turn up at once." Clever. The article rounds up the usual suspects — Yandex, Groupon, LinkedIn, Pandora, Zynga — and makes the case that there's certainly some unrealistic expectations. Maybe. It's hard to say for sure because each company is different. What's more, the comparisons to last time around fall apart on closer inspection. Most of these companies are flawed, but they're not without big businesses with real revenue. It's not just hyping a bunch of eyeballs. Whether Wall Street will value them correctly is, of course, another matter altogether.
The Economist
Facebook's Saturation Point. Everyone wants to find kinks in Facebook's armor. It's clearly not a fad that's going to fade away like MySpace. But there are natural limits to how big Facebook can get. Inside Facebook crunches Facebook's member numbers, culling them through Facebook's self-service ad platform and finds that Facebook's growth has stagnated in North America. Inside Facebook tracks a 6 million-member decline, which seems high. There's little doubt Facebook's member growth will slow. There's the law of big numbers to consider. Broadband penetration growth has also stagnated. If people don't have broadband by now, they're probably not going to have it ever. The more important number for Facebook is user-engagement numbers. That continues to be sky high, with the average U.S. user spending an astounding four hours a month on the service. Inside Facebook
https://digiday.com/?p=4364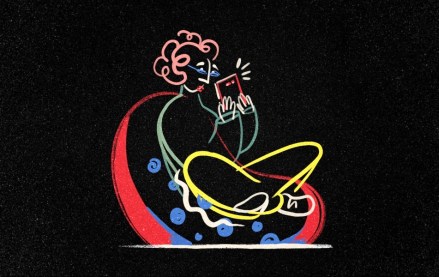 September 28, 2023 • 3 min read
The Financial Times has launched another lower-priced, subscription-based mobile app product a year after the debut of FT Edit to reach international readers.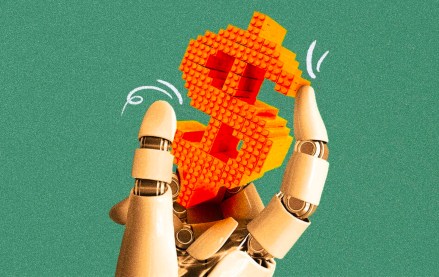 Publishers are starting to apply AI to their sales operations.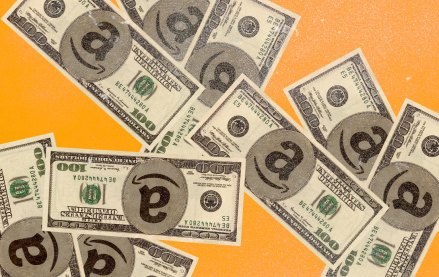 September 27, 2023 • 6 min read
The agency accused the e-commerce giant of conducting a range of anticompetitive behaviors that hurt both shoppers and sellers.