Radioactive: RadiumOne under siege after CEO's domestic violence plea
April 26, 2014 • 5 min read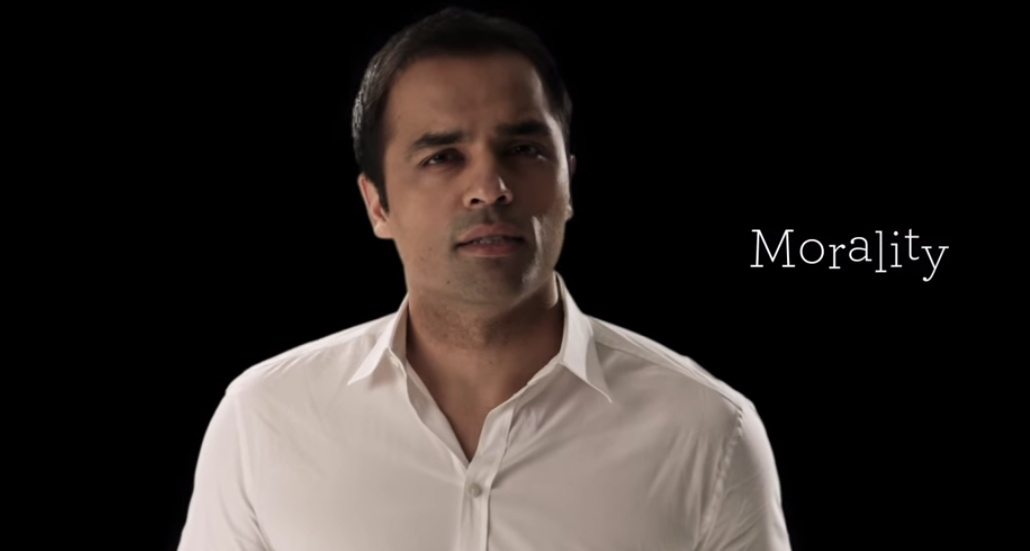 Ad network RadiumOne is at the center of a swirling controversy, following news on Wednesday that its CEO and founder, Gurbaksh Chahal, pleaded guilty to misdemeanor charges of domestic abuse. Chahal avoided jail time on the original 45 felony charges of beating his girlfriend 117 times over the course of 30 minutes — an attack allegedly captured on surveillance video Chahal himself installed in his bedroom.
Outrage has built in the days following Chahal's plea bargain, as prominent voices in the press and elsewhere have demanded Chahal step down. Over the past few days alone industry players from consultant Anil Dash to venture investor Jason Calacanis to Fortune's Dan Primack  have called on the company to dump Chahal.
UPDATE: For his part, Chahal is digging in his heels, posting a defiant blog post, with the headline "Can you handle the truth?" on Sunday that calls the original charges "overblown." Chahal writes the incident — triggered by finding out his girlfriend was having sex with other men for money — was a loss of temper rather than domestic violence. He said the vitriol directed his way is a race for pageviews and the work of an online mob.
I fully understand the outrage of those who believe I got off "lightly" as asserted by numerous postings on social media sites. But the $500 fine I agreed to pay, the equivalent of a speeding ticket, is simply what those misdemeanors require, and in no way reflects the toll that this ordeal has exacted on me. There can be no dollar value placed on the pain and suffering I have caused my family and friends, my employees and customers my investors, and everyone else who has looked up to me in the past. The humiliation and shame I feel is immeasurable. The dollar cost to my business and my reputation is incalculable.
The controversy over Chahal's status as CEO has become a full-fledged social media maelstrom. There's a #DropRadium hashtag in use, and a petition on Causes.com for RadiumOne's board to drop Chahal as CEO. As of Saturday afternoon, the petition has 2,800 supporters.
RadiumOne has tried since Chahal's arrest in August to distance itself from the matter. Chahal has a crisis management firm handling it, not the company's PR staff. His representatives have taken pains to paint the case as a "personal" matter. The strategy was mostly a success.
Meanwhile, Chahal's own new-age management blog posts and tweets have continued unabated. In fact, influential Silicon Valley publication Re/code ran a byline by Chahal as recently as April 9 on why the HBO show "Silicon Valley" has it wrong on the idea of kids dropping out of school to start companies. (Chahal did just that.) He also wrote for Re/code in February, offering up "the top four fatal startup mistakes of 2013." As Valleywag noted, Chahal was also slated as a speaker at a digital marketing conference in the Netherlands on the topic of "the future of big data." RadiumOne boasted a relationship with Conde Nast and its rapid international expansion.
That stance is now crumbling.  Now Conde Nast is "reviewing" the relationship.  It's likely that other RadiumOne clients will do the same as they come under attack. Vendors are replaceable. For many, doing business with RadiumOne, at least under Chahal's leadership, will soon become radioactive. The Dutch conference no longer lists Chahal on its speakers page and doesn't have his talk on the agenda. TechCrunch has scrapped RadiumOne's sponsorship of its Disrupt conference hackathon. The Democratic National Committee has returned a $20,000 donation Chahal made. RadiumOne is at risk of becoming synonymous with domestic violence. That will not only hurt with customers but in attracting and retaining employees.
.@jason Revising logos on the LUMAscape pic.twitter.com/qFYLsYbcSF

— Terence Kawaja (@tkawaja) April 25, 2014
Chahal has long been a lightning rod. He's a flamboyant character in the often drab world of ad tech middlemen, showing off his opulent apartment to camera crews and fashioning a "G" persona of a hard-driving entrepreneur who enjoys the fruits of his success with a bustling nightlife and important political connections.
Rather than take responsibility publicly after his plea, he took to Twitter to say the case was a "political witch hunt." He subsequently deleted the tweets, which stoked further outrage.
https://t.co/Kh8FCwFbNW pic.twitter.com/or5ELdgdvk

— Gurbaksh Chahal (@gchahal) April 23, 2014
In February, four months after being charged with beating his girlfriend, Chahal recorded this "keynote video" for an all-company meeting that used the hashtag #dreambighustleharder. In it, Chahal issues a manifesto of sorts, including the statement, "We learn from our mistakes. We triumph. We have no other option."
According to a source close to the company, however, Chahal controls over 50 percent of the company, which is angling for an initial public offering.
"The reality is he controls the board," said a former employee. "The board will have to all revolt. If it starts impacting business, I don't know how he survives."
RadiumOne's board of directors consists of: Steve Westly, managing partner of The Westly Group; Robin Murray, partner of The Adams Group; Ajay Chopra, general partner at Trinity Ventures; David Silverman, partner of Crosslink Capital; and Bill Lonergan, chief operating officer at RadiumOne. Krishna Visvanathan, a general partner of DFJ Esprit serves as a board observer. None of those board members responded to inquiries after Chahal was charged. Those on Twitter have been getting an earful.
STILL NO RESPONSE from @radiumone directors @SteveWestly @AjayChopra @krishnav @LonerganBill about holding @gchahal responsible. #DropRadium

— Anil Dash (@anildash) April 24, 2014
The fallout has even begun to hit on the brands side.
Is it true @Walgreens? Are you a @RadiumOne client – a company that has a violent domestic batterer as its CEO? #dropradium #DoTheRightThing

— Patricia Calfee (@PatriciaCalfee) April 26, 2014
For its part, RadiumOne has remained silent. The company has not tweeted since Wednesday, and it has not issued a statement. I contacted Lonergan about Chahal's status at the company, but did not receive a reply.
https://digiday.com/?p=73249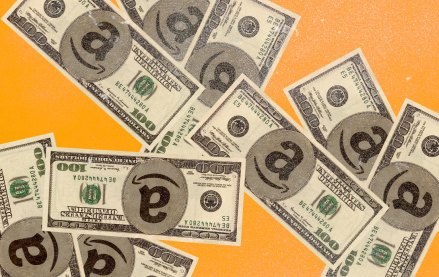 September 27, 2023 • 6 min read
The agency accused the e-commerce giant of conducting a range of anticompetitive behaviors that hurt both shoppers and sellers.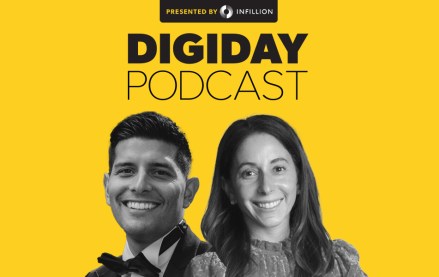 September 26, 2023 • 3 min read
In a live recording during the Digiday Publishing Summit, the news executives called for more nuanced conversations with advertisers around their brand safety concerns.
September 26, 2023 • 4 min read
After investing in one generative AI startup and suing another, the company will let customers create images on its website and an API.