What publishers want Snapchat to fix about Discover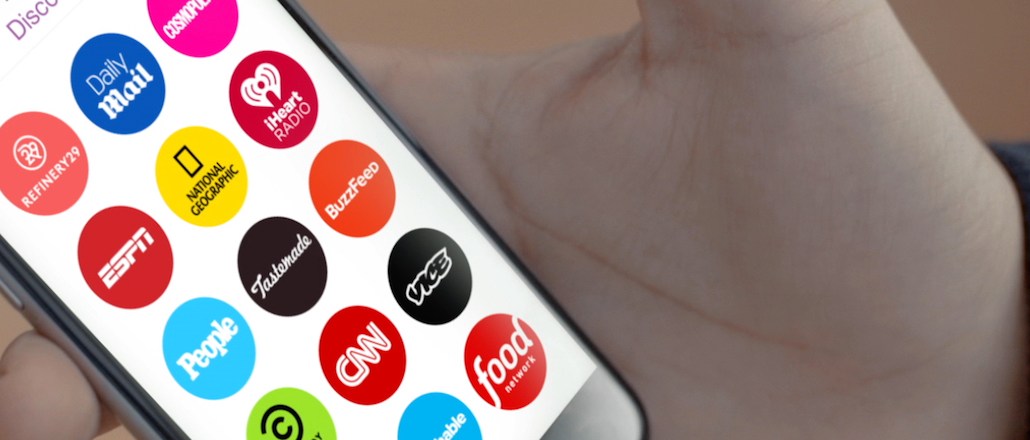 Talk to anyone, and it's clear that the the mostly young Snapchat audience is less enthusiastic about Discover than big media companies. Traffic to Discover is a fraction of the regular user activity that reaches more than 100 million people a day.
The main focus of the app will always be messaging photos and videos to friends, but Discover, where premium publishers post daily digital editions, is where many of the ads run. So for business' sake, Snapchat is always evolving Discover, adding special publishers, tweaking the design and building traffic-driving gateways to it.
One of the big drawbacks, according to publishers, is that Discover is still not discoverable enough. Even the icons that represent the different publications are frankly boring. So with that in mind, here are the changes publishers want:
The cover is key
This week, CNN employed a rare trick on Discover: It used a headline with its logo. Discover publishers hardly knew that was an option, one said it was actually surprised to see CNN could use "Brussels Terror Attack" to promote its content. Snapchat is very protective of how branding and messaging come across on the app, and headlines have been used sparingly.
"To win over the people who are browsing and to convert them, you have to work a little harder and make it a little bit clearer what they're going to get when they click in," said Mike Hogan, digital director at Vanity Fair, which has run pop-up Snapchat channels. "It's all about what's the Snapchat version of a compelling headline rather than a static brand logo."
Reading the reader
Snapchat is developing more data technology, not just to serve more relevant ads but to help shape content, according to one Discover partner, who did not want to be named. Snapchat will be able to tell more about the readers, anonymously, based on their interests.
Discover already can tell what a user likes just by seeing what they read. There are channels for sports, food, news and general interests. And Snapchat is building the tech tools to listen to more signals, which would give publishers the ability to fine-tune their content and ads.
"If you've already seen us in one place, in the future we want to say, here's something else you'd like to see," the Discover partner said. "User tracking sounds gnarly and can definitely be used for less good reasons, but we're already being tracked pretty vigorously on the Web." That tracking can be used to improve readers' experiences, the partner said.
Digital subscriptions
Snapchat will reportedly let readers subscribe to channels in the future, which would be an easy way to show only what interests them. Vanity Fair's Hogan thinks Discover should evolve along the same lines as Apple News, which went from a newsstand to a news feed. Readers don't duck into one publisher; they get a mix based on topics.
A feed-based model would introduce users to a whole smattering of content from multiple publishers, and could give an option to follow the publishers that stand out.
"There'll hopefully be a personalized feed of content that is awesome, and if you find yourself liking a certain type of it, you're perfectly free to see who makes it and follow them so you get everything they do," Hogan said.
Breaking down walls
Snapchat is so closed in, which is good for the app, because it keeps users occupied for a long amount of time. However, publishers want to be able to promote more outside and share what they're creating on Discover channels or with Live Stories, the other part of the app where media and entertainment brands post special video content.
During the Grammys, Snapchat started posting videos from the app on its own website, a first. Discover publishers want more exposure-driving features like that ability to share Snapchat video elsewhere online, not just links.
"There's no way to funnel audience into your Discover channel. You're completely at the whim of the Snapchat team to bring more share to the content," said the Discover partner who declined to be identified. "And you can't get the benefit of search traffic, but you get some viral network effect, which is the whole point of Snapchat."
https://digiday.com/?p=168618