Just when publishers thought they had the Web figured out, proposals for a faster, more secure and mobile-optimized upgrade to underlying Web technologies could present them with a new set of challenges.
Developers at the Internet Engineering Task Force are finalizing a new Web standard called HTTP/2, an upgrade to HTTP 1.1, which was designed by Tim Berners-Lee and the Web community in the '90s. While HTTP/2 has been designed to make the Web experience better for everyone, it brings with it a host of opportunities and challenges for digital publishers in ad operations, security and Web performance. It's all well and good having a speedy, encrypted news site, for example, but not if it limits your ability to serve ads.
So why are website operators considering implementing this new standard on their sites, and how does this change the picture for Web publishing?
Speed and user satisfaction are the key features of the incoming standards. A number of Internet studies released by Bing, Google and others that have shown a direct correlation between page-load times, attention and revenue. A faster Web is a more lucrative Web. For publishers specifically, the increasing ubiquity of mobile browsing will mean HTTP/2 leads to a big boost for connectivity and page-loading times, thus encouraging content consumption.
There's already evidence of publishers taking the issue of page-load time seriously. An audience survey conducted by the Guardian found that of all the 17 drivers of user satisfaction with their website, page-load time ranked second.
The other key change HTTP/2 will bring is secure browsing. While encrypted browsing is not mandatory to implement HTTP/2, major Web browsers like Google's Chrome and Mozilla's Firefox see http2 as a carrot to incentivize website developers, owners and Web content owners to adopt encryption, requiring websites to deliver encrypted connections to benefit from HTTP/2.
As privacy concerns continue to make headlines, encryption is becoming an increasingly sought-after mode for interacting with the Web. At present, anyone browsing a news site over an unencrypted connection is vulnerable to having a third part intercept what they read and what they write, and even alter the contents of a story. Implementing https encryption on a news site would, therefore, reinforce trust in that news site, perhaps even more so for users in countries that limit freedom of expression.
This comes with a catch, however. At present, few ad networks or content delivery networks are able to serve content over an encrypted connection. Ars Technica's exploration of what a wholesale shift to encryption would mean for their site showed how much it will depend the adoption of other key players in the media ecosystem. Todd Garland, founder of buysellads, one of the few ad exchanges that support encrypted ad serving, said moves to encourage more security on the Web are a "good thing" that the ad world in general should be very receptive to. But he admits that ad technologists typically lag behind the developer community when it comes to prioritizing Web security.
Dan Appelquist, co-chair of the Technical Architecture working group at Web standards group W3C, said the move toward encryption does not threaten commercial model of the Web, but it does introduce some technical challenges to that model:
"Some publishers may find that the ways that the mechanisms they're using to put advertising on their sites or to monetize through advertising are not going to work if they try and serve those pages over an encrypted connection," he said. "But there's nothing intrinsic about encryption that breaks advertising; it's just that they might need to reengineer the plumbing underneath it."
Publishers will have to weigh the benefits of investing in and adopting this new standard, said Appelquist. "The question the publishers need to ask is if it's worth it: 'If I want to take advantage of HTTP/2, which will lead to faster page loads, better user experience, etc., I'll have to implement https.'"
Appelquist said the impact of HTTP/2 will be felt sooner than many realize.
"We're going to see implementations of http2 before the end of the year. It's moving that quickly. Even though the standard itself won't be ratified until next year, we're going to see its impact before the end of the year," he said.
"Companies like Twitter and Facebook and the content properties from Google are leading the way in terms of implementing HTTP/2. I think it's going to have a big impact on the Web."
Mark Nottingham, leader of the IETF's httpbis working group which is developing the new standard, said regardless of HTTP/2, publishers should take note of the the trend towards encryption on the Web:
"If their sites don't already use HTTPS, it would be good to start assessing how the transition would be made. Regardless of HTTP/2, it looks like more and more advanced Web specifications are requiring or at least pushing content toward HTTPS; see recent discussions in the W3C around ServiceWorker for an example."
https://digiday.com/?p=80529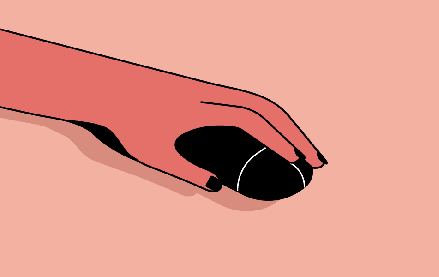 December 1, 2023 • 3 min read
People claim that the role of chief diversity officer is vanishing. However, AI is booming, and the CDO can help ensure responsible AI.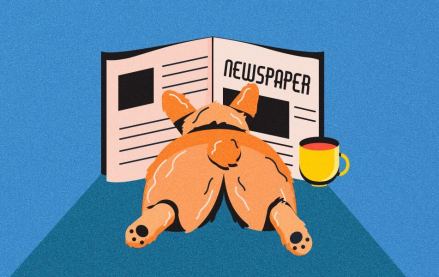 November 30, 2023 • 4 min read
Digiday+ Research found that publishers' programmatic ad revenue didn't quite live up to expectations this year, but they still see it as a growth area.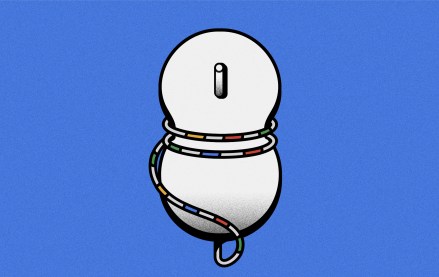 November 30, 2023 • 13 min read
For a couple of publishers, referrals from Google are down upwards of 60%.