Media Briefing: Publishers are polling site visitors for first-party data
June 10, 2021 • 14 min read
•
•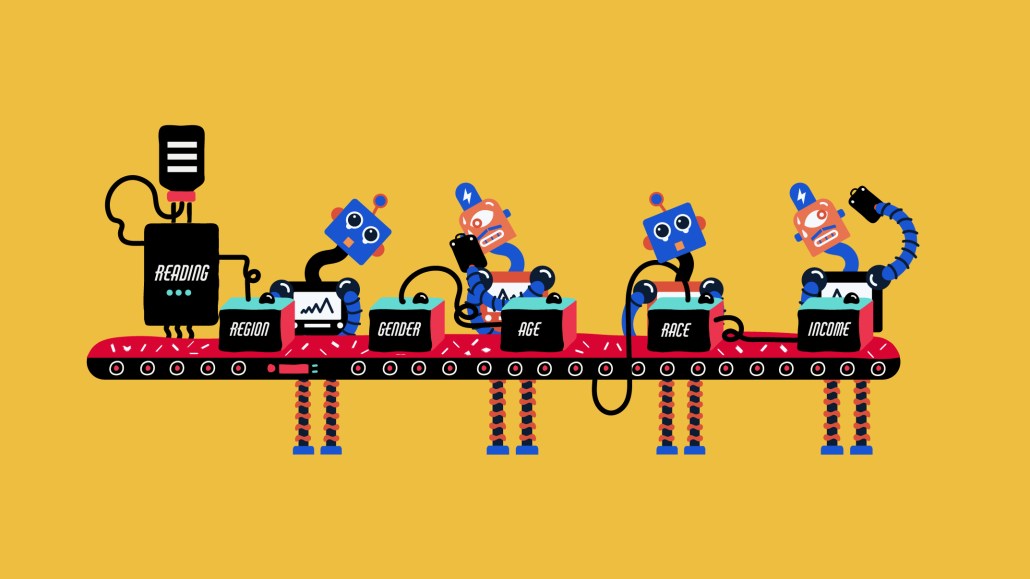 Ivy Liu
This Media Briefing covers the latest in media trends for Digiday+ members and is distributed over email every Thursday at 10 a.m. ET. More from the series →
In this week's Media Briefing, senior editor of research and features Max Willens looks at how publishers are using polls to solicit site visitors for information to fill their first-party databases.
Can I have your data?
Cheat Sheet: Apple's email privacy push
3 questions with Times Tech Guild's Kathy Zhang
Trans journalists struggle to correct bylines, Reuters' executive editor Gina Chua talks about transitioning during the pandemic and more
Can I have your data?
A growing number of publishers are trying to help solve their first-party data problems by literally asking as many questions as possible.
At any given time, Group Nine Media — the publisher that operates the Dodo, Thrillist and NowThis — is running 10 to 15 brand lift studies, two or three different site-specific single-question surveys at the foot of its articles, as well as a handful of larger research projects that typically run a couple dozen questions. While some of the research is done in partnership with Group Nine's advertisers, most of it is done so that Group Nine can enrich the picture it has of its audience, both for future ad sales opportunities as well as content development and distribution strategy.
"We want to be as present as we can in all the touchpoints we have with our audiences," said Bobby Lacivita, vp of research and measurement at Group Nine. Significant advertiser interest in the data hasn't hurt, though: "In 2020 there was a sudden new surge of demand [for first-party data]," Lacivita added.
The key hits:
Publishers are presenting questions to site visitors to collect more first-party data.
The prevalence of polls risks becoming another online nuisance.
But publishers have little choice other than to try to glean more insights into their audiences to appease advertisers.
Different publishers have spent years relying on their readers for consumer insights. Magazine publishers such as Condé Nast have had big panels for decades. But the events of last year ramped many publishers' research efforts up considerably, both because of the coming cookie changes and because advertisers were suddenly ravenously hungry for consumer insights, as the pandemic, then racial justice protests, then the election scrambled consumer sentiments and behavior.
"Publishers knew this was a need for years, but they didn't always have what they needed to act on it," said Shachar Orren, the chief marketing officer of Ex.co, a vendor that sells several tools that integrate questions and polls into website content. While Ex.co's tools can be used for lots of different purposes, Orren said that, in the past six months, the number of times publisher clients have mentioned data collection among their needs has shot up by 60%.
What remains to be seen is whether this kind of tool becomes the next auto-playing video, or offer to sign up for push notifications, or content-blocking interstitial — a kind of media-bred curiosity that uglies up the internet while delivering little value to anybody except advertisers.
Publishers have to figure this out, in part, because the other side of the industry is stepping up efforts to solicit information from internet users. Last month, Omnicom Media Group announced the launch of OMG Signal, a consumer panel of nearly 2 million people pre-mapped to audience segments assembled in Omni, the agency's marketing and data platform.
"The marketplace has sort of realized that there are limits to behavioral data," said Renee Cassard, Omnicom's chief research officer. "In the last decade we've become quite enamored of the what [of audience targeting], but behavior in 2020 was certainly not predictive of 2021, and behavior today is not necessarily predictive of what behavior will look like in 2022. We haven't been taking that variability into account."
Above and beyond needing to serve marketers, though, publishers will have to work at making their sites more interactive as they focus on deepening relationships with their audiences.
"The question surrounding everyone's first-party data is, how do you add more than, 'Did they read a post?'" said Ken Blom, svp of ad strategy and partnerships at BuzzFeed.
For years BuzzFeed has compiled data through its quizzes and mini-quizzes created for advertisers. The publisher has also experimented with other ways to get readers to interact with its posts. Most recently, a shopping wishlist feature deployed on its commerce posts has been getting traction, with usage up 66% year over year during last year's Cyber Week. The publisher did not provide exact figures.
Unlike a poll or a question, the shopping list allows BuzzFeed to understand which users are interested in specific products, a valuable intent signal that can potentially be used to infer many things: A person who saves a tent, a sleeping bag and a backpack could be planning to go on a camping trip soon, for example.
"It's less about quizzes and questions, and more about, 'What does the future of a website look like that's more dynamic and not static?'" Blom said. "Maybe the cookieless future is what pushes us toward this, which would be really cool." — Max Willens
What we've heard
"Every journalist is biased, and objectivity is fake. We can be fairer and we can be more truthful if we are honest about that."

— BuzzFeed journalist on the controversy around newsrooms' social media policies
Cheat Sheet: Apple's email privacy push
Apple's digital tracking crackdown has come for publishers' email businesses. On June 7, the iPhone maker announced two new features that will threaten media companies' and independent creators' abilities to gather audience data from email subscribers and to evaluate their email newsletters' performance.
Mail Privacy Protection
When the next version of Apple's iOS mobile operating system rolls out — likely in the fall — it will include the option for people to block companies from monitoring whether they opened an email. The feature, called Mail Privacy Protection, will be limited to Apple's built-in Mail app and be optional.
Hide My Email
The next version of Apple's desktop, tablet and mobile operating systems will include an option for people to send dummy addresses when providing their email addresses, such as when replying to an email or signing up for a newsletter. The feature, called Hide My Email, will be available to people who use Apple's iCloud cloud storage service and be optional.
Newsletter publishers need a new stat
Apple's Mail Privacy Protection feature will cut off a metric that publishers use to sell ads in their email newsletter. "Clients always ask what our open rates are," said one publishing executive.
This executive sought to take solace in the change being optional and limited to Apple's Mail app. However, as Nieman Lab pointed out, Apple's Mail app plays a pretty outsized role in email activity. Nieman Lab cited stats from email marketing firm Litmus showing that in May 2021 61.7% of all emails were opened in Apple Mail, regardless of device, and that 93.5% of emails opened on an iPhone or iPad were opened in Apple Mail.
If Apple's Mail Privacy Protection feature significantly impairs email open rate counts — a big if considering the feature will be optional — publishers may be pressed to strike more deals oriented around how many times people click on an ad included in a newsletter. But more likely, they will look to estimate open rates by projecting the figure based on the subscribers they can track, said the publishing executive.
A potential flood of fake emails
Apple's Hide My Email feature could present a bigger threat to publishers' businesses. The third-party cookie's impending demise is pushing publishers to stock up on people's email addresses as a means of identifying audiences for ad targeting purposes. However, endangering that push is the potential for people to provide dummy emails in place of their actual addresses.
Apple has already posed this threat with the single sign-on feature it introduced in 2019 that gives people the option to provide a random email address and have Apple forward emails to their actual email address.
It's unclear how widely people have adopted Apple's or others' email-disguising tools. The publishing executive said their company does not support Apple's single sign-on feature and that they had not looked into how many email addresses in their database featured domains associated with temporary email addresses.
Whatever the present number of people disguising their email addresses is, it has the potential to rise. More publishers are asking for people's email addresses to supply their first-party databases, and people are becoming more aware of how their email addresses are being used to identify them. And more to the point, Apple's Hide My Email feature will be built directly into its Safari browser and will not require a site to support its single sign-on tool, making it easier for people to provide an alternative address.
"It's definitely concerning," said the publishing executive. "But as I say that, it was only a few years ago when Apple was supposed to have killed off advertising [by enabling ad-blocking apps on iOS in 2015], and that didn't happen." — Tim Peterson
Numbers to know
$1.3 billion: How much money private equity firm Blackstone will pay to acquire IDG, which owns Macworld and PCWorld.
500,000: Numbers of people who pay for Outside's digital subscriptions, roughly half the number of the publication's magazine subscribers.
$20 million: How much money Maven has raised in equity financing.
3 questions with Times Tech Guild's Kathy Zhang
The New York Times has yet to voluntarily recognize the Times Tech Guild, a union announced on April 13 representing a majority of the company's tech workers.
The guild — arguably one of the largest ongoing tech unionization efforts, representing software engineers, data analysts, designers and product managers who build and maintain the digital products and systems at the Times — alleges that the Times' senior leadership has since enacted union-busting tactics and has launched a petition asking New York Times CEO Meredith Kopit Levien to stop the union-busting campaign and to voluntarily recognize the union. By the afternoon of June 9, the petition, which is open for anyone to sign, had led to 765 letters being sent to the Times, just shy of the group's goal to reach 800.
The guild is affiliated with the NewsGuild of New York, which already represents over 1,300 editorial and business staff at the Times. The NewsGuild announced on Tuesday that it had filed an Unfair Labor Practice charge against the Times with the National Labor Relations Board.
Kathy Zhang, organizing committee member and senior analytics manager at the Times, spoke to Digiday about the guild's latest efforts and why she thinks they are being met with resistance by senior management. "In one phone call, one snap of her fingers, our CEO could make this process so much better for everyone," she said.
In response to a request for comment from Digiday, a spokesperson for The New York Times said:
The guild has not identified the specific departments, teams, job titles or individuals it is seeking to represent, nor the total number of people in that group.
The guild has also not asked to meet with Times senior leadership and that the NLRB filing was made without raising concerns or sharing a complaint with the company. The spokesperson cited the National Labor Relations Act, and the election process to determine majority status.
The company asked for a formal vote on unionizing because there were "enough people" who said they wanted more information and the chance to vote.
The Times will support any outcome of an NLRB-sponsored election.
The interview has been edited for length and clarity. — Sara Guaglione
What is the Times Tech Guild working toward, and why do you think these efforts have been met with resistance at the company?
We saw unionizing as an opportunity to build something that would outlast all of us, to improve the company and make things better. We oversee software that needs to be monitored at all times, like the home screen, subscription platform and the website platform. But sometimes we are short-staffed. Some colleagues had to be on call every week for months, working at 2 or 3 in the morning and then just going to work the next day with no extra compensation. We want to make sure people who are in precarious situations are protected, like engineers who work on call get compensated for that time, or workers on visa and non-residency status get support through the difficult immigration process, and flexibility when returning to the office.
The company voluntarily recognized Wirecutter's union the same day they went public with it. Why Wirecutter and not the tech union? They say it's because [Wirecutters' union is] a group of editorial employees, which is different from tech. But nurses, teachers, actors, construction workers, service workers — they all have unions. My belief is the only reason that leadership has refused to recognize our campaign is because they have to know we have a solid majority; it's been in all of our communication. There's been a lot of hiring on the tech side in the last couple of years. There's nearly 700 of us. That's a lot of people, and that's a lot of power they would lose.
What do you want from Times management?
Senior leadership has not made any effort to reach out to the organizers of this effort or try to come to any kind of understanding. All we are asking for is for the senior leadership at The New York Times to count the cards that we have already and then acknowledge that we have a solid majority and that we're correct in having a solid majority. There's still time for The New York Times to change their mind on voluntary recognition. Anything short of allowing us to come to the bargaining table is not neutrality, not fairness. We'd rather be spending all this time on improving working conditions for our colleagues, rather than going back and forth on whether or not we have the support we do.
Do you have hope that this will happen?
I'm not setting expectations for what senior leadership is going to be doing. They are holding what are basically anti-union misinformation campaigns in different departments. It's really wild coming from The New York Times. They are saying things like "unions aren't good for tech people" and assertions like "once we unionize, then no one can get promotions anymore."
But there's a lot of power in our workforce right now. I have every bit of faith that we will come out in the end with a really strong union. There will be ripple effects not just in the media industry but also the tech industry in labor organizing.
What we've covered
Publishers add more online education programs following interest spurred by the pandemic:
Publishers, including The New York Times, The Wall Street Journal and Penske Media's Rolling Stone and WWD, are adding more programs to their digital education portfolios.
The New York Times' Learning Network added around 20 webinars, two live events and a one-year professional development program for teachers.
Read more about publisher educational programs here.
Vox Media's Marty Moe and Preet Bharara are building a business that extends beyond podcasting:
In April Vox Media picked up Cafe Studios to round out its podcast network, but for both companies, the motivation behind the deal extends beyond the world of audio.
Cafe Studios, which sells subscriptions through its Cafe Insider program, will introduce Vox Media into the world of subscription-based podcasting.
Learn more about Vox Media's vision for its podcast network here.
Thrillist's new LGBTQ+ travel channel aims to extend Pride Month ad budgets throughout the year:
Thrillist found an opportunity to monetize a niche audience with a new LGBTQ+ travel channel, called We're Out Here, that is sponsored with a long-term ad deal.
Orbitz, a travel company, signed on as the launch partner for We're Out Here in a mid-six-figure deal that extends through the end of the year.
Read more about Thrillist's new LGBTQ+ travel vertical here.
Pinterest edges closer to social commerce with new Shopping List feature:
Pinterest is looking to help its users get one step closer to purchasing with a new feature that automatically saves shoppable product pins and even notifies users of price changes.
The new feature will roll out this month to all users in the U.S. and the U.K. Shopping Lists will be available later this year in Australia, Canada, France, and Germany.
Learn more about Pinterest's new commerce strategy here.
Digiday Research: Instagram is more important for driving revenue for the smallest publishers:
Instagram is more important to small publishers than it is to the publisher ecosystem as a whole, new Digiday Research reveals.
Throughout its history, publishers have treated Instagram, which has traditionally been inhospitable to their traffic-driving efforts, as a tool for brand-building and engagement.
Read more about publishers' attitudes toward social media platforms here.
What we're reading
Trans writers and journalists are struggling to correct bylines with their deadnames:
Writers who have transitioned are working to gain the ability to change past bylines at the publications they've previously worked for and contributed to. While some major academic publishers have enacted policies allowing anyone to quietly and retroactively change the name on their work, such rules regarding deadnames remain rare at major news outlets and newspapers, according to CNN. Management at The New York Times recently argued against such a proposal from its union.
Reuters' executive editor Gina Chua opens up about transitioning during the pandemic:
Gina Chua is now perhaps the most senior transgender journalist in the country after being promoted last month to the newly created position of executive editor at Reuters, reports The New York Times. In an interview, Chua said she wanted to speak publicly about her experience because, "it's good to just have people be able to say, 'Here is an example of somebody who can transition and not get fired.'"
Top reporters at the New York Times are pushing back against the paper's union:
The NewsGuild of New York, the media union that represents staffers at the Times, announced plans to hold an election to raise member dues from 1.3846% to 1.75%. The election would also determine whether or not to end the cap on dues for those making more than $140,000 per year, The Daily Beast reported. Dozens of top members from the Times and some guild members from Reuters have begun talking to labor attorney Arthur Schwartz to explore options opposing this increase.
Twitter personality Yashar Ali has a unique position of power but has a past shrouded in mystery:
Though he is a contributor to New York Magazine and HuffPost, Yashar Ali's byline shows up infrequently and his biggest stories are shared on Twitter and in his Substack newsletter, according to a profile by Los Angeles Magazine. He has nonetheless won the admiration of the biggest stars in the media business. Ali rarely consents to interviews and there are very few photos of him on the internet, but after months of asking, he sat down for this interview with the magazine's Peter Kiefer.
https://digiday.com/?p=417544
October 2, 2023 • 1 min read
•
•
The publishers who attended DPS were focused on the potential upsides of applying the technology to their operations while guarding against the downsides.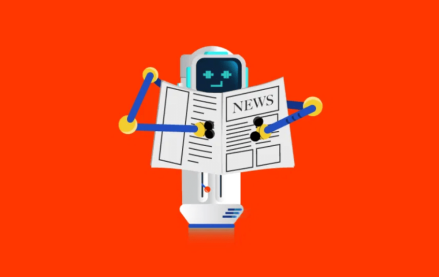 October 2, 2023 • 4 min read
•
•
Now that ChatGPT users can surf the internet for information, some publishers are reconsidering the weight of the issue.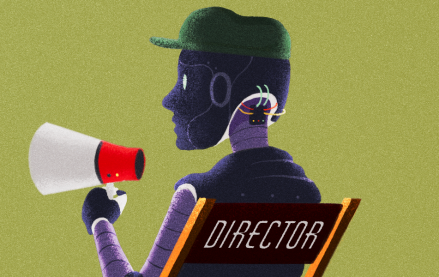 October 2, 2023 • 5 min read
•
•
As Meta makes celebrity-like chatbots, ChatGPT learned to "hear," "see" and "speak" while Spotify is piloting AI-translated podcasts.