"Pivot" has been the word': How travel publishers are navigating the coronavirus pandemic
August 20, 2020 • 4 min read
•
•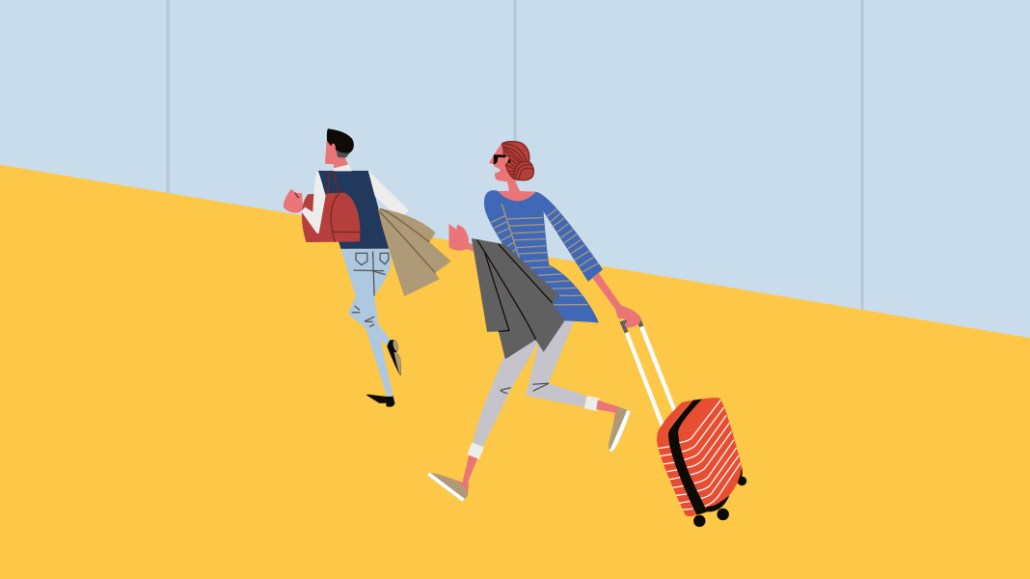 After an extremely bumpy ride, travel publishers are starting to see some signs of calm returning to their business.
For the past several weeks, audiences have begun to come back, some of them lured by content that is more focused on safety or staycations. Last month, publications including Travel Insider and BringMe each posted more content on Facebook than they had at any point since the pandemic started; BuzzFeed's Bring Me posted more than it had at any point in 2020.
And advertisers that paused campaigns, rather than canceling them, in the spring, are starting to talk about new campaigns that might run later in the third quarter or the beginning of the fourth, sources at three different travel publications told Digiday.
Even with traffic and views well behind where they were a year ago, the audience is ahead of advertiser interest. But after a two-month stretch where initiating new business was nearly impossible, the travel publishers will take good news where they can find it.
"'Pivot' has been the word the past few months," said Jen Mormile, chief business officer of Condé Nast's Lifestyle division, which includes Condé Nast Traveler.
While most brands paused or slowed their ad spending at the onset of the pandemic, travel advertising as a category shut down almost completely. In April, ad spending in the category was down 93% year over year, according to MediaRadar data. Over the next two months, even with a slight rebound, spending remained more than 80% lower than it had been year over year.
During those lean months, publications had to get creative to bring money in the door. Some, such as Tastemade Travel, relied initially on platform monetization to make up for the lack of direct deals, said Jeff Imberman, Tastemade's head of sales and brand partnerships. The Culture Trip reoriented its advertising strategy around streaming services, alcohol and groceries, vp of global sales Kate Glover said. The site also spent some time figuring out how to monetize things like bike and scooter rentals.
Many sites also focused on producing more content focused on local trips. "We pivoted towards DMOs [destination marketing organizations], but specifically on opportunities around domestic tourism to encourage staycation style trips," Glover said.
In June, things began to revive somewhat. Advertisers that had paused campaigns, rather than canceling them, started to come back, mostly to talk about resuming campaigns in September, said Pete Spande, Insider's chief revenue officer.
Many of those campaigns required new work around different messaging, with new production ideas that reflected the changes that continue to plague all kinds of video production operations. Instead of shots of cohosts gallivanting around on holiday, for example, Insider's custom productions now might rely on voice-overs on footage shot on location.
And instead of messaging that focuses purely on a hotel or city's perks, virtually all campaigns must now include some mention of the measures a client has taken to ensure the safety of their customers.
That shift remains a challenge for many marketers. "If you're a destination, you know how to talk about how incredible your city, town, country is," Mormile said. "But now, what's at the forefront of the conversation is the safety and the changes and all the front of the house fixes that have been made."
In the past three or so weeks, a few advertisers have begun to send along RFPs for the fourth quarter, or have at least resumed planning discussions, Spande said. And hotels and tourism boards, for example, hoping to reach people planning trips they might not take for another six to 12 months, began to come back this summer as well. "The booking window is further out, so long-haul marketing today impacts 2021 activity and action," Mormile said.
Some have come from old clients trying to reach new kinds of customers. In the past couple months, hotels have begun focusing on reaching people who are traveling not for business or vacations, but to visit family members while also maintaining a social distance.
"What we're seeing is when they go to [visit] a friend or a relative, they want to keep their family member safe," Mormile said.
But these small improvements have not brought things back to normal so sites continue to overhaul their content strategy.
Condé Nast Traveler, for example, will launch an editorial program next month called The New Standard, which seeks to recognize the improvements and changes that hotels and other businesses have made to make customers feel safe.
BuzzFeed's travel vertical, BringMe, has seen advertisers start to come back to the table in the past month or two, said Louise Khong, BringMe's director of content strategy. The BuzzFeed brand had big plans this year to produce content aimed at driving people to book stays at Hilton properties.
But its content strategy lately has been different. BringMe once relied heavily on sending crews out to shoot on location, gathering footage it could use across several different videos. These days, it focuses more on content that can be produced locally or by remote producers using their iPhones. It also focuses more on content about staycations, or recipes one can cook to mimic being someplace new.
Video views are up 39% from their low point in April, though still well below where they were at a similar point last year, according to CrowdTangle data.
"We're seeing a good upward trajectory," Khong said.
https://digiday.com/?p=375633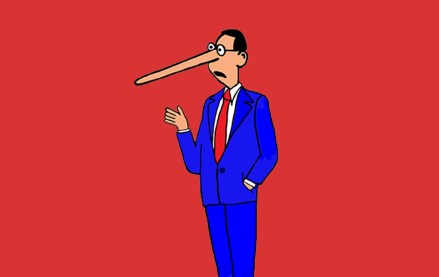 October 3, 2023 • 7 min read
•
•
A new definition for MFAs is available but the vague nature of the guidelines is leading to a lack of standards that might prevent adoption.
October 2, 2023 • 1 min read
•
•
The publishers who attended DPS were focused on the potential upsides of applying the technology to their operations while guarding against the downsides.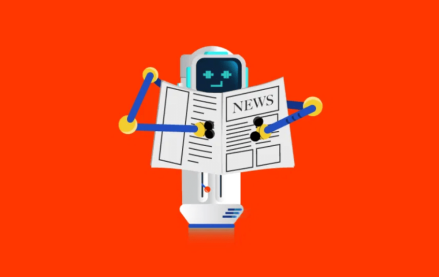 October 2, 2023 • 4 min read
•
•
Now that ChatGPT users can surf the internet for information, some publishers are reconsidering the weight of the issue.