Pitchfork was one of few media outlets granted access to dance music duo Daft Punk ahead of its highly anticipated new album Random Access Memories. Determined to make the most of the opportunity, the online music mag ditched its regular templated site layout and instead created a  multimedia experience to showcase the content it produced around it instead.
The results are impressive — and completely unlike the run-of-the-mill webpages you're used to seeing. Stunning full-screen photography, video content, audio, and other interactive elements accompany the 6,000-word feature. It's a welcome change from the industry-standard header, body, sidebar, ad impression approach used by most online publishers.
But that Daft Punk piece wasn't a one-off; it's part a broader strategy the publisher is pursing. It's shunning the pageview and ad impression arms race that's gripping the industry in an attempt to build its business the old fashioned way: By attracting an audience that's loyal and engaged with its brand. Hence, the importance it places on finding new and interesting ways to present its content.
"Our goal is to be the best music magazine in the world, not the biggest," said Matt Frampton, Pitchfork's vp of sales. "We want to reach a specific breed of die-hard music fans, and there aren't 100 million of those in the U.S. We're not interested in the pageview or SEO games; for us, it's about reaching and really engaging a relatively small group of passionate people."
Those words are refreshing in a digital publishing world that's become a volume game. The name of the game for most publishers is, churn out as much content as possible, at as low a cost as possible, in order to amass huge quantities of ad impressions that are sold at bulk.
Pitchfork's position is: That's wrong. It's an old-fashioned argument that lasting media brands are built by establishing a deep tie with a passionate audience. Currently, Pitchfork generates around 43 million pageviews a month, and employs around 50 staffers.
The Daft Punk piece illustrates this ethos well. The full-screen reading experience it provided was ripe for display advertising or sponsorship, yet it featured neither. The publisher has been using this type of content format since last summer, before the New York Times published its celebrated experiment in long-form storytelling often referred to as "Snow Fall." It has now published a total of seven of these "dynamic" features but says it's in no rush to monetize them.
"We don't feel pressure to monetize every single piece of content we produce. That type of piece brings people to the site, gets noticed and keeps people coming back time and time again," Frampton said. "It helps us attract the type of audience we're looking for, so even if it's not monetized directly, it will be elsewhere."
The Daft Punk content has attracted several hundred thousand pageviews since Monday, but more important, an average time on page of more than six minutes. According to Frampton, that type of "engagement" metric says more about its content than pageviews and visits. It points more to things like time on site and social buzz when talking to buyers.
Though its cover stories remain ad free for now, Pitchfork will attempt to monetize them at some point. In all likelihood, that won't be through things like standard display ads, though. Part of the reason it's experimenting with new content formats is to help it break free from the shackles of standardized IAB units and to figure out ways to integrate sponsors more creatively.
To celebrate its 15th anniversary, for example, the site asked users to vote on their favorite albums from its reviews archive. It created an interactive infographic experience to showcase the results, complete with a brand integration from Converse. The sponsorship included full-screen ads not dissimilar to print creative, as opposed to straight-forward banner ads.
"That type of high-impact stuff hasn't really existed online. It requires close collaboration between brand, agency and publisher, but to me, that's the exciting part — figuring out how to partner to do something more interesting," Frampton said.
Pitchfork isn't the only publisher selling this type of opportunity, of course. Publishers like Quartz and even Gawker are working customized sponsorships into their content, too. Music and entertainment sites have had a long history of partnering for things like sponsored sections instead of straight-up ads.
That's where the money is for a small niche publisher like Pitchfork. At 43 million pageviews a month, it doesn't have the volume to just turn on exchanges and ad networks and watch the money roll in. But that doesn't matter, because custom programs can prove more lucrative anyway, it says.
That's not to say Pitchfork doesn't run IAB units or work with third parties, however. It still sells standard units for things like album launches and live concerts, for example. Woot Media also reps its inventory in the U.K., and it's currently running small-scale trials with exchanges for some of its below-the-fold inventory. The point is it doesn't rely on those things for the bulk of its revenues.
"You can charge more for custom programs," Frampton said. "Yes, it's more expensive to do, but if you manage it properly, the reality is they can be more profitable. It gets you away from downward CPM pressures and the effects of networks and exchanges."
It's a bigger ask from the brand and the agency, too, of course. Any custom program requires more heavy lifting on their end, which they often struggle to justify when working with smaller sites like Pitchfork. Despite that fact Pitchfork claims more than 80 percent of the sponsor programs, it sells include at least some form of custom execution.
Ultimately, Pitchfork appears confident in the approach to both its content and brand opportunities. It's focus on building a quality audience, as opposed to simply a large one, appears to be paying off. Time will tell if it can maintain that approach as it continues to grow at a rate of 20-30 percent, year-over-year.
UPDATE: A previous version of this story stated Pitchfork serves 30 million pageviews a month. The company says it actually serves 43 million.
https://digiday.com/?p=38759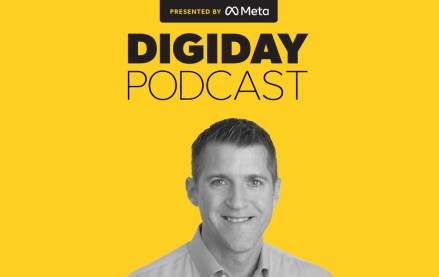 November 28, 2023 • 4 min read
Google's vp of global ads is confident that cookies will be gone from Chrome by the end of next year, despite all the challenges currently facing the ad market.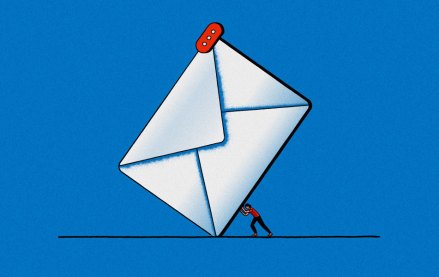 November 28, 2023 • 6 min read
Some email newsletter platforms' click-through rates are actually click-to-open rates, which are measured against the number of emails opened rather than the emails sent. But buyers seem to prefer it that way.
November 24, 2023 • 5 min read
Publishers' events businesses picked up pretty significantly during the back half of this year — and they will focus on sustaining that lift into 2024, according to Digiday+ Research.