NYT and WSJ agree on platforms: 'They have an interest in seeing us survive'
September 11, 2015 • 3 min read

Google and Twitter are reportedly working together to help publishers surface their stories in an upcoming "instant articles" initiative, a move that pits them against other platforms — from Facebook to Snapchat and, starting next week, Apple News — in a bid to provide content.
The initiative will reportedly instantly show readers cached Web pages from publishers' sites, without technically hosting them, cutting drastically down on load times.
It also makes things increasingly clear that every platform is angling for a way to help publishers distribute their content — and publishers feel like the belles of the ball.
"The great new thing that's being added to the mix is that there's competition among the big distributors for content," said Wall Street Journal chief innovation officer Edward Roussel at the Digital Media Strategies conference in New York on Thursday. "And that I'd argue strengthens the content providers' hands."
Publishers have always struggled to find the balance between riding the traffic wave of ascending tech platforms without ceding too much control to third parties. That balance has been further tested by the platforms' newfound interest in hosting publishers' content themselves. But publishers say that all the interest from Snapchat, Facebook, Apple and now Google and Twitter has effectively created a seller's market for sites looking for new places to distribute.
That idea upsets the conventional wisdom about the balance of power between tech companies and publishers, which has never seemed more lopsided. Publishers, particularly legacy ones, are losing both attention and ad dollars to the likes of Snapchat and Facebook, whose prospects continue to climb. But tech companies have their own pressures. They don't create their own content, for starters. But Facebook, Snapchat and Apple all want to keep users within their own walls and are willing to give publishers the right deals to make that happen. (Google and Twitter will, technically, not host content under its "instant articles" scheme, but will speed up access to it.)
At least for now.
Kinsey Wilson, editor for innovation and strategy The New York Times, said it's a major improvement compared to 20 years ago, when AOL had a "brutal" control over publishers' content distribution. The new platform overlords, in contrast, have been a lot more graceful.
"The conversations we've had with Apple and Facebook have been respectful and they understand our respective roles in all of this," he said. "They have an interest in seeing us survive. There's very little interest there in putting us out of business."
Publishers' deal with Apple and Facebook look pretty good at the moment. Publishers who appear on Apple News, for example, keep all of the revenue if they sell ads directly, and cede 30 percent to Apple if they don't. Facebook has a similar split. The problem is that it's not clear how long such sweetheart deals will last, or whether publishers that aren't The Wall Street Journal or New York Times will get the same treatment down the line.
What's more, Facebook and Apple aren't solving all of publishers' problems. For The Wall Street Journal and New York Times, both of which are built in part on subscription models, one glaring early limitation with Apple News is that it doesn't give them a way to hook in their subscriber authentication systems, which would let readers access subscriber content within the app. Flipboard introduced such a feature back in 2012.
Subscription-based publishers, as a result, are still tweaking the formula for how much of their output they're putting on these platforms, and how much they want to keep to themselves.
"For Apple News to be successful, it needs to make it possible for publishers to get subscribers. It's as simple as that," said Roussel. "The risk if you don't is that you end up with very deep vats of free content but over time not being able to turn that into subscriptions."
https://digiday.com/?p=135241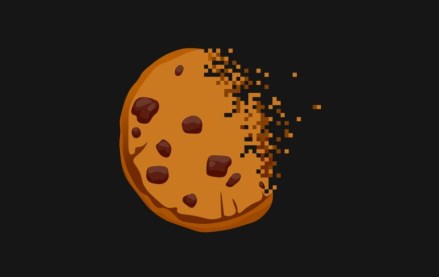 September 21, 2023 • 9 min read
Publishers who attended the Digiday Publishing Summit opened up about their top challenges, concerns and curiosities during closed-door, anonymous town hall meetings.
September 21, 2023 • 4 min read
WBD is seeing ad revenue growth from its YouTube channels and engagement on Threads surpass performance on X.
September 21, 2023 • 4 min read
Powering all of Amazon's hardware is an updated large language model, that could help connected devices actually be smarter.