The currency of journalism is the news break. It is worshiped, perhaps even to an unhealthy degree, in newsroom culture. And with the advent of social media and mobility, breaking news took on a life of its own.
In 2007, Michael Van Poppel started the @BreakingNews Twitter feed, and while he was curating around the clock with one other person, it was just too much for a two-man team. MSNBC Digital Network bought the account from Van Poppel's BNO News company in 2009.
The new @BreakingNews began sourcing stories and linking to originators. The account quickly took off. Three years later, the Twitter account has more than 5 million followers. Additionally, BreakingNews and its sites, apps and social accounts sends more than 200,000 clicks per day to other news outlets. And since NBC took control of BreakingNews in 2012 after NBC took over the MSNBC Digital Network, it added a domain, apps and more social accounts, as well as growing the team to more than a dozen staffers in New York, London and Seattle.
Digiday caught up with Cory Bergman, the gm of BreakingNews, to discuss the challenges of breaking news in a social and mobile world.
What's the most challenging aspect of aggregating news?
We like to call it curation. Everything we publish is touched by an editor. The biggest challenge is balancing speed with truth, making sure you're right and doing it quickly. The second frontier that we spent a lot of time thinking about is being relevant. There's so much information that's out there; how can we identify breaking news that's happening now and match to someone's interest? It's a different animal than personalizing. We spend time figuring out how to balance speed and relevancy in a mobile world.
How should publishers approach pushing news out to its audiences on different social platforms?
Depends on what content they want to get out. For us, breaking news is its own animal. It's about short pieces of information delivered quickly rather than conversation. Publishers should attempt to engage in some contact in social media. Social media is in many ways fantastic because of its reach and immediacy. In other ways, it's challenging because people can't regulate from what types of content people receive. That's where we see having our own mobile platform is exciting, how to create a platform to get people the information they want in real time but still access from other channels.
What's the biggest challenge of real time to news publishers?
It's balancing speed with accuracy, and then it's recognizing that we need to be more relevant to consumers today. We need to offer content they care about and not just doing more but being smarter. Mobile gives us the opportunity to do that. Mobile is a personal experience, and if we can reset how we publish and think, how can we create something for the mobile universe and make it relevant, it is a tremendous opportunity. It requires a new mentality, but how can we solve people's problems, be a utility for people, and that's where the challenge is but also great opportunity for media companies today.
Is accuracy being sacrificed for speed?
If you look at Twitter, I think the answer is yes. Twitter's a communications platform, not a news channel. There's an interesting discussion between being always right and news as process. Breaking news stories evolve as they go. Some is bad disinformation; you don't want to play a role in spreading. Others, like hazy facts, are endemic to breaking news. We want to be as truthful as we can but be fast. It's a constant struggle that we have a real-time chat room where we're vetting stories behind the scenes and making judgement calls in what to publish. It's not something that's a yes or no but by case-by-case decision.
Did the media do a good job with Newtown?
What consumers see today is not what media publishes but what friends are sharing. Eyewitness reports are amplified in the social world, and I think I tend to be less critical than some may be. It's difficult balancing your own reporting with the onslaught of eyewitness accounts. There's a need to have these eyewitness. This is where we come in and say, "Yes, this is true," or "It's iffy, so stay away." It's an imperfect colossal amount of information that has no algorithm, and no news organization has a huge staff to vet everything, so there's going to be mistakes and gaps. It's part of the evolution that were going through today. We're going to see more chaos in larger stories to come; when you have that many people on social and with mobile phones, you'll see a tremendous amount of eyewitness reporting around these; we're just getting warmed up, quite frankly.
https://digiday.com/?p=28810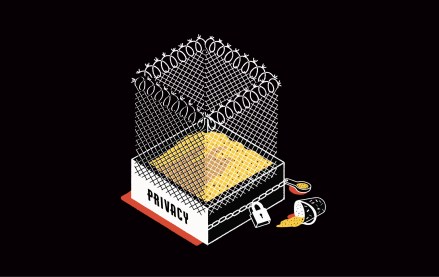 December 4, 2023 • 4 min read
FLEDGE stands for 'First Locally-Executed Decision over Groups Experiment' and makes ad auction decisions in the browser, rather than at ad server level.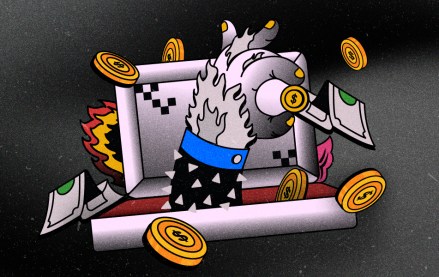 December 4, 2023 • 7 min read
A look at the genesis of ad tech, from the first online display ad in 1994 to the dotcom crash.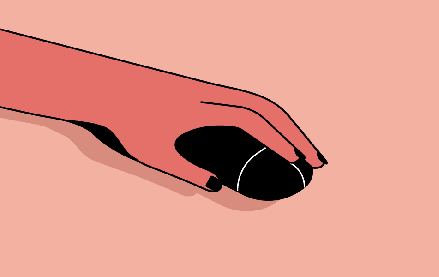 December 1, 2023 • 3 min read
People claim that the role of chief diversity officer is vanishing. However, AI is booming, and the CDO can help ensure responsible AI.