The New York Times' 'Game of Thrones' newsletter already has over 60,000 subscribers
July 28, 2017 • 3 min read
In just three weeks, a pop-up newsletter The New York Times launched around "Game of Thrones" has already garnered over 61,000 subscribers, the company said. The newsletter, produced by staffers at the New York Times' Watching, is also being forwarded and read so much that its open rates have exceeded 100 percent through the last two weeks, according to Elisabeth Goodridge, email newsletter editor for The New York Times.
An open rate can exceed 100 percent when one person opens an email multiple times or forwards it to someone else, who then opens it. Goodridge didn't say which scenario played a bigger role in achieving the Times' newsletter's high open rate. In either case, the success of the "Game of Thrones" newsletter points a way forward for a publisher that's made a lot of progress building audience segments with newsletters.
That way forward is not centered on using pop-ups to sow cookies among readers. "We said, 'Let's not make an audience-development tool,'" Goodridge said.
The Times has had success with pop-up newsletters before. Through the first half of this year, Vietnam '67, a pop-up newsletter about one year of the Vietnam War, had the highest open rate – 80 percent – of the 50 newsletters the Times regularly sends.
But where Vietnam '67 was an experiment designed to recreate a hit series that the Times Opinion section produced, the "Game of Thrones" newsletter is different.
Over the past couple years, publishers ranging from the Gray Lady to Mic and Mashable have devoted ever-larger swaths of their editorial and audience departments to "Game of Thrones," recapping episodes, creating GIFs from the show and leveraging the outsize interest in Westeros, the show's fictional world.
For the Times' newsletter, three staffers contribute every week, writing explainers and recaps, conducting interviews and curating material from other publishers. The goal is to sift through the dozens of articles written every week and find the handful that are worth reading. While some of its contents, including the episode recap, are available on the Times's website, some of its items are native to the newsletter itself.
"It's not just a link dump," said Gilbert Cruz, the TV editor for The New York Times. "I think newsletters can be satisfying experiences, in and of themselves."
The hope is that this coverage will help broaden the appeal of Watching, which officially launched to the public last October.
While Watching covers a handful of shows in some depth — FX's cult hit "The Americans," for example — it is known mostly as a recommendation service for people overwhelmed by the abundance of options across streaming video services like Netflix, Hulu and Amazon Prime Video.
Figuring out how to continue offering recommendations, which solves a regular problem for readers, while drilling down into shows its readers are passionate about is Watching's next project.
Although the newsletter is just a few weeks old, Goodridge said it already looks like a possible template, not just for Watching but for other Times Beta products. "I love the relationship [the] 'Game of Thrones' [newsletter audience] has with Watching," she said. "This might be a strategy we take when we look at [the question] 'How can we take pop-up products and use them to spin off into our Beta products?'"
Doing that respectfully will be the challenge. This season of "Game of Thrones" will only last another five weeks, and then the show will hibernate for a year before its final six episodes air in 2018. Neither Cruz nor Goodridge plans to spam these new subscribers in the meantime. "We promised them something," Cruz said. "I don't want to abuse that trust."
https://digiday.com/?p=247385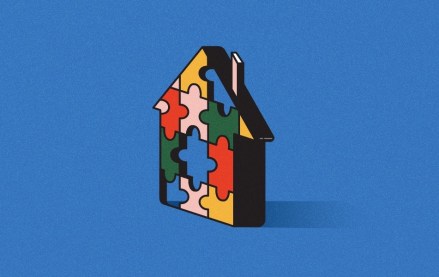 September 22, 2023 • 4 min read
Apartment Therapy's president Riva Syrop took the stage at the Digiday Publishing Summit to discuss the convergence of commerce and sponsorship revenue within its Small/Cool event.
September 22, 2023 • 4 min read
Media execs took stage at the Digiday Publishing Summit to discuss the growing importance of ROI in ad campaigns this year.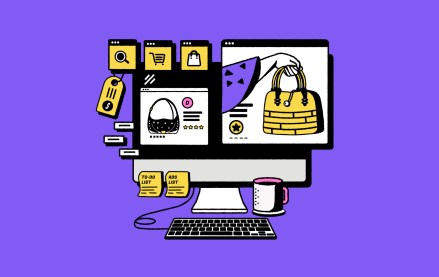 September 22, 2023 • 4 min read
CEO Satya Nadella said AI assistants will be as ubiquitous as PCs and will help users navigate across apps, operating systems and devices.