'We need real diversity': Hearst's Joanna Coles says more women in leadership will lead to culture change
March 12, 2018 • 6 min read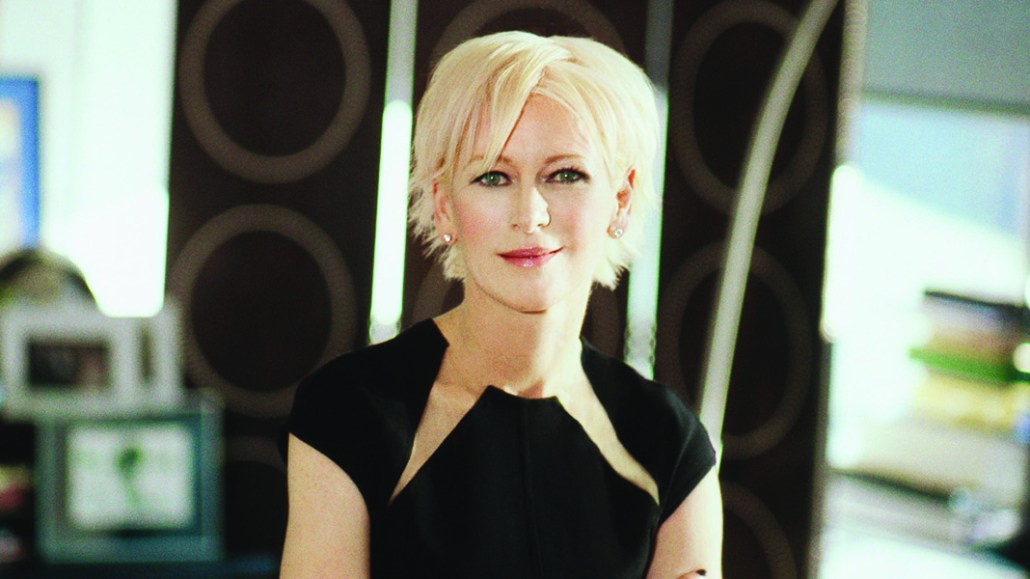 This article is a free preview of the new issue of Digiday magazine, our quarterly print publication that's distributed to Digiday+ members. To find out more about Digiday+ — and to subscribe — please visit the Digiday+ section.
Joanna Coles, chief content officer at Hearst Magazines, argues that print is having a moment, with former advertisers coming back, and makes the case that Snapchat is a healthier social network than others. Here's our conversation, lightly edited.
Hearst seems to be more bullish on — and do better at — magazines than other big magazine companies. Why is that?
We love print. I'm a huge believer in it. We've lived with devices long enough to understand their enormous advantages and disadvantages. If you've spent 90 minutes scrolling on your phone, you don't necessarily feel more informed. You may feel listless and restless. We're moving into a post-digital euphoria. We've seen e-books have plateaued, and real books have had an enormous rebirth. A magazine is restorative. You need to be able to unplug. You absorb information differently when you read it on the page.
How many magazines is Hearst going to launch this year?
We're probably going to launch two or four in the second half of this year. Two, definitely.
Magazines have had more of an advertising challenge than a reader challenge. Is there any sign that's changing?
For certain advertisers, the metrics that some of the digital companies give allow them to be really specifically targeting when they want to move product urgently. But if you want to establish trust with your customer, a magazine is unbeatable. We are hearing from advertisers who pulled out from print who are coming back. We offer incredible value for money; the ad is seamless in the consumer experience. You can't unsee an ad in a magazine. And it's high-quality content. It's real; it's not bullshit.
How's the approach to launching a magazine different today than before?
All our successful partnerships — Oprah, The Pioneer Woman — we launched with existing media partners. We're now launching with digital partners who have enormous consumer audience and no longer want to be a pure digital play, understand the value of having a physical manifestation of their brand. No digital company now wants to be purely digital. They want to use it as a totem of being a member of a tribe. If you carry Airbnb, if you have a copy of Harvard Business Review or The Economist, it says something about the nature of who you are.
Hearst's approach to magazines has changed. You've taken the approach of having, say, one beauty editor for multiple titles. How has that changed things, and what have the challenges been?
I had argued for a long time that it made absolutely no sense for the same company to be sending eight different beauty editors from eight separate titles in eight separate cabs to the opening of the same mascara and writing eight stories. It's not a great use of resources. We were competing against each other with our company's money. It's been super reinvigorating. A lot of staffers have been excited to work on different brands. As a result, we have better differentiated content. Now, you can have one person writing three points of view. With the eight, you'd be getting the same story.

Hearst decided to separate print and web, while some publishers still believe integration is the way to go. What's the case for that?
Here's how I think of it. I'm the coach for the American Olympics team. My goal is to bring back as many gold medals as I can. The team for running the marathon is focused on different things than the team running the 100-meter sprint. You would never expect one person to be able to do every sport. It's just not practical to expect people to be able to do everything all the time.
It seems like we're in the backlash phase of #MeToo. Do you worry there won't be lasting change coming out of it?
I think the only permanent change that'll come about is if we have real diversity in the leadership of companies and government. I'm working as hard as I can to ensure that comes to pass for the next generation. There's no tipping point till you reach 30 percent on boards and senior management. One of my goals is to look for the best possible female and diverse talent and give it the most support I can.
Do you find it hard to be optimistic?
I don't think it's hard to be optimistic. I think Trump was a wild-card candidate. I would be astonished if the Democrats didn't take the House back. And I think millennials will put down their phones and get to the polls because they weren't energized for either candidate [in 2016].
How do you think your membership on the board of Snap has helped Hearst?
It's certainly helped my understanding of how a tech company works. It's been integral to how Cosmo's developed awareness [on Discover]. We now have seven Hearst brands on Snap, so we're the publisher that's the most represented.
You have long-standing experience in news and magazines. What impact do you hope to have there with that experience?
One of the reasons I was so engaged with the Discover platform was Evan Spiegel's really prescient understanding that the web was full of crap, and human editors were increasingly important in a world that relied on algorithms. He completely foresaw fake news and wanted to build a platform with reputable media brands. He reads an enormous amount.
How aligned are Discover publishers and Snap?
I think all our goals are aligned, especially in light of what's happened to Facebook. We want to make sure we are an easily available route to high-quality journalism.
Thanks so much for talking with me.
I hope you'll mention my book. It's called "Love Rules: How to Find a Real Relationship in a Digital World." It's really about how, in this particular moment, the importance of actual relationships, communicating face to face, is really important. We're at the point now where people who have a real-life social network will live longer than the people who don't. We understand the nature of electronic media can be addictive.
How does that square with your involvement with Snapchat?
The biggest indicator of whether you'll use Snapchat is you have one true friend. There's no like button — the goal is to keep you connected with your actual friends. So not all social networks are created equal.
https://digiday.com/?p=279081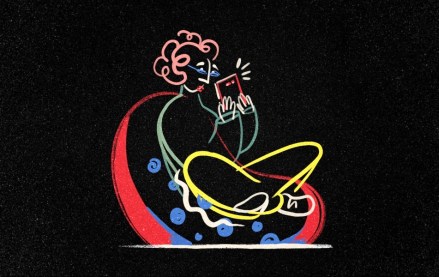 September 28, 2023 • 3 min read
The Financial Times has launched another lower-priced, subscription-based mobile app product a year after the debut of FT Edit to reach international readers.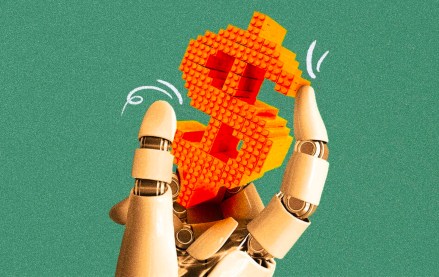 Publishers are starting to apply AI to their sales operations.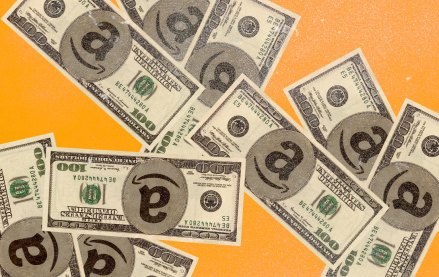 September 27, 2023 • 6 min read
The agency accused the e-commerce giant of conducting a range of anticompetitive behaviors that hurt both shoppers and sellers.