'Necessity is the mother of invention': Facing a cash crunch, parenting site Mumsnet pivots to reader revenue
April 23, 2020 • 4 min read
•
•
Like many other publishers, U.K. parenting site Mumsnet is experiencing an advertising slump. This month, for the first time in its 20-year history, Mumsnet turned to a paid membership model in an attempt to make up for some of the shortfall and prevent it from running out of cash.
For £4.99 ($6.15) a month, Mumsnet Premium users can access an ad-light version of the site — display ads will be removed but native ads will remain. The membership will also soon include access to discounts and offers from third-party companies and additional forum features, such as being able to filter threads by users and the ability to edit posts.
"At the moment it is very limited, more like an appeal, but we are very committed to bringing on board partners who offer really great exclusive discounts that make it a good value exchange for our users," said Mumsnet founder Justine Roberts.
Mumsnet has set a target for around 100,000 of its 1 million registered members to sign up for the premium offer over time. Roberts said there had already been a plan in the works for a paid tier, but that the current crisis expedited its launch.
"Necessity is the mother of invention," Roberts said.
Like many other publishers, Mumsnet's traffic is spiking — with monthly pageviews up around 10% to 110 million a month during the crisis, according to the company — but advertising revenue has plunged as clients hit pause on spend.

"We had a number of direct campaigns booked for next quarter that have either been postponed or pulled," Roberts said. "The big question is: What's the shape of this downturn? Is it an L, a U, or a V? We are all hoping it's a V .. [but] as a business you have to assume it's more of a U shape … we have to assume the fallout is going to last for some time."

Roberts wrote on the Mumsnet forum that the company generated £7 million ($8.6 million) in revenue and around £570,000 ($703,000) in profit in 2019 — but it made a small loss in the January to March quarter this year. Its monthly staff costs are around £350,000 ($432,000,) she wrote. Some employees, including Roberts, have volunteered to take pay cuts or reduce their hours, while others have been furloughed. The company has also deferred some bank loan payments and will explore which of the government loan schemes it is eligible for, Roberts wrote. Roberts declined to offer further detail on the company's current financial situation, beyond what she has posted on the Mumsnet site.
Mumsnet generated £2.2 million in profit ($2.7 million) on £8.6 million ($10.6 million) in 2018, according to its most recent financial statement filed with Companies House. The company had £1.7 million ($2 million) in cash on hand as of Dec. 31 2018.

Founded in 2000, Mumsnet is known for its no-holds-barred discussion forums, which often form the basis of national news stories about topics like unreasonable "bridezillas" or the fear of giving birth during the coronavirus lockdown. The site rose to particular prominence last decade, with the 2010 General Election dubbed "the Mumsnet election" by some corners of the U.K. press as major parties worked with the site to place their campaign messages. Around 15% of its users are based outside the U.K. The site drew 5.5 million unique visitors worldwide in February 2020, according to measurement company Comscore.
"[Mumsnet's] core audience appears to be a very, very focused niche audience and when they're right for a plan, they're on a plan no question," said Matthew McIntyre, vp programmatic EMEA at media agency Essence. "But as a buyer, we'd be less likely to consider them for a broader audience."
The majority of Mumsnet's content is user-generated, which means the site often gets picked up in advertisers' keyword blocking lists, or is avoided altogether for that reason. "But as that conversation evolves, advertisers are starting to get to a point where they are making a lot more nuanced considerations for the long-term," said McIntyre. "As media gets replanned, I think the audience they talk to is going to be a lot more important."

To that end, Roberts said Mumsnet has been having conversations with some advertisers who are looking to place messaging to show they are supportive of its audience through the current tough period.
Still, building reader-revenue models is difficult at the best of times.
Mumsnet has got "a strong brand and heritage … [and] with households on lockdown, there's going to be a need for families where we need all the information we can get," said independent media and technology analyst Paolo Pescatore. But, he added, "Times are tough. Everyone is in the same boat, and everyone is thinking twice about their cost base as a family," and which of their monthly outgoings can be trimmed.
https://digiday.com/?p=364910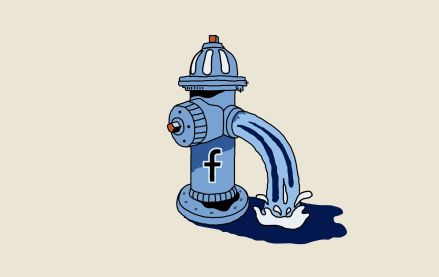 October 4, 2023 • 5 min read
•
•
Publishers are still feeling the effects of a change Facebook made in May that caused a steep decline in referral traffic. Nearly four months later, publishers aren't sure when — or if — that traffic will come back.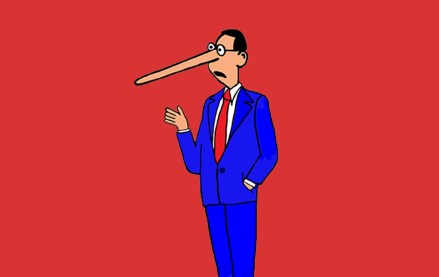 October 3, 2023 • 7 min read
•
•
A new definition for MFAs is available but the vague nature of the guidelines is leading to a lack of standards that might prevent adoption.
October 2, 2023 • 1 min read
•
•
The publishers who attended DPS were focused on the potential upsides of applying the technology to their operations while guarding against the downsides.