With additional reporting by Lucia Moses.
Hundreds of digital media pioneers and thought leaders are gathered in Key Biscayne, Florida, for the Digiday Publishing Summit this week to discuss trends in the evolving publishing landscape. Topics of discussion ranged from getting mobile right, hacking the native ad process, making the digital leap from print.
We took the opportunity to ask several attendees one not-so-simple question: "What's something everyone believes about digital media that's actually wrong?" Here's what our myth-busters had to say.
Geoff Schiller, CRO, Evolve Media
There's this misperception that native can't scale. It's completely scalable, if you have smart distribution tools like Yahoo's, and sometimes the quality is equal to or better than editorial content. That democratization can help. The more we create native, the more we can iterate and learn and make it better.
Kate Lewis, vp of content operations and editorial director for Hearst Digital
The biggest myth is that we're not glamorous. There's this notion that the people who make digital content are one step away from "Seinfeld." It's not the riff-raff. We care about high-end things, whether it's high-end content or design. We can be as front-row as anybody.
Jake Horowitz, co-founder and editor-in-chief, Mic
For us, it's that it's not the lowest-common denominator that's driving [growth]. There's a real appetite for quality content about smart topics. Young people are curious, they're engaged, they're hungry for real information. The're not the stereotypes they're made out to be. We see every day that stories people want to talk about and share are smart and about real issues.
Rich Antoniello, CEO, Complex Media
I'd say the biggest myth is that the barrier to entry is low. It is actually very high, higher than ever. You need to be great at mobile, social, video, fast CMS, SEO, email, sales, marketing, et cetera. It is very hard for new brands or sites to cut through the clutter and make an impact with audiences as well as advertisers.
Beth Buehler, svp of digital operations and strategy, Rodale
One fundamental challenge is publishers have been a bit too nimble with strategy, focusing more on trends than audience loyalty. Continually chasing these fads and not keeping a focus on strategy, many digital companies invest without an eye on returns and are over-reliant on third parties. I'm not suggesting lock in and stay the course, but change tactics rather than strategy to create a more sustainable business model. 

Jorge Urrutia, vp of digital monetization, Fusion
That the state of journalism is sad. That all we see is clickbait and misleading headlines on social media. My opinion is that there is a functional, and educational, and an emotional value to content. Journalists tend to care about the educational value the most, and as a result, they value long-form the most. But people, our audiences, need the three of them. Digital, and social networks, are amazing because they allow creators to come up with entirely new form factors to inform, like a simple tweet, to educate or to draw emotion. These form factors may require seconds or hours — it depends — but that does not make them any better or any worse from a "quality" standpoint. Quality should be defined as value to the audience!
Mike Cole, director, brand strategy, reddit
That millennials are narcissistic. The reason I say that is that one of my favorite subreddits is called "Old School Cool" and features pictures from the 1930s, '40s, '50s, '60s, '70s of people taking awesome pictures of themselves. The selfie is synonymous with millennials. But everyone is a narcissist! Now we have scale, though.
Eric Brodnax, evp of digital products, National Geographic Society
There is a conventional wisdom that for any given topic there is some person or brand who "has it figured out." The reality is much more complex. There are multiple players working on the same problem, and some parts of some of these solutions will work out and be combined into future efforts by the industry. Meanwhile, the crowd tends to rush to the new bright shiny object, even as the creator of that shiny object is often having a lot of doubts and problems.
Chad Mumm, creative director, Vox Media
Letting the intern handle social strategy. In reality, it's: Let the rocket scientist with an MBA and a marketing budget handle social strategy. Today's audience ecosystem is sophisticated, diverse and demanding of a real marketing strategy beyond the traditional "put it up on the site and tweet it." Headlines, imagery, promotion: all are crucially important and require different approaches on different platforms.
https://digiday.com/?p=88623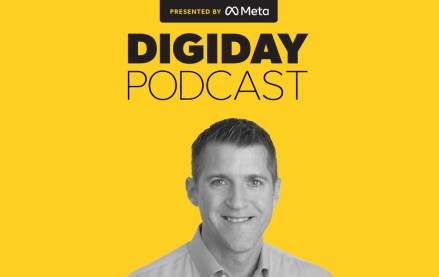 November 28, 2023 • 4 min read
Google's vp of global ads is confident that cookies will be gone from Chrome by the end of next year, despite all the challenges currently facing the ad market.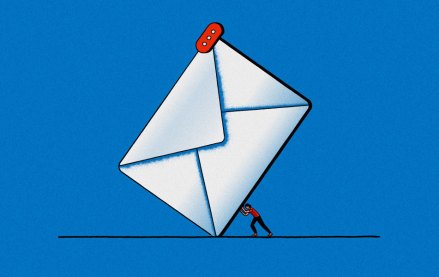 November 28, 2023 • 6 min read
Some email newsletter platforms' click-through rates are actually click-to-open rates, which are measured against the number of emails opened rather than the emails sent. But buyers seem to prefer it that way.
November 24, 2023 • 5 min read
Publishers' events businesses picked up pretty significantly during the back half of this year — and they will focus on sustaining that lift into 2024, according to Digiday+ Research.