The most amazing thing about the Federal Trade Commission's workshop about native advertising Wednesday morning is that it happened at all. That's because, by all accounts, the native ad industry, unless you count search, is still tiny. As Yieldbot CEO Jonathan Mendez noted, all this over a small subset of the ad industry?
The rise of native advertising — The Online Publishing Association has found over 70 percent of its members have an offering and 90 percent soon will — is a hallmark of the state of the media industry. It has happened against the backdrop of plummeting prices for generic Internet display advertising, which has a supply-demand problem in a market that will serve over 4 trillion banners in the U.S. alone this year. Mendez calls it "dying media's last prayer." Ouch.
There's little doubt native advertising has become an important part of how publishers plan to combat this inexorable decline of a core part of their monetization strategies. The premise of native advertising is where the problem occurs. It is meant to look and act like content, and yet its proponents loudly proclaim that it is not intended to "trick" users, even though how it is labeled runs the gamut. (Digiday has its own version of native advertising in the form of contributed material from advertisers that we label as "sponsored content." See this piece on the social media habits of moms from SheKnows, for example.)
The idea this confuses readers is a "myth," Buzzfeed president Jon Steinberg told Digiday back in August. The problem here is that publishers have an incentive to fudge matters. As Adam Ostrow, chief strategy officer at Mashable, noted, "You need to stand firm. Advertisers will push you to make the labeling less clear." That's harder than ever in a rough market for advertising. To take one example, content recommendation networks leave it up to the publisher for how it labels the headlines presented. Those that choose "sponsored headlines" versus "from around the Web" and "you may like" see significantly lower revenue because their click rates go down. The FTC had several questions around such paid "recommendations" of content. The incentive is certainly there for publishers to toe the line.  The workshop title itself betrayed the regulators' concerns: "Blurred Lines: Advertising or Content."
"While native advertising may certainly bring some benefits to consumers, it has to be done lawfully," noted FTC chair Edith Ramirez in her remarks. "By presenting ads that resemble editorial content, an advertiser risks implying, deceptively, that the information comes from a non-biased source."
There is something strange about a federal regulatory body debating such weighty topics as BuzzFeed listicles. Publishers defended their approaches, generally taking the stance that users are "smart." What's more, consumers will leave if they feel tricked, publishers said. "The readers are going to vote with their eyeballs," said Todd Haskell, CRO at Hearst Magazines Digital Media. "They will move elsewhere. It's incumbent on us to make sure that doesn't happen."
Fair enough, but this is a bit of cop out. That's assuming consumers find out they've been fooled, and it doesn't address the many, confusing ways native ads are disclosed by publishers, from "sponsored content" labels to "BrandVoice" and "BrandShare" euphemisms. The big social platforms are no better, seemingly allergic to the word "ad" in favor or "promoted." You'll rarely see publishers settling on that most old-fashioned of appellations: ad. Relying on the innate intelligence of visitors, and the notion that it doesn't matter so long as the content is high quality, is probably not enough. According to usability experts called by the FTC, readers might be smart but often aren't aware what content is from an advertiser. Is there consumer harm to perusing "12 Reasons Cats Make Everything Better" without knowing it was "presented by" Buzzfeed "featured partner" Monopoly? That's unclear, which was probably the only thing very clear from the FTC workshop.
The native ad debates are almost an exact replay of privacy debates that have periodically happened over the years. Regulators, egged on by consumer advocates, fret consumers aren't aware of what's going on. Publishers, backed by tech middlemen, assert readers can easily find out and there's no harm.
Just like that debate, this one is unlikely to come to any satisfying conclusion. The FTC isn't going to regulate native advertising anytime soon. It's far too new, far too small. The industry is slowly cobbling together some sort of guidelines, starting with the Interactive Advertising Bureau's stab today (coincidentally!) at a "native advertising playbook." Its "disclosure principles" are vague and only say labeling should make clear what's an ad to a "reasonable consumer." Still, it's a start.
And most important, this type of advertising will become more and more common. That itself will breed familiarity and address many of the valid concerns of today.
"More publishers will follow the lead of premium publishers in clear labeling and transparency," Chris Pedigo, vp of government affairs at the Online Publishers Association, told Digiday. "Consumers will become more educated in much the same way as you open a newspaper and can clearly pick out the advertorials. More consumers will become more savvy about it."
https://digiday.com/?p=57694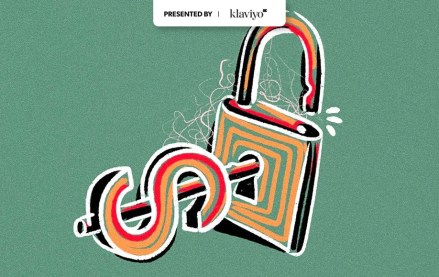 December 8, 2023 • 5 min read
Future plc's CFO Penny Ladkin-Brand announced on Thursday that she is stepping down, as the U.K.- based media company reported declining revenues and a new two-year investment plan to get back to growth.
December 7, 2023 • 13 min read
In this week's Media Briefing, publishing executives share how the task forces they created earlier this year to oversee generative AI guidelines and initiatives have expanded to include more people across their organizations.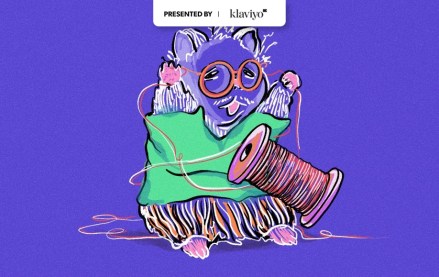 December 5, 2023 • 6 min read
News publishers are cautious to pour more resources into Threads, as limited available data makes it difficult to determine whether investing more into the platform is worth it.