Rafat Ali, the founder of PaidContent, recently launched his new site, Skift, a "travel intelligence media company that will offer news, insight, data, tools, and services to the professionals in travel industry." Digiday caught up with Ali to discuss what new media companies need to do to succeed in today's competitive marketplace.
With Skift's focus on information services and not just news, is the long game, if you're a media/tech company, to provide value outside of content?
I've been in media for a long time. I understand and see how difficult it is to scale with just media. There are exceptions to the norm — Huffington Post, Buzzfeed — but for most other media companies, especially ones focused on a vertical, it's just smart to look at other things beyond pure media. Everyone's trying in their own ways. A lot of media companies add events, but even beyond that, events are hard to scale. Information data and services in very information-rich categories like travel, health, sports; information data services is where we feel that our opportunity is. It's a logical progression of how to look at your company beyond news. We take the model from Politico, which has gone successfully beyond the news. Yes, they are obsessed with the news, but also have subscription services they are selling to the politico ecosystem. That's where they're betting their future in revenue. They're data-driven on how they present everything on their site. That's the way media companies have to look at themselves especially those focusing on verticals. Other companies use social as part of the strategy, but social is not a product for us or a vertical media company. You have to look at multiple revenue streams, and data and info services is where we feel the future is.
Should publishers hire more developers and analytics people to sift through the data and then explain it for the audience? Is that a luxury many can't afford?
What choice do they have? Firstly, they have to consider developers as almost as much as, if not higher than, the editorial people because if editorial people are building a product — a news product — if you realize the revenue is beyond news but from data, they have to have the same level if not higher. They have to hire. It's easier said than done. It's a skill-set media companies are not used to hiring. Once you hire them, it's not good enough to have them sit in isolation so that the news and editorial teams never speaks to data people. You have to figure out the interplay between those people because news informs data and data informs news. At least that's what we're trying. It is easier said than done; it requires a different set of thinking, but I don't think media companies have a choice. News and media is a way to build a brand, and the data and info service is a way to build revenues.
Are advertisers adapting to the idea that tech companies are media companies, and vice versa?
Advertisers have already adapted to idea of using data. They are the leaders behind it, using all kinds of ad optimization platforms and networks. Media companies have been using that, brands have been using that to serve ads on the media sites and other sites as well. I think that debate about media vs. tech isn't a debate anymore when it comes to practitioners of the industry. The lines are gone. Everything is data driven; look at the signs behind Buzzfeed that scales, and how much data scales. I'm not saying that's the exact template everyone should use, but that certainly is hard to distinguish where the media company is using data to build that media company.
Aggregation and curation are two big concepts in media. Can a media company be sustainable without creating its own content?
Yes and no. Yes in the sense if your ambitions are just that, and if you do a very good job and you figure out a way — if you're just doing aggregation and curation you won't scale beyond a certain point. It's a valuable function of any industry; if you're the best aggregator or curator out there, but if you really want to scale your company — by scale multimillions of users and tens of millions of dollars in revenue — you have to go beyond curation and aggregation. To retain users you need content. While Techmeme is a cute business, it's not scalable going beyond what they do. The depth is shallow in terms of how people use the sites. They're a good business in what they are but not scalable.
What tools in a media startup are vital?
You need to have a site first to launch with. You need to have a clear sense of what the opportunity is. For that, as much as for yourself, you need that for investors. The reality is that for media, it's tough for investors to absorb that. And there aren't that many investors who invest in media. Trying to figure out the larger market opportunity is extremely key for you to get investors if that's the route you go. Another key is to have some idea of figuring out what the tech part is. It's the CMS or the data services that you're building that are absolutely key. You can't build a larger company with out that stuff; you need to have developers out of the gate.
Also, what's your belief on what the modern revenue model looks like for a publisher and how do publishers avoid commoditization?
You have to try everything in terms of revenue mixes. Not everything will work. Maybe one thing will and that's where you put your efforts. It's highly unlikely you'll know right out of the gate which will be the big drivers. One thing a tech company understand is pivots, and how do you build a company that's agile enough that you change as the market tells you to change. It's hard. You become a slave to the revenue — if you're just focused on advertising and so invested in just trying to sell advertising, which in itself isn't easy, you forget the big picture stuff that can help you get bigger. I think the big picture perspective of taking a step back and looking at your company as a product and just the dailiness of revenue is important.
I think that's where the media part of building a brand is. How do you define your space in a competitive market? You see an opportunity because people fall by the wayside because the trades in the space have dipped. So you guys come in and try to carve a niche. I think that trying to have a world view right out of the go is important for you to define your brand in a competitive space.
https://digiday.com/?p=18543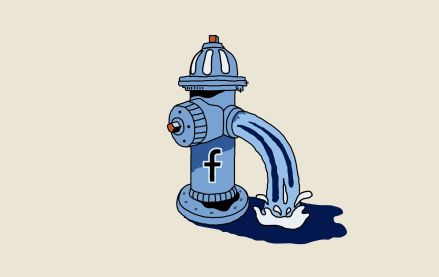 October 4, 2023 • 5 min read
•
•
Publishers are still feeling the effects of a change Facebook made in May that caused a steep decline in referral traffic. Nearly four months later, publishers aren't sure when — or if — that traffic will come back.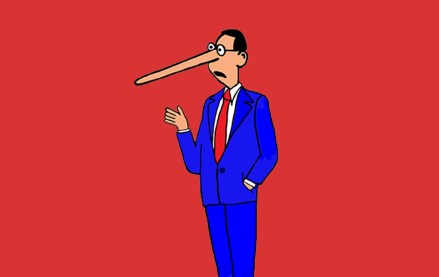 October 3, 2023 • 7 min read
•
•
A new definition for MFAs is available but the vague nature of the guidelines is leading to a lack of standards that might prevent adoption.
October 2, 2023 • 1 min read
•
•
The publishers who attended DPS were focused on the potential upsides of applying the technology to their operations while guarding against the downsides.