Top retailers have been busy adding video to their websites over the past several years, and yet they've hesitated to do the same when it comes to their mobile properties.
The North Face uses videos on its desktop site but does not use them on its mobile site. Target also has videos available on its desktop site and doesn't include any on its mobile Web destination. Luxury retailer Saks Fifth Avenue uses video on its desktop site, allowing users to view garments and see how they look on models. There are no videos on its mobile site.
There are several challenges when using video in the mobile space. The first is that not all devices are capable of showing video, since a media player is needed. Additionally, for those devices that do have a media player built in, not all media players are built the same. This leads to a difficulty with the quality of picture, sending the correct type of video format and how to deliver a good user experience to the user who cannot play the video. Carrier bandwidth capabilities and the vast sea of different mobile phone types can also have an impact on a brand's video strategy.
Dan Lowden, vp of marketing at Digby, a mobile app and Web developer, acknowledges the hurdles but believe they're worth the payoff. "Pictures and text are flat and descriptive where mobile video makes it more personal," he said.
There are exceptions to this trend outside the biggest names in retailing. Golf equipment retailer Golfsmith is using short instructional clips on its commerce-enabled mobile site to explain to golfers why a specific club is special. Toys R Us serves product and promotional videos as part of the retailer's mobile product pages. Home Depot Canada also uses video on its mobile commerce-enabled site with the Do It Yourself Library that features how-tos on things like how to repair a faucet and how to reduce home-energy costs. Ralph Lauren showcases its collections through its Ralph Lauren TV initiative and jewelry retailer Jewelry Television uses videos on its mobile site for product viewing and also to educate consumers on gemstones.
"We create a lot of video, probably about 160 hours of video per week, and we reconstitute our video from live programming to directly influence the sale of a product," said Tim Engle, svp of strategic initiatives at Jewelry Television. "The other part of our video is content. We'll use our videos to educate consumers about gemstones. It is always hard for consumers when they are buying a product they don't understand."
According to Engle, mobile video does aid in the purchase decision. For Jewelry Television, its direct-sales videos that showcase products are really important to the company. With 10 percent of its online sales coming from mobile devices, Mr. Engle said that it is likely that the videos are aiding in driving these sales.
"We do think there is a relationship between a video description of a product versus just a static image," Engle said. "A plain image just does not have the same cache a video has."
The trick to getting mobile video right is, like many things in life, working within limitations. Videos need to be short — 30 seconds max, according to Lowden — and integrated within the mobile experience. It can't hurt to create videos specifically for mobile, whether because of their duration or the smaller screen size of many devices.
Auto companies obviously understand the value of mobile video within a mobile site. Ford, Lexus, Mercedes-Benz, Audi, Land Rover and Toyota, just to name a few, all use video on their mobile sites to get customers more acquainted with their various models and their special features.
Marci Troutman, CEO of Siteminis, a mobile Web developer, said brands and retailers that don't think video is important are missing one of the key unique features of mobile devices.
"Video, done effectively in the mobile space, can really enhance the brand relationship with the customer and improve the stickiness of that relationship," she said.
https://digiday.com/?p=7538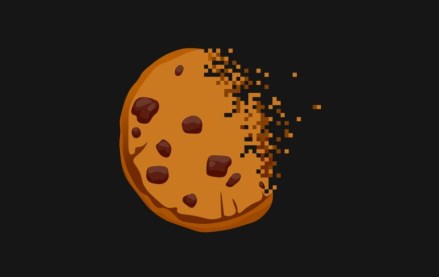 September 21, 2023 • 9 min read
Publishers who attended the Digiday Publishing Summit opened up about their top challenges, concerns and curiosities during closed-door, anonymous town hall meetings.
September 21, 2023 • 4 min read
WBD is seeing ad revenue growth from its YouTube channels and engagement on Threads surpass performance on X.
September 21, 2023 • 4 min read
Powering all of Amazon's hardware is an updated large language model, that could help connected devices actually be smarter.