The year of mobile, predicted annually since 2000, might take shape in 2012, sort of. Mobile execs see video taking off on mobile devices, Facebook flexing its muscles and the fizzling of near-field communications.
What are the big opportunities for mobile publishers next year?
We're really bullish on video content on mobile platforms and hoping 2012 is the year of video. The proliferation of tablets, smartphones, Wi-Fi connections, and 4G networks networks continues, and that's a big trend we're anxious to capitalize on. We will also be focused on the better use of location information to tailor user experiences, and on greater personalization. I like the idea of being able to carry a personalized experience across multiple platforms, be it mobile, tablet, or the Web. — Pat McCormack, vp of mobile sales and strategy at The Weather Channel.
What will be the biggest driver in mobile?
In 2012, Facebook will have more than half of its users accessing the network via mobile devices. Social will play a ubiquitous role as people get all the more comfortable sharing what they're doing – whether it's their location, what they're watching, or who they're with. Mobile commerce is ready for a massive 2012, at least relative to its tempered usage today. Mobile devices are finally becoming fast enough with the right features (e.g., stored payment information, geo-targeted offers, smarter keyboards) to make mobile shopping and commerce far more convenient than ever, and a significant percentage of smartphone users have now had years to grow more comfortable using those advanced devices. — David Berkowitz, vp of emerging media at 360i
Which hyped mobile trend of 2011 will fizzle in 2012?
Despite the huge amount of buzz in 2011, in 2012 near-field communications is going to continue to be an emerging technology. There remain significant challenges in terms of technology adoption — on both the consumer and merchant sides. Paradoxically, we're going to see shopping with mobile take off as more brick-and-mortar retailers take advantage of mobile to grow sales at their stores. From Starbucks to Stop & Shop to Walgreens to Wal-Mart, retailers are creating custom apps that combine the features of e-commerce such as detailed production information, easy comparison shopping and, yes, easy check-out with the immediate gratification of buying it in-store to drive sales and build loyalty. More and more shoppers will use their smartphones to support all aspects of their shopping journey. — Chia Chen, senior vice president at Digitas
What are your predictions for the mobile ad market?
I think the mobile ad market will continue its rapid growth driven by the increase in smartphone adoption. Admob will continue its dominance due to the growth of Android as Apple tries to determine its platform offering and price. Other mobile ad networks continue to invest in technology and partnerships to stay competitive in the marketplace. The mobile ad market is still fairly new and I think advertisers are trying to determine which direction to take whether that be with networks, exchanges or direct media buys. — Dirk Rients, management director of mobile platforms at Draftfcb
How will tablet-based media evolve?
In 2012, we will start to see greater integration of a brand's tablet-based media with a brand's mobile site as well as with a brand's website. In 2011, there was a lot of buzz around the principles of responsive Web. Responsive Web essentially allows a brand's websites to scale and grow across device touch points in a seamless way. I believe that that buzz will continue in 2012, but instead of just buzz, we will see many brands redesigning their digital sites into a responsive Web framework. I believe that we will also start to see publishers launch better magazine apps and look to monetize those apps. I also think the novelty of tablet-based advertising will wear off in 2012. We already see that happening with the huge growth of tablet advertising for the recently released Amazon Kindle fire. — Richard Ting, svp and executive creative director of mobile at R/GA.
https://digiday.com/?p=437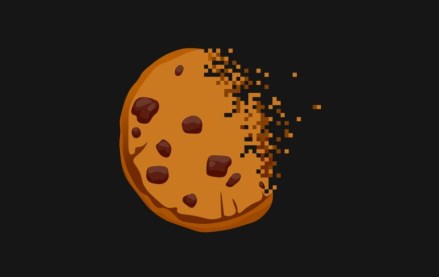 September 21, 2023 • 9 min read
Publishers who attended the Digiday Publishing Summit opened up about their top challenges, concerns and curiosities during closed-door, anonymous town hall meetings.
September 21, 2023 • 4 min read
WBD is seeing ad revenue growth from its YouTube channels and engagement on Threads surpass performance on X.
September 21, 2023 • 4 min read
Powering all of Amazon's hardware is an updated large language model, that could help connected devices actually be smarter.