One of Michael Kassan's friends recently gave him a "Ghostbusters" poster that read, simply, "Who you gonna call?" That's because for big brands, media companies and startups looking for a helping hand, that person is often Kassan.
Few in the industry are as well connected and as well primed to spot an opportunity for buyers, sellers – and himself. Ask any media or marketing executive if they know Michael Kassan, and chances are they'll have attended one of his extravagant parties, bumped into him at Cannes or hired him and his firm, Medialink, for some consultancy work. This week he even landed a radio show with one of his clients, Clear Channel.
Whatever the connection, people know Kassan. But perhaps more importantly for him, Kassan rarely forgets a face.
"There's nowhere I go with Michael where he doesn't run into somebody," said Medialink President Wenda Harris Millard. "We could be in India, and he'll spot someone he knows."
That's because Medialink works with a large cross-section of the industry in one capacity or another. Whether its 70 employees are helping the world's largest brands conduct media reviews, or introducing ad tech companies to agency executives. Kassan likes to think his company sits at the center of the digital media world, and it some ways it does.
"Most of the emerging companies out there will touch Medialink at some point," Kassan told Digiday, referencing companies like Martini Media and PubMatic, which have enlisted his services to help hone their pitches to agencies and brands. "Medialink has a high degree of connectivity in the ecosystem, and there's value that can be derived from that."
That "connectivity" comes from the fact that he counts some of the world's largest brands as clients, too. Brands such as Unilever and AB InBev have sought Medialink's help with everything from conducting media reviews, to arranging tours of the show floor at exhibitions like CES. He works with stakeholders on every side of the table, to his and Medialink's advantage.
GroupM CEO, Rob Norman, considers Kassan a close friend. He referred to him as a "one-man LinkedIn" but  downplayed the idea that ad-related companies need Kassan's influence to make it in the business, even if they're just starting out. "Medialink isn't the dominant enabler for things that go in this industry," Norman said. "Michael isn't monosodium glutamate; he's not in every dish."
He wasn't even in the kitchen at the outset. Kassan began his career as a tax lawyer in the entertainment business but went on to run media-buying shop Western Initiative Media, which was later sold to IPG. Things between IPG and Kassan ended messily when Kassan filed multiple law suits against the holding company for breach of contract and defamation of character, and Western fired him in 1999.  Those suits were settled out of court.
Order out of chaos
Suddenly, Kassan was out on his own and figuring out what to do next. He'd already built up a bulging Rolodex from those early agency days and decided to use it to launch Medialink. He didn't intend to launch a consulting practice, he says, but he knew he could put his knowledge of the industry and the people in it to some sort of use.
At that point the media marketplace was in chaos thanks to the emergence of the Internet, and Kassan thought that chaos was bound to breed opportunity. It did. Before long his phone started ringing, and people wanted his help. His connectivity, he quickly realized, was precisely where his bread would be buttered.
But industry observers say there's more to the man than just his Rolodex. He has an intimate understanding of how pieces of the digital media puzzle can fit together, they say, and he has built that into a business in its own right.
"Mike has perhaps uniquely discovered a way of discovering what motivates and interests the people he's connected with," said Norman. "To do that, you have to have a strategic view. He understands which connections can be combined to create value."
'No conflict, no interest'
But Kassan has his detractors, too. Those connections lead to plenty of conflicts of interest, both real and perceived, which lead some to question his interests and motives. Kassan and Medialink are happy to work with almost any entity in the media ecosystem. He uses his knowledge of brands and their strategies to help emerging media companies pitch their wares to them more successfully, for example. Kassan also takes equity positions in companies in part in exchange for introducing them to major brands and marketers.
"No conflict, no interest," Kassan joked when asked about the matter. "It's a question I get all the time, and we do kind of represent everybody. But my serious answer is I believe conflict is cured by people knowing. If you're transparent, there's really no such thing as a conflict."
To be sure, it's perhaps easier to advise ad sellers on what brand marketers might be looking for when you're also helping educate brand marketers on what they should be looking for. Norman said he's unaware of situations in which Kassan has acted inappropriately because of what he knows, however. In fact, his visibility into many different companies in the ecosystem is essentially what clients pay him for.
Now, Kassan is using Medialink's position to build out a range of services beyond just consulting. It operates an executive search practice, for example, and has started managing events on behalf of clients, too. If there's a way it can use its connections and knowledge of the industry to help clients, it will.
"I've been accused of being the most connected man in media," Kassan said, only partly in jest. "I know people, and I've been around a long time. That's meaningful."
But judging by the way Kassan speaks, his goal is now to make his connections Medialinks connections. Though his clients often joke that he must be in four places at once, Kassan himself isn't a scalable business model. Now he's looking for ways to add value beyond just his Rolodex and his unrivaled ability to make an introduction.
Ultimately, it isn't his connections that matter, Kassan says; it's the knowledge of what to do with them that's brought him the most success.
"It's similar to a brand's likes on Facebook," he concluded. "It's not the volume that matters; it's what you do with them." And if Kassan is anything, he's a doer.
https://digiday.com/?p=55110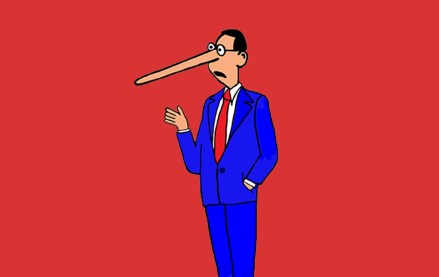 October 3, 2023 • 7 min read
•
•
A new definition for MFAs is available but the vague nature of the guidelines is leading to a lack of standards that might prevent adoption.
October 2, 2023 • 1 min read
•
•
The publishers who attended DPS were focused on the potential upsides of applying the technology to their operations while guarding against the downsides.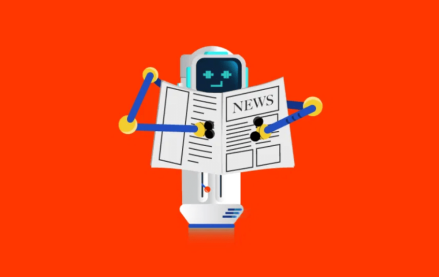 October 2, 2023 • 4 min read
•
•
Now that ChatGPT users can surf the internet for information, some publishers are reconsidering the weight of the issue.