Go to the Apple App Store and pore over the top rankings. Some will start to look odd. Mapquest is No. 1 in navigation? The AOL-owned mapping site was a dot-com darling that's often fallen out of favor when stacked against more modern options from Google and Bing. There are, of course, a raft of specialized navigation apps that you might also think would vie for the top spot. Yet day after day, Mapquest has remained No. 1, a feat that's mystified Joe Meyer, the CEO of HopStop, another navigational app.
"It's never been lower than No. 1, not even for a single day," said Meyer. "I don't see how that's possible."
The explanation is difficult to determine. Apple is little help. The algorithms that Apple uses to compile the 20 top-10 lists in its app store have always been shrouded in secrecy. (It declined to comment for this story.) But the value of appearing on those lists is no secret. The higher up on the list your app appears, the more people are likely to download. And the more people who download your app, the higher up on the list it is likely to appear.
It's not surprising, then, that publishers have been looking for ways to game the system since the system was devised. As Apple's app store has grown, publishers have been able to glean some information about the algorithms from making correlations between their own sales figures and changes to the charts. As a result, publishers and third-party companies have figured out ways to incentivize consumers to download apps, hoping to influence the rankings.
Pay per install ad networks were popular as a means for goosing raw download numbers quickly. These downloads were often essentially worthless, as players of a game would agree to an extra download in order to proceed to another level or unlock some prize. They rarely resulted in engaged users. But they did increase the all-important download figure. Publishers had devised even more elaborate ruses to swing the charts, according to Peter Farago, vice president of marketing at Flurry.
"Companies would promote at night because there is less volume in the U.S. app store," he said.  "They would drive downloads when the bar was lower."
It is widely believed that, last April, Apple adjusted its algorithms to take into account metrics other than downloads, including usage, deletions, ratings and reviews in order to make it more difficult, although not impossible, to rig the ratings. At the same time, the company began enforcing a pre-existing policy against incentivized downloads.
Because the stakes are so high, publishers are, understandably, frustrated by what they see as Apple's secrecy and rankings that may not seem to make sense. In the absence of any hard data, publishers can hardly be blamed for harboring suspicions about the lists, the way they are compiled, and the data used to establish rankings — hence Meyer's suspicions about Mapquest. Not surprisingly, the folks at Mapquest believe that their app is ranked so consistently high because it's just that good.
"Mapquest on the dot-com side has 40 million-plus users every month," said Michael Iams, principal product manager for Mapquest mobile products. Although he believes that Mapquest sits at the top of the free navigation app chart because it's a known brand and a great app, he has a couple of theories about how the charts react to the market. "When we do an update, the updates will move the needle on your ranking," he said. "From what I can tell, Apple looks at a moving average. Anything statistically significant outside of a moving average is noteworthy — something new to the app is causing some buzz. Every time we release an update, we see a massive amount of traffic and then we subsequently see ourselves rise in the top two hundred."
It is difficult to judge who is right just because there isn't a way to independently judge app popularlity. Analytics firms like Flurry gauge app popularity, but they do for the app publishers under the agreement not to release their information. In the case of Mapquest, there are signs that the app is genuinely popular. It has garnered 65,000 ratings — far more than Hopstop's 8,700, for instance — and has generally positive reviews from users and independent sites. It recently introduced voice navigation, for instance.
Although Farago said he believes that the rankings are on the up and up, at least on Apple's end, that doesn't mean that app publishers have relaxed their vigilance. Shortly after the reported change to the algorithm, Alexander Muse, the developer responsible for the popular mobile shopping app ShopSavvy, wrote a bog post detailing the reasons he believed his app had dropped in the rankings and asking loyal app users to help him goose its rating.
We have a small number of half-star rankings for ShopSavvy right now, the HUGE majority are 4/5 stars and very positive. Apple has a feature that allows you to mark a review as helpful or unhelpful. We think someone is trying to manipulate our ranking by liking our negative reviews. With as few as 10 likes a review will move to the top of your reviews. No one seems to like our 5-star reviews. Anyway, we have reported the activity to Apple, and hopefully they will be able to determine who is doing it. In the meantime we are asking everyone to go to their desktop iTunes installation, search for ShopSavvy and like our five-star reviews and dis-like our one-star reviews.
Farago said that because mobile apps are low cost and often purchased on impulse, consumers rarely do any investigation the way they might with other, more costly purchases. He noted that even the reviews on the app's page are of limited value. Farago, who was part of the team that designed and promoted the Sims series of computer games at game-publisher Electronic Arts, said that consumers were much more conscious of reviews and ratings when considering the purchase of those early, graphics-heavy computer games because the games cost $50 or $60.  "A good review would mean a lot," he said.
Consumers interested in mobile apps spend much less time researching purchases because apps are free or cost a dollar or two. "Discovery is primarily driven by whatever rotates through the new rankings list," Farago said.
https://digiday.com/?p=3104
October 2, 2023 • 1 min read
•
•
The publishers who attended DPS were focused on the potential upsides of applying the technology to their operations while guarding against the downsides.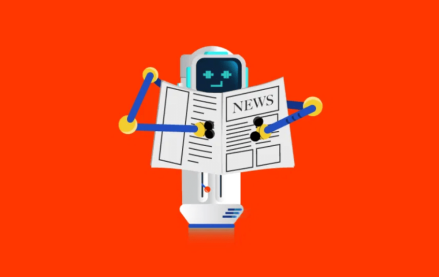 October 2, 2023 • 4 min read
•
•
Now that ChatGPT users can surf the internet for information, some publishers are reconsidering the weight of the issue.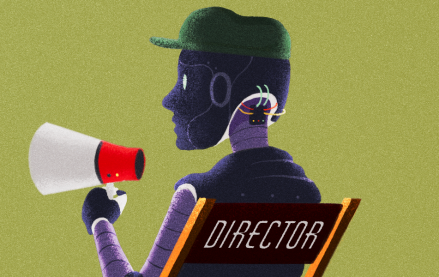 October 2, 2023 • 5 min read
•
•
As Meta makes celebrity-like chatbots, ChatGPT learned to "hear," "see" and "speak" while Spotify is piloting AI-translated podcasts.