How Liz Eswein became the most influential person on Instagram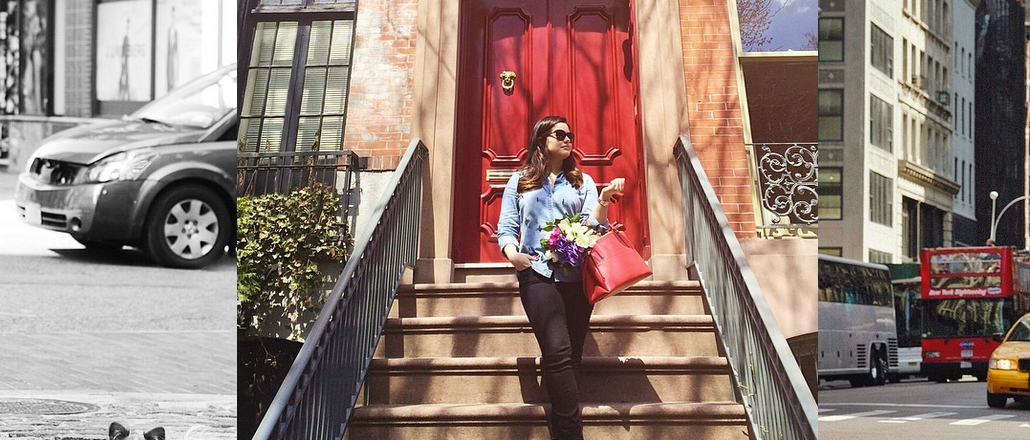 Liz Eswein wasn't always interested in photography. She had a DSLR camera growing up, and her uncle Stephen Shames was a photojournalist who shot Stephen Hawking and The Black Panthers (not at the same time). But Eswein herself "wasn't that into it."
That all changed in the spring of 2011 when Eswein signed up for Instagram. Just three and a half years later, she now gets paid up to $15,000 for a single shot and manages a group of more than 1,000 star Instagrammers through social media agency Laundry Service, helping some of them earn more than $100,000 posting Instagram photos on behalf of brands.
Even though she might not boast the most number of followers, she is, quite possibly, the most influential person on the entire platform.
Gaining a following
Much of Eswein's Instagram success stems from her having secured generic Instagram handles shortly after joining the platform. In a move reminiscent of domain squatting, Eswein snatched up @baking, @food and @realestate on the then-nascent photo-sharing platform, hoping that the basic account names would be easy for users to find and attract large followings.
But it was Eswein's own account, @newyorkcity, that was the most successful and the one that helped her become an Instagram entrepreneur. As the name implies, the account was dedicated to documenting New York City and its seemingly endless number of picturesque settings, skyscapes and characters.
The account quickly garnered a following, and brands like T-Mobile started offering her $500 to post photos. Eswein, who had interned in the advertising departments of Condé Nast publications W and Women's Wear Daily, knew that a few hundred dollars was far less than what brands paid for spreads in glossy fashion magazines. And if an Instagram account has several hundred thousand followers, then it should demand the same amount of money from brands as a magazine with a similar circulation, she thought.
"I saw a lot of these people being taken advantage of by brands," Eswein said.
Organizing a network
"Those people" were other prolific, popular Instagrammers such as Kyel Kuiper (@kdkuiper), Kevin Ornelas (@kevin.ornelas) and Elise Swopes (@swopes) whom Eswein had discovered and befriended through the platform. When Eswein learned they, too, were being lowballed by brands, she decided to co-found The Mobile Media Lab in March 2012, a creative agency that would represent Instagram users to brands, ensuring they didn't get exploited.
"I know these brands have a lot of money, and I know what they're dishing out for other properties. For them to be offered nothing for these photos …" Eswein said, noticeably upset as she trailed off. "[The Instagrammers] are putting their creative visions and communities on the line."
It's this unswerving conviction that separated The Mobile Media Lab. Eswein herself, for instance, rarely shoots photos with the standard iPhone camera app. She has nine different apps on her phone, each one for a particular use case, such as shooting in a low-light setting. After taking the photos, she touches them up with her collection of 22 photo-editing apps. She said it's common for Instagram diehards to use five to seven apps on a single photo.
This perfectionism attracted high-profiled brands such as Armani Exchange, Puma and Samsung, generating more than $1 million in revenue in just over a year and half. It also attracted the attention of the agency world, who saw in The Mobile Media Lab an opportunity to feed brands hungry for social media creative.
Selling out
Laundry Service president Jason Stein met Eswein in 2013 at an Advertising Week panel called "People as Brands as Publishers." Eswein and Stein resumed talking this January, with Stein pitching her on bringing her Instagram connections to Laundry Service, which had brands ready to take advantage of its network of Instagram users.
"We didn't have a way to efficiently create social content at scale," Stein said. Brands typically drop a lump sum on a single photo shoot, but that model didn't meet the consumption demands of a platform like Instagram. Eswein's network did, though.
Eswein took up Stein on his offer this April, using her Instagram contacts to found Cycle, a new division at the agency. The Mobile Media Agency continued operating as a separate, independent business.
Cycle operates similarly to a talent agency or a management company; Laundry Service plays matchmaker between brands and its Instagram talent, and takes a percentage. (Stein said Cycle's cut was less than the 30 percent standard fee of most management companies.) The network boasts more than 1,000 users, with 100 of them signed to exclusive deals.
Brands that use Cycle include Coach, Jaguar, Jordan, Holiday Inn and Stella Artois. And it's not just brands; Cycle has farmed out its talent pool to agencies from "every big holding company," Stein said. The cost to brands is between $0.50 and $1.50 per engagement depending on the size of the Instagram user's following.
As for Eswein, she has earned the title "den mother of Instagram" and her @newyorkcity handle now has more than 1.2 million followers. She earns a salary as Cycle's executive director, and her compensation is directly tied to Cycle's performance. Eswein also strikes her own deals with brands, many of them commanding six figures for six- to 12-monthlong commitments.
Despite her high profile and an outpouring of attention from brands, she remains cautious about not making her account too overtly commercial.
"There's not much push back from the community because we're doing it in such an organic way that it makes sense," she said. "If it's done in a wrong way, then it feels so intrusive."
Photo via Liz Eswein
Update: A previous version of this story made it seem The Mobile Media Lab was disbanded when Eswein joined Laundry Service. It was not. The Mobile Media Lab is still in business.
https://digiday.com/?p=94702