This is the eleventh article in a 12-part series, "Solving the Web's Brand Challenge." The series is made possible through the sponsorship of Vizu, an online ad technology company whose solutions allow advertisers and publishers to measure and optimize brand lift in real time.
There are a few surefire ways to rile up a room full of ad tech geeks. Tell them they don't know how to use data properly. Then suggest that they actually should stop trying to be so scientific about advertising. And that they really don't get brand advertising.
Reuters' media blogger Felix Salmon did all of the above last week at the AppNexus Summit in New York, and the result was a room full of VC-paid-for-dark-suit-wearing executives ready to grab torches and storm the stage.
During his talk, Salmon probably realized two things. One, most of the ad geeks would probably trip while storming the stage. And two, the industry needed to hear what he was saying. It needs a big idea if it truly wants to shift dollars away from branding-oriented media like TV.
"Brand advertising is really hard to do on the Internet," Salmon said. "Advertisers are still obsessed with pointless metrics like click-through rates. … It's a known fact in advertising circles that only idiots click on ads. … We tend to track what we can, not what matters. Can someone please grow up here?"
Salmon then said something that shook the world of the various targeting, retargeting, behavioral targeting, and RTB platforms executives in the room. It is a mistake, in his opinion, to say that brand managers who have been building their brands over the last 50 years without cookie data had no idea what they were doing. Gasp!
Salmon may have been deliberately stirring up the crowd, but he's not alone in his thinking that the online ad world needs to rethink its entire business model. That perhaps ad technology and data are not the end all be all in the space. That tracking clicks, engagements or any other response metrics are a major mistake. And that the industry needs to try something else.
For example,
in a follow-up blog posting
on Monday (Nov. 14), Salmon cited an idea once floated in the past by former Gawker sales chief Chris Batty: Web ads should be purely visual, and users shouldn't be able to click on them.
"I think I was trying to prove a point," recalls Batty, now CMO at the tablet publishing firm Onswipe. While not ready to euthanize the click entirely, Batty, a few years ago, was pushing to have Gawker.com run bigger, bolder ads that lived inside the same space as editorial content. Nobody but Gawker would be able to sell those ads. It's a concept, Batty said; he's tried to encourage several top sites from the Online Publishers Association to adopt, only to meet resistance.
"The idea is to beat banner blindness by not having ads to the side as orphans in the margins," Batty said. "To have one system for ads and content. Then you can have a creative conversation with clients, not a media conversation."
Media conversations typically end up focusing on CTR and optimization. Bigger ads — even ones you can't click on — would eliminate that. But there's a catch, says Batty. "A lot of people from the traditional media world are of the mindset of getting as much money as they can from advertisers while giving them as little as they can in return," he said. So ads get relegated to the margins. "That's beneath the surface of all these conversations."
Others have tried pushing the industry away from clickable ads and off the optimization mindset. A few years ago, ShortTail Media rallied some publishers around the D:30 ad units — essentially a full-page video interstitial. At that time, former ShortTail CEO David Payne was 
highly vocal about the medium's shortfalls as a branding vehicle
and criticized publishers for being too afraid to push audiences.
ShortTail's radical approach got some traction but hardly became the 30-second spot of the medium as some had hoped.
The company was sold to AdGent
 earlier this year, and Payne became the chief digital officer at Gannett.
For his part, Salmon isn't looking to blow up the online ad model but rather to make it more appealing to traditional brands. "I don't see any need for radical change," Salmon told Digiday. "But we need to explore alternatives. The model is a perfectly adequate one, but it's incomplete. There's more to life than banners. There are very few non-online brands that do brand advertising online. [Because] it can be very transactional."
Among Salmon's suggested alternatives — he likes Batty's no-click solution — is a proposal to take it a step further, by having ads direct users to other content. For example,
Reuters
is testing ads that simply send users to articles on The New York Times site or The Huffington Post rather than a brand's site.
"If one or two big publishers did this, with no more ads you can click on, that would really change the industry," said Salmon. But it's not all on the publishers. "It's an ad industry problem."
Salmon also sees most publishers relying less on ad revenue to fund their businesses — if more people start paying for content through micropayments, which he expects will make a big comeback. "One of the big reasons why online advertising has done so well is simply the negative one: Online micropayments were a disaster and never took off. But they're much more compelling as a business model," wrote Salmon.
While Salmon was gently prodding the AppNexus summit crowd, Batty, for his part, believes the ad tech world is actually exacerbating the branding problem. "These companies, these exchanges are just attribution engines," he said. "They peer through these pools of data and find consumers just before they are about to make a purchase and then pounce."
Batty urges content sites to stay away from most forms of third-party selling and focus on reestablishing their core traffic, which is under the threat of aggregators.The best place for publishers to do so may be tablet devices, which, Batty says, will alter consumption patterns over the next 15-20 years. As consumption moves to tablets, brand advertising should as well. "The tablet is a total do-over, where we can make up for our mistakes."
As part of Vizu's sponsorship of this series, Digiday shot videos with industry leaders to discuss the main challenges that have faced the Web when it comes to branding. In this video, Collective svp of marketing Peter Weingard talks about the Internet fragmentation and how it can benefit brands.
https://digiday.com/?p=1654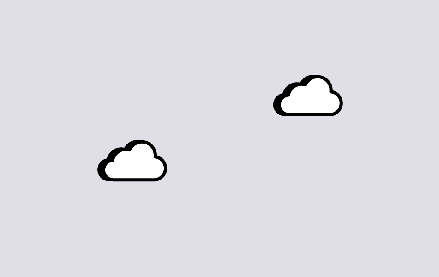 November 29, 2023 • 6 min read
Reducing carbon emissions from the digital ad ecosystem is an important priority, but various players are skeptical that much can — and is — being done to practice sustainability.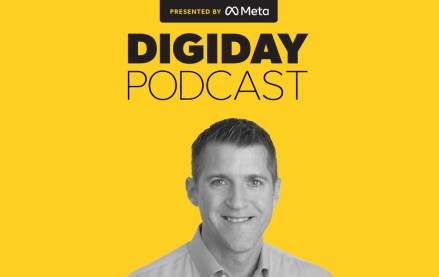 November 28, 2023 • 4 min read
Google's vp of global ads is confident that cookies will be gone from Chrome by the end of next year, despite all the challenges currently facing the ad market.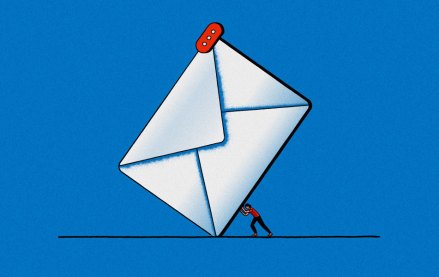 November 28, 2023 • 6 min read
Some email newsletter platforms' click-through rates are actually click-to-open rates, which are measured against the number of emails opened rather than the emails sent. But buyers seem to prefer it that way.