'Our journalism has global appeal': A Digiday+ town hall with The Atlantic's Bob Cohn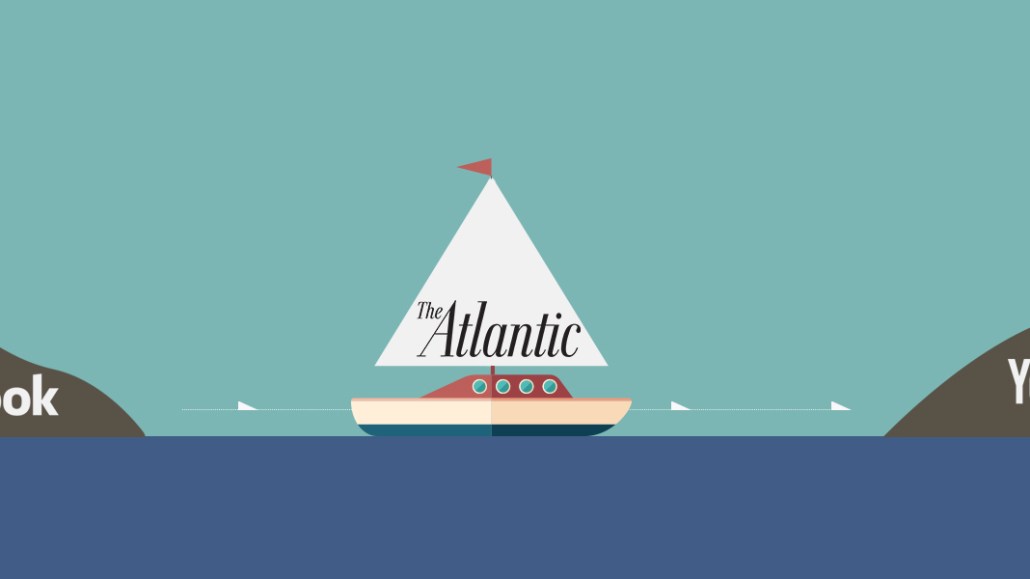 The Atlantic's president, Bob Cohn, joined members of Digiday+ on Slack for Town Hall Thursday. Cohn, Digiday editors and Digiday+ members discussed The Atlantic's expansion into Europe, going to YouTube for videos, ad blocking and more.
We hold Slack town halls every two weeks, and in between, we'll have editorial chats and group discussions on industry topics. Become a member of Digiday+ and join us.
Here's what you missed from our discussion with Cohn.
The Atlantic's global expansion
"[We're] looking to bring U.S. coverage to our global audience and also Europe coverage back to the U.S. One interesting thing is, 28 percent of our current digital audience comes from outside the U.S. Turns out there is a lot of interest in Washington under Trump over there. The fact that we have 10 million digital readers monthly outside the U.S. speaks to the fact that our journalism has global appeal. But the biggest challenge is that our brand is not as well-known outside the U.S. We did some focus groups, and it suggests big demand for the kind of journalism that we do. We'll just need to get on people's radar."
YouTube as a platform
"We now have three series that we run on YouTube. This kind of 'social video' supplements the longer docs that we have always liked to do. We went with a YouTube strategy instead of Facebook first because our video team believes that it's the best platform for our kind of video, and that people come to YouTube for video, which is not the case for Facebook. The real goal is to build an audience, and YouTube accelerates that with easy subscriber opportunities."
Facebook's mid-roll
"I'm mystified by mid-roll. No current inventory is edited with mid-roll in mind. Of course it's possible to edit that way — look at commercial TV for the last 70-plus years — but we'd all need to build breaks in our stories, start pacing differently. We are talking to Facebook about partially funding a video series, and that would require us to master mid-roll."
Facebook as a partner
"Facebook has been very good for us. I started here eight years ago — 2.1 million monthly uniques. Last month, [we had] 42.3 million uniques. A lot of that growth is on the back of social media. And our kind of journalism has proved to be very shareable. We're still (mostly) happy with Instant Articles, though others have dropped."
On tackling ad blocking
"For a few months, we asked folks using blockers to please whitelist us or buy an ad-free subscription. Then, about a month ago, we stopped saying please. We blocked access unless they took one of those two actions. The goal is more to get whitelisted — so we can keep showing ads — and not so we can sell ad-free subs. We want our readers to understand the value exchange. Since putting up the hard wall, we've been a bit surprised by how aggressive ad blockers are in attempting to circumvent. In all, we've sold about 2,500 subs and got a lot more whitelisting."
https://digiday.com/?p=240430