'Journalism can only be as good as our newsroom culture': Vox Media's new editors-in-chief are redefining the roles
September 14, 2021 • 4 min read
•
•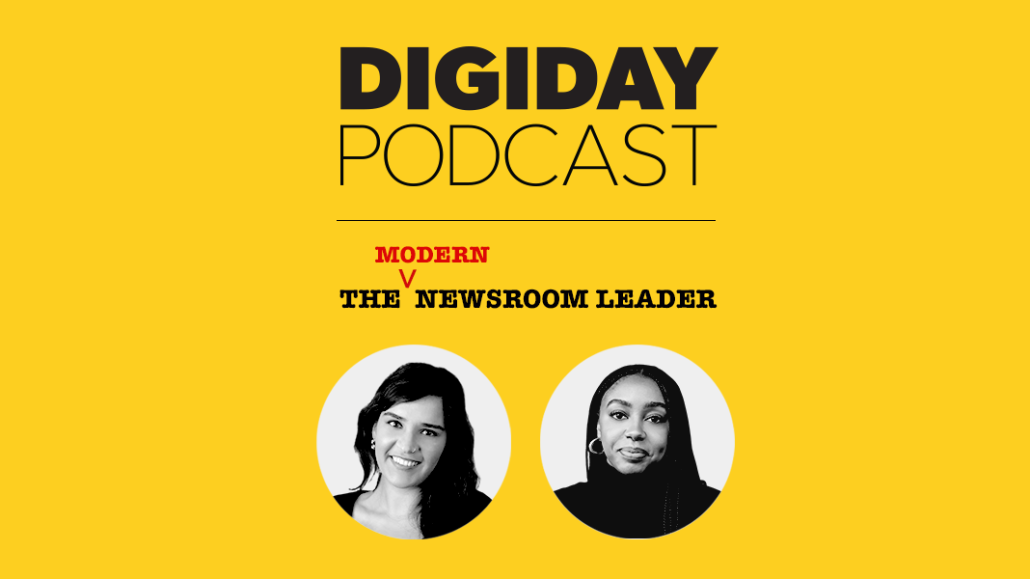 The role of editor-in-chief looks a lot different than what it did 20 years ago — or even two years ago.
For digital-first media companies, the nuances of what it takes to run a successful newsroom, particularly during a pandemic, are more complicated than ever before. For Vox Media, it meant having two new top editors for its brands Vox and The Cut, who have fresh perspectives on what the job means.
At the beginning of this year, Swati Sharma and Lindsay Peoples Wagner took the reins of Vox and The Cut, respectively. Both are still early in their careers — when they were appointed, Sharma was 34 and Peoples Wagner was 30 — but they have already accomplished a goal that for many is the ultimate sign of success in the journalism career path. This is Sharma's first time leading a newsroom as the top editor Peoples Wagner previously was the editor-in-chief at Teen Vogue but is familiar with The Cut having previously been its fashion market editor from 2015 until 2018. Now both are leaning on those past experiences, and each other, to achieve success.
This episode is the first in a four-part series for the Digiday Podcast called "The Modern Newsroom Leader" featuring editors-in-chief as they navigate new industry challenges including staffers dealing with burnout, unsteady financial businesses and prioritizing diversity, equity and inclusion in hiring practices.
Digiday spoke with Sharma and Peoples Wagner in a joint interview.
Below are highlights from the conversation, which has been edited for clarity and length.
Defining the role of editor-in-chief
Peoples Wagner: Since I was already an editor-in-chief at Teen Vogue, I knew the kind of role that I wanted to make it into myself. And I do feel like, traditionally, in fashion publications, there's definitely either the editor-in-chief being a workhorse and you maybe don't know that much about them, or they're the face of the brand, but the team is really doing the bulk of the work. I always felt like that infrastructure really didn't make sense.
To be honest I think as an editor-in-chief, you have to be a bit front-facing and The Cut obviously being tied to fashion and culture, has a lot of front-facing [obligations]. But at the beginning and end of each day, it's all about the work. I took this job because I'm hungry to do the work. I want to make an incredibly ambitious body of work in my career and so I think that some of the outward things have changed, or maybe some of the ways that we talk about this work has changed. But ultimately, I think both of our goals are to make great work and to make our audiences feel seen and heard.
Leading with a purpose
Sharma: I never thought I would become an editor-in-chief, even a year ago. The way that I've approached every job that I've had in journalism is I think about the skills I want to develop at the next job. I had four different jobs at The Washington Post, [two or three jobs] at the Boston Globe, and what I always did was think about what I wanted to get out of each opportunity. So yes I have had a lot of different jobs at a lot of various amazing publications, but the thing that kept me going is my own personal goal, which is, I believe that ignorance is the root of a lot of societal ills and I believe that information and knowledge can eradicate a lot of the problems in our society.
Journalism needs to reach a lot of diverse communities and that has always been something that drives me, no matter what position I have, whether it was hyper-local news or the managing editor at the Atlantic. Vox's whole mission is to provide clarity to its audience. We write for the people and when I was thinking about what could take me away from The Atlantic, this position at Vox really, really spoke to me.
Battling burnout from experience
Sharma: One of my jobs was to work on breaking news on the weekends at the Washington Post during the 2016 election and the Trump years, so I'm very familiar with what this news cycle does to us. I really do believe that our journalism can only be as good as our newsroom culture, and caring about the people we work with is just so incredibly important. The newsroom culture has to be tied to employee well-being and without that, I just think you really can't deliver on the journalism that we're supposed to deliver.
Peoples Wagner: There's definitely this heightened feeling of always having to be on, whether it's reading something, or posting something, or engaging with people on social media — these kinds of jobs just require a certain level of brain power. Specifically working on The Cut, the funniest thing that you go through is that you can be watching something and then start to think, "Oh, maybe we should cover that person." Your brain just continuously is going. My husband actually gave me a suggestion a couple years ago that I thought was crazy when he said it, but he was totally right. I log off and you cannot find me on the weekends. I think it's the best thing I have ever done.
https://digiday.com/?p=425708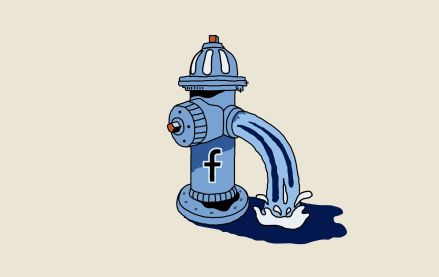 October 4, 2023 • 5 min read
•
•
Publishers are still feeling the effects of a change Facebook made in May that caused a steep decline in referral traffic. Nearly four months later, publishers aren't sure when — or if — that traffic will come back.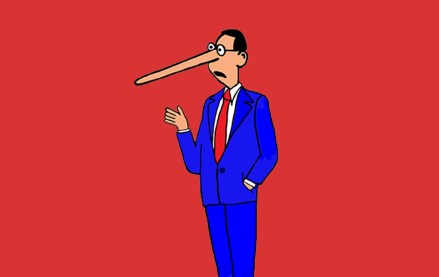 October 3, 2023 • 7 min read
•
•
A new definition for MFAs is available but the vague nature of the guidelines is leading to a lack of standards that might prevent adoption.
October 2, 2023 • 1 min read
•
•
The publishers who attended DPS were focused on the potential upsides of applying the technology to their operations while guarding against the downsides.