With so much of the career conversation focusing on those trying to fight their way tooth-and-nail into the industry, it's easy to lose sight of the fact that many media professionals are still looking to make a move, laterally or vertically. As they eye that corner office across town or the chance to work in the newest creative studio, there are a few important things to keep in mind.
Digiday spoke to Karen Danziger, managing partner at The Howard-Sloan-Koller Group, a media talent search firm involved in these higher-level placements. She talked about what jobs to avoid, the impact of analytics and some of the biggest missteps an experienced candidate could take.
Where are all the jobs?
Basically, it's digital, digital, digital. We're seeing activity everywhere. Obviously in the startups or the 2- to 3-year-old firms and even younger. But the major organizations are always looking to change out their talent. That's been a constant for 20 years.
What positions should the modern media professional avoid?
I see some people at early stages take jobs that are focused 90 percent or even 100 percent on print, and it's OK, but that second job better get them into digital, or at a certain point, it gets too difficult to transition over.
How important are data and analytics skills in the media industry?
Five, seven years ago, an editor didn't think about creating sponsored content for advertisers or whether a publication was making money. It just wasn't in their purview. And the same thing is true of analytics. It's now part of the job. And yes, there will be writers who won't give a damn about that kind of stuff, but to have a real, flourishing career in media management, you're going to need to have that perspective. There aren't enough data and analytics types coming into the business, I am sure. And there aren't enough in it now.
How is this impacting the jobs themselves?
You have to hit your numbers. Just 10 or 15 years ago, an editor-in-chief had a bonus percentage in his or her package. Sometimes it was perfunctory: "If you do a good job, you'll get this." But it's definitely much more oriented toward incentivizing the person to reach results. You can finally measure performance [in digital]. That's the difference. It's not as subjective as it used to be.
What's the most common factor that makes or breaks a candidate?
Seventy-five percent of the reason people fail in jobs is not skill-based; it's lack of emotional intelligence and ability to navigate a complicated digital organization. You don't have the kind of hierarchies that you had in the past where "I oversee everybody!" You have to work with a lot of teams, and you have to be effective.
But how does this affect the job search?
It's just leaving that last job with flying colors, no matter who is asked. Those little things that people do can really haunt them in their careers. I could have a relationship with an editorial assistant who says, "That person was so rude, they walked around so haughtily." And if I really like that editorial assistant, sometimes there are just too many options, and you say, "Eh, maybe I'll just go with option B rather than option A because I don't need that kind of person in my environment."
So if it's so important to get along, how important is talent?
You can call this talent or not, but it's getting shit done. Some people can't make decisions, they dillydally, they miss deadlines, and not because they're overworked, but because they have unclear work habits. That is killer for people.
How do you communicate that you get shit done without bragging?
If you write a play on the side or write a book, or you're creating websites on the side because your job doesn't include that much of it, you walk into interviews with show-and-tell. The old days of walking in with a portfolio are sort of gone, but show-and-tell works when you're interviewing, and sometimes you can't talk about it enough, so you have to have something to show.
What's a big thing that candidates get wrong?
People think that they should negotiate when given an offer. Sometimes, at very high levels, yes, this is right, but oftentimes an employer is making an offer, and it's really the offer they want the person to accept, and you can blow it. They could be walking into a land mine by saying, "Well, I think I'll negotiate just because I'm supposed to." And then the offer is retracted, and they go to candidate B who doesn't give them a hard time.
Is it worth it to exaggerate to get the job?
Say it's somebody who doesn't have digital experience and they're interviewing for a job that's print and digital. I'd say, "Go sit with five digital editors and figure out what you don't know and what you need to know." But don't go in and suggest you have experience that you don't have. You're doomed if you try to pretend. And it'll come out in the references: "Did he have any involvement in digital?" "No." Honesty is the best policy.
Now put these tips to use and check out these featured jobs from the Digiday jobs board:
CBS Interactive has an opening in Los Angeles for a senior UI designer. The ideal candidate will have a strong design portfolio and six or more years of design and interactive work experience.
Edelman has an opening in for a senior vp and group director in digital to help lead to the complex operational efforts of the growing Seattle office. The ideal candidate will serve as primary client contact with senior clients, working directly on digital strategy.
Business Insider has an opening in San Francisco for an ad traffic manager to execute advertising campaigns for a growing list of major advertisers and agencies. The ideal candidate should be operation-focused with two or more years of experience in trafficking or account support.
entreQuest has an opening in Washington, D.C. for a chief operating officer to direct profitability and workflow processes throughout the organization. The ideal candidate will have successfully developed operations strategy and have experience with a large digital agency.
https://digiday.com/?p=75380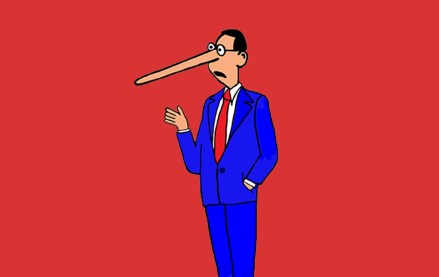 October 3, 2023 • 7 min read
•
•
A new definition for MFAs is available but the vague nature of the guidelines is leading to a lack of standards that might prevent adoption.
October 2, 2023 • 1 min read
•
•
The publishers who attended DPS were focused on the potential upsides of applying the technology to their operations while guarding against the downsides.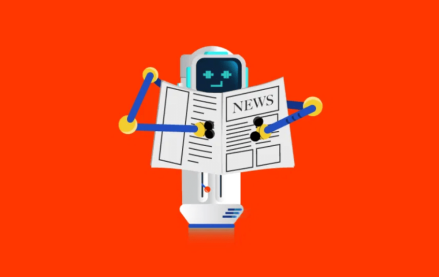 October 2, 2023 • 4 min read
•
•
Now that ChatGPT users can surf the internet for information, some publishers are reconsidering the weight of the issue.