Inside The New York Times building, there's always a hum. And it's not solely emanating from the multi-floor newsroom. It comes from the 28th floor, where Michael Zimbalist and his team of roughly a dozen staffers of the New York Times R&D Lab are sequestered from the rest of the The Gray Lady's reporters, executives and staff. The NYT R&D Lab has the vital task of looking around corners and finding the future of how news and information will be delivered and consumed. Zimbalist and his team wanted to be in the building with the rest of the company but also wanted a distinctive space that would make it clear that the R&D folks are not part of the normal operations.
The R&D Lab looks at what the intersection of news information, consumer behavior and technology will be like in the next three to five years. There are some out-of-the-box projects, like its Surface reader (a table-top news reader) and an in-progress database of New York Times content. The lab, up and running since 2006, would seem a curious luxury in an era of austerity in newsrooms, even at the Times. In fact, the company recently laid off 50 non-newsroom people. What's more, it's not as if the R&D unit hasn't had any breakout successes in its seven years of existence.  It has.  But, according to Zimbalist, the goal of R&D is to understand how news may be consumed in the future and to push new ideas inward (rather than product development).
"We expect over time a lot of the ideas will make their way into the products," said Zimbalist, vp of research & development operations at The New York Times. "I like to say we're making the concept cars for the news and information industry. And make them tangible."
One of those concept cars is the magic mirror that explores "how the relationship between information and the self is evolving and how media content from the New York Times and others might play a part." With voice command and motion-capture technology (using Microsoft's Kinect), personalized information is displayed on a mirror that shows how digital behaviors (connected from the cloud) can deliver news and information. It is undeniably cool.
The R&D Lab grew out of the idea that the company had to transform from a newspaper with a modern digital operation. Most importantly, the executive management of the company knew it was going to be a long and difficult road. A big mission of the lab, in fact, is developing internal tools.
"That meant retraining people, reinventing process," said Zimbalist, who joined the Times in 2005 after four and a half years running the Online Publishers Association. "It meant new kinds of systems, workflows. And as we work through that transformation, the world was going to change faster than we can change ourselves."
While Times execs insist the R&D Lab not be judged by the products it has produced, at some point, the unit will need to affect the company's bottom line. In 2010, it formed Ad Lab with the mission of finding new ways for NYT clients to connect with its audience. The Ad Lab is a place where the company shows advanced concepts that clients can actually buy, like Cascade and Ricochet.
"We go from talking about innovation broadly, and how we think the world is going to change and how we are preparing for this changing environment in our own world and then showing them the cutting edge, actual advertising products that we have today," Zimbalist said. "It's really made a nice transition and it really has become embedded into the sales process. We've done hundreds of tours to agencies and advertisers in the past year."
The R&D Lab had its first commercial product just last year, News.me, a personalized news reader that shows what your friends are reading and sharing. The NYT transferred the product to an incubator, betaworks, to bring it to market. It was the first product that the Times felt was strong enough to stand on its own.
"We looked at whether we should produce it, develop it, operate it and made a decision at that point in time, it was best suited to an entrepreneurial environment," Zimbalist said. We have a relationship with betaworks through our investment with betaworks. We worked out a deal where we essentially sold it to them, and they went and developed it. It's now got its own life. We learned in that instance how we might actually do a product launch and operate it, and that's what led to our most recent development, where we set up R&D Ventures."
The R&D Lab now hopes to be able to nurture its own breakout ideas. This year, the company launched R&D Ventures to sit alongside the R&D Labs and commercialize new product ideas coming out of the unit. The first commercial product to come out of Ventures was Ricochet, a social media targeting tool that lets advertisers place brand messages around New York Times Company (Boston.com, About.com, NYTimes.com) articles that hit on their brand attributes. Advertisers get special links to share the content, which is then surrounded by its ads when visitors arrive there. Early Ricochet partners include SAP and wine-and-spirits company Brown-Forman.
The NYT is not alone in having a digital media lab. Both The Wall Street Journal and The Washington Post boast them. The challenge for these type of efforts is figuring out the role for technology in an organization that, at its heart, is about storytelling and reporting, not engineering. The magic mirror is cool, but it's hard to believe the future of how people will interact with digital content will be born at the Times, not Google, Facebook or some Silicon Valley startup we don't know about yet. Zimbalist, however, sees progress.
"We think of it as that news and information are going to insinuate themselves into places and occasions that we can only begin now to imagine," Zimbalist said. "And the purpose of these explorations is to constantly remind people that we need to be tailoring our content and distribution to meet consumer needs and occasions."
https://digiday.com/?p=12325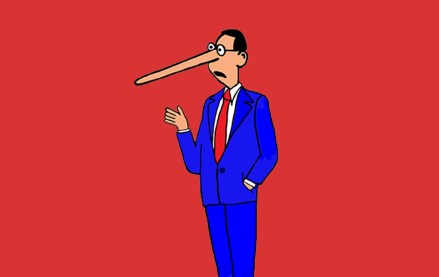 October 3, 2023 • 7 min read
•
•
A new definition for MFAs is available but the vague nature of the guidelines is leading to a lack of standards that might prevent adoption.
October 2, 2023 • 1 min read
•
•
The publishers who attended DPS were focused on the potential upsides of applying the technology to their operations while guarding against the downsides.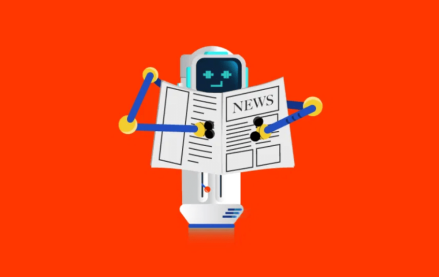 October 2, 2023 • 4 min read
•
•
Now that ChatGPT users can surf the internet for information, some publishers are reconsidering the weight of the issue.