This is the first article in a series on "The Mobile Publisher," a look at how publishers are tackling challenges in the shift to mobile, from design to content to monetization.
For publishers that have spent big money on mobile apps, the challenge now is not just getting people to download it but getting them to use it — and that's where the push notification comes in.
The New York Times in September created an 11-person team, some of which are shared, to focus on messaging and push alerts. It is led by Andrew Phelps, who was formerly the Times' iOS lead and now has the title of product director of messaging and push. Phelps, who oversees a lot of experiments in this area and works with news editors to push out alerts, sees 2016 as a big year for push.
"We used to be standing on a hill and shouting messages at people," he said. Now, by comparison, he said, "There's a growing number of users who only engage with us when we send a push."
Growing that number is a battle, though. People may spend most of their mobile screen time on apps, but the vast majority of that time is spent on just five apps. Meantime, publishers that haven't invested in mobile apps stand to be disaggregated by the big social platforms, said John Borthwick, CEO and co-founder of Betaworks, which builds and invests in products for the mobile Web including Digg. "The social platforms are doing a better job of integrating articles," he said, while publishers are "losing control of their ability to fully monetize their audience."
Here are some of the ways the Times is thinking anew about notifications.
Making pushes more personal
The push notification has great potential for personalization and, in this way, the Times is joining other publishers in thinking beyond the breaking-news alert to how it can customize notifications to people's interests. At the Times, personalization can take a couple of forms. One is customizing pushes to people based on reading history. If you read a lot of politics stories on the Times, for example, the Times can be reasonably sure its recent magazine profile of Donald Trump might appeal to you.
The Times is also testing pushes based on time of day and language. When President Obama renamed Alaska's Mount McKinley to Denali, the Times pushed the story only to people in relevant time zones. With a magazine cover story on two sets of Colombian twins, the Times sent a Spanish-language alert of a Spanish-language version of the story to people who had selected Spanish as their preferred language on their mobile. That group was far more likely to respond than those who got an English-language version, Phelps said.
Personalization has other applications. Now, desktop users can choose to get alerts when their favorite writer or columnist is published (it's in beta, so only available to a portion of desktop users); the Times plans to extend that feature to mobile devices as well. It's also interested in letting people dial up or down the number of alerts they get. It's sending out more of them — Phelps said he couldn't quantify the increase, but the volume is based on the news cycle, so it can be anywhere from zero to, in rare cases, five a day.
Push goes beyond breaking news
Once, the push notification sent only the top or breaking stories; that approach seems simplistic and dated now. The Times is well aware that when news breaks, people may see the same headline in multiple places. So along with customizing its pushes, it's trying to make them stand out by adopting the more informal writing style it created for the Apple Watch. "We're sort of treating push as a new form of storytelling," Phelps said.
Case in point: It recently pushed an alert to the upcoming Sunday magazine with the message, "Happy Sunday; your New York Times Magazine is ready." The Times is mindful of staying on brand, though; when it decided to have fun with Back to the Future Day with a joke message, it sent the notification to 26,000 users of its iPhone app rather than all 25 million devices that are registered to receive Times' breaking news notifications on iOS and Android. "We had people who loved it and people who hated it," he said. Ultimately, though, the opt-out rate from that push was a low two per 1,000, he said.
Measuring effectiveness
Speaking of opting out, the "tap-through" rate is a good indicator of whether a publisher's pushes are effective in getting people back to their apps. Phelps' team is just starting to track the rate at which people tap notifications to open one of its apps and read the rest of a story, and learning what a "good" rate is. With the imperative for publishers to figure out how to get people to come to its journalism (and often), the Times is also looking into how far down the path it can track people once they tap through.
The tap-through rate tells you only so much, though. A successful push can be a self-contained one. If people don't click through, it could mean the push didn't engage them — or that it performed its job. One way a publisher can do to evaluate pushes is to look for negative signs — did the user turn off notifications or uninstall the app. The Times is trying to answer this question by researching what people do when they get pushes — and, importantly, given the Times' heavily consumer-pay-based business model — if the push leads them to subscribe.
"That's an interesting conundrum because analytics might say they're unengaged," Phelps said. "For all we know, they're thrilled with it and treat the lock screen as an in-box."
Despite its focus on personalization, The Times is still sending out breaking-news alerts in aggregate. With a general news audience, it's harder to make everyone happy, and how many alerts are too many and whether to send alerts in the middle of the night are ongoing questions. That's where personalization comes in again: The Times says sometimes it only sends breaking-news alerts to people who would be more likely to find them valuable — so even if it's sending out more alerts, the chances are better that they're getting to the right people.
"We're definitely sending out more breaking-news alerts," Phelps said. "How much is too much is one of the questions we're wrestling with. And when it's OK to send in the middle of the night. We've gotten more comfortable because we trust users are engaging their do-not-disturb settings, but it's still something we hear about."
https://digiday.com/?p=144473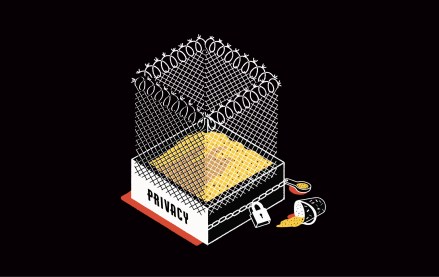 December 4, 2023 • 4 min read
FLEDGE stands for 'First Locally-Executed Decision over Groups Experiment' and makes ad auction decisions in the browser, rather than at ad server level.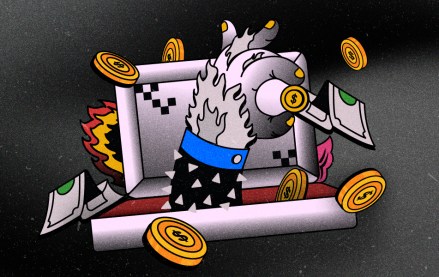 December 4, 2023 • 7 min read
A look at the genesis of ad tech, from the first online display ad in 1994 to the dotcom crash.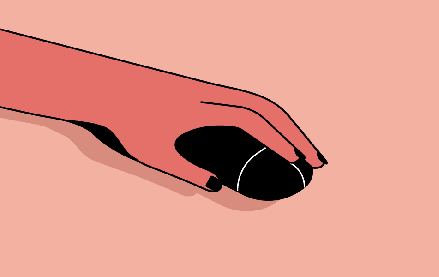 December 1, 2023 • 3 min read
People claim that the role of chief diversity officer is vanishing. However, AI is booming, and the CDO can help ensure responsible AI.