If you believe everything you read, social media is ready to take over the world. Facebook now has 600 million members, Twitter's valuation is at $8 billion. You'd think this would destroy old-school communication vehicles like email. You'd be wrong.
Look no further than the current belle of the ball, Groupon. Sure, it uses social media in its group-buying service, but the main driver of its business remains email. There are many other examples of strong digital businesses built off this backbone: Daily Candy, RueLaLa, Thrillist and Gilt. Maybe they don't have the sexiness of a badge like Foursquare, but what they have is mass…email mass. Only email has the proven ability to drive sales at meaningful, high-volume scale. It might be fashionable to declare email is dead; it's also dead wrong.
Social media is influencing people's buying behavior, no doubt, but its ability to generate sales demand is still suspect. For driving revenue today, it's little more than a niche play — and looks like it will remain that way for some time. Email, however, is generating very real impact at roughly 10-15 percent of 2012's $165 billion in ecommerce sales. That's about $25 billion at the top end, just in this sector. Ask a retailer like J. Crew what's more important to it, email or Twitter?
According to the Department of Commerce, 30 percent of consumers don't use the internet anywhere. It's by choice. Most don't want access and don't carry smartphones. That means 92 million people are offline and not using social media. Count them out of your Twitter and Facebook strategy. On the other hand, 70 percent of U.S. consumers do have an internet connection and are online at their computers, on their smartphone, or both. That means big numbers for email.
We hear constantly that Millennials aren't using email anymore, spending all their time on Facebook. The mistake is assuming the habits of a 17-year-old stay the same a decade later. If that were the case, there wouldn't be a red wine industry. People are getting more digitally sophisticated, but still less than 30 percent of the U.S. population has a smartphone.  The ones who have them in high numbers are who you'd expect, the 25-44 age group.
In today's real-time news world, email plays an important function, too. Think about what's going on in Japan, right now. CNN, The New York Times, Wall Street Journal, USA Today, all are highly-trafficked destinations. Even if you aggregated the daily visits of the top-10 content sites and made an assumption that people are donating through links, they still don't have the reach or ability to target previous emergency donors like the American Red Cross, CARE, Doctors without Borders, and so many others. Add on the email masses using Gmail, Yahoo, AOL, and the cable networks, and our country's ability to quickly reach the majority of the population is pretty staggering. That's how millions will get raised, not through $10 texts through smartphones.
When it comes to privacy and personal information, particularly related to finance and health, consumers don't trust new technology. Facebook and LinkedIn are segmenting and packaging personal information and there is a lot of angst around what they're doing with it.  We know Congress is likely to put additional privacy legislation in place to protect against the misuse of exactly this kind of information. For transactions between consumers and banks, with doctors and hospitals, even kid's schools and colleges, email is the trusted medium next to direct mail.  As the level of confidentiality goes up, the use of technology to communicate about its content goes down.
Moms are not going to use social media to talk about their kids or their struggle with paying their mortgage. They'll use it to bash the Board of Ed, but they're going to use email to intimate. It's trusted, and they can easily reach who they need to, in confidence…one-on-one, or one-to-many. Take BabyCenter. Just about every expecting mother subscribes to its "Your Pregnancy" weekly email. No tweeting or checking-in needed.
Social media is incredibly powerful and its ability to amass people around common interests is undeniable. As an instigator, we know its impact. Look no further than Tunisia, Egypt, Libya and Iran. Email, however, goes beyond social media's abilities despite its old-school technology and charm (don't you still love getting a personal email in your mailbox, though?). Like technologies before it, its use will evolve, too. But for reaching the most amount of people in the shortest amount of time, nothing is quite the workhorse like email.
A special message to your mother, thanking her for the loan to help you buy a house? You better believe that's a handwritten note, sent through the US postal system. Pictures of your kids or your cool snowboarding winter break snaps to your friends and family? Facebook works. But if you're sending them to your Dad at work, you better email it. Want to know if Subway has their three free cookie offer today? Your iPhone or Droid Groupon app is perfect to check it out on your way out to lunch. You have an important presentation that needs a final edit, and your boss wants to see it beforehand?
Email it.
Chris Paradysz is CEO of PM Digital, a digital marketing company based in New York.
https://digiday.com/?p=1107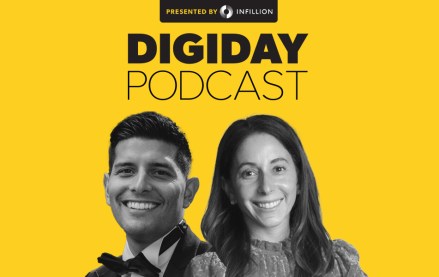 September 26, 2023 • 3 min read
In a live recording during the Digiday Publishing Summit, the news executives called for more nuanced conversations with advertisers around their brand safety concerns.
September 26, 2023 • 4 min read
After investing in one generative AI startup and suing another, the company will let customers create images on its website and an API.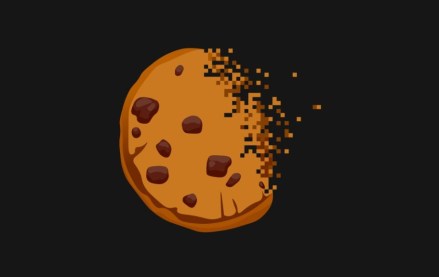 September 25, 2023 • 1 min read
During the Digiday Publishing Summit, execs from companies including Condé Nast, Dotdash Meredith and Thomson Reuters assessed the industry's readiness.