HuffPost's Lydia Polgreen on the risk the pivot to paid could create an 'unequal news ecosystem'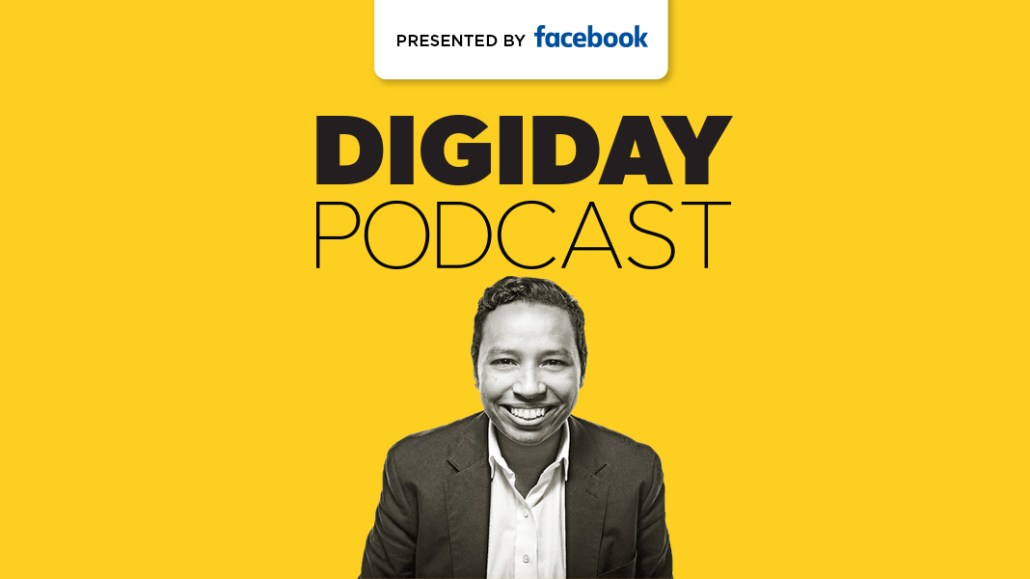 Subscribe: iTunes | Spotify | Google Play | Stitcher | Anchor
As many publishers zero in on consumer revenue strategies and hardened paywalls, HuffPost is taking a different tack.
"Look, I spent 15 years working at The New York Times, which is a fantastic news organization, and I'm thrilled to see them thriving with a subscription model that restricts access to their product," HuffPost editor-in-chief Lydia Polgreen said on this week's episode of the Digiday Podcast. "But I think what we're ending up with is a highly unequal news ecosystem in which the wealthiest, most educated, most spoiled-for-choice news consumer are the best served. I would be very worried about a world in which advertiser-supported, free-to-consumer news just went away. I think that would be a tragic loss."
Polgreen discussed the diminishing returns of news aggregation, alternative sources of revenue for HuffPost and why news publishers need to think beyond the Trump administration.
Here are a few highlights from the conversation, lightly edited for clarity.
Aggregation isn't the traffic-driver it used to be
"For a long time, the digital news business was really a metrics-driven business, in the sense that you would look at what's trending on Google and what's trending on social, and you'd write to those things. And a huge amount of what you'd do was aimed at scale, at getting lots and lots of people to come to your site and gaming the various ways in which you get audience in order to draw people so you could show them advertising. I think those games are over. We were first to search, very early on social and have ridden very early on mobile — but I think we've reached a point where everyone basically has access to the same set of tricks and tools. There's really not a lot of advantage to be gained. And also, these platforms have changed and they're listening to different signals. You have Google tweaking its algorithm to say 'we're gonna focus on original reporting, we're gonna put our thumb on the scale to the news organization that actually broke a piece of original reporting as opposed to someone who aggregated it.' That fundamentally changes the business model for a lot of publishers. So original journalism is now at the heart of what HuffPost does. We're no longer a site that is open to anyone who wants to blog about what's on their mind. Everything is an editorial product that has been through our editorial vetting process, written by staff or by qualified freelancers who are paid for their work."
'We're absolutely not part of the resistance'
"There's a certain contingent of our audience that thinks if we write a critical article about Joe Biden that we're somehow harming the chances of the Democrats to take back the White House, and my response to them is: 'It's not my job to help the Democrats take back the White House.' We're absolutely not part of the resistance. I think there's a lot of conversation about bias and who's left and who's right, and from my perspective, I think of HuffPost as being fundamentally aligned with the people rather than the powerful. And for me, that is very different from being left or right."
What happens in Washington…
"There's been a huge glut of news from Washington. But what's been interesting for us is that if we look at the proportion of news on our site that is tagged 'politics and hard news,' it's actually decreased over the last year. It used to be 73% and now it's only 58%."
Events and other alternate sources of revenue
"We're tapping into things that really weren't businesses that are businesses now. You take a little bit here, a little bit there, a big chunk of branded content, a big chunk of increased engagement which allows you to grow your video monetization, etc. And it all adds up. I mean, is it going to be a double-digit margin business, like the original content news business? It may never be again. But can you create a sustainable platform for quality journalism that serves an audience that needs it? Absolutely."
Even non-paying users are better than anonymous ones
"Simply getting people to become free members, logged-in members, brings them into our ecosystem and increases their lifetime value almost exponentially. We've seen growth over the past three months since we created this. Essentially they consume double the number of pages. They've gone from like 64 pages a month to 120 pages a month. When someone becomes a logged-in user, they just spend a lot more time with us."
Facebook won't save the news business
"I think it's really important that publishers not depend on handouts from platforms. We saw how that went with video. That didn't work out so well. I was at a Twitter event and Jack Dorsey said, 'Look, we don't want to start creating unsustainable lines of funding for journalism.' And I think there's something to that. Sure, you can get a few million bucks for a few years from Facebook, but ultimately, is that something you build your future on? I don't think so. At the same time, the broader regulatory landscape is shifting. I think there's a lot of concern on both sides of the aisle about the roles the platforms are playing. I also think the advertising industry is changing. Advertisers are skeptical about these platforms. They're looking for reasons to spend their money somewhere else."
https://digiday.com/?p=351449