Chad Mumm, svp of entertainment at Vox Media Studios, had his "oh shit" moment during the onset of the pandemic while he was on set to shoot the first episode of a three-year multi-show deal with Hulu. The set was built, the craft services table was set and Chrissy Teigen and David Chang were locked in and ready to go. Then, Tom Hanks was confirmed to have Covid-19, the NBA canceled its season and a realization set in that the show could not go on as originally planned.
Vox's studio was operating on a very finely tuned schedule this year having doubled production from last year. All 12 shows that were on the production calendar has been coordinated carefully against each other, Mumm said, and in one day, that schedule was blown to bits. "Everything went dark for us," he said.
Unlike other publishing companies, Vox's studio is a "full service production company from soup to nuts," he said, meaning that everything from ideation to production to editing is done by the studio, including accounting and legal.
But when coronavirus shut down nearly all of the company's planned productions, all areas of that integrated business were affected and Mumm said the team had to pivot fast in order to stay on track. "We're operating at 100%," he said.
In the latest episode of The New Normal, Mumm spoke about how his team made the transition to remote production and how they were able to create new programming within that isolation.
Adapting to remote production
The first step Mumm's team had to take was figuring out a remote post system for the shows that were going into post-production. These systems had to be approved by Netflix, Hulu and other distribution partners to have the security that would enable them to continue editing remotely.
The second step was figuring out how to update production for its new Quibi daily show about video gaming, "Speedrun," which was from Vox gaming brand Polygon. The set had been built for that show and was ready to begin shooting, but within a week, they moved that show into the host's living room in order to ensure that production could stay on track.
Despite a bunch of other shows needing to be put on hold, Mumm said his team was able to keep going and keep the teams working in order to produce both the shows that were able to remain in production and the new shows that came out of the pandemic.
"For every show or production that has been stopped, we've been able to replace it with something that we can do now and that has meant that a lot of things that would normally take two or three months to set up, we've compressed to two to three weeks," Mumm said.
At the start of the shutdown, Quibi asked for a topical daily show about the coronavirus called "Answered by Vox" and it was taken from ideation to being on air in four weeks. There are over 50 people now working on this show, who were hired from within other areas of the company and externally that weren't working on the show a month before it premiered.
One of Vox's first show success stories explained
"Explained" was one of the shows Mumm said his team pitched when they were going into Hollywood. From the beginning, the dream was to get the show picked up by Netflix, he said, which it ultimately was. This is because Netflix could provide an evergreen archive for the content that would not be seasonal or would get buried by other content as time went on.
From the beginning, Netflix viewed the show as an experiment, but ordered 20 episodes for the first season, he said. Recently, the show was renewed for a third season, but when the coronavirus hit, the team pivoted to do a miniseries called "Coronavirus Explained." While one episode of "Explained" could take upwards of 10 weeks to produce, Mumm said that they had to put together this series in two-and-a-half weeks, which was a challenging task.
Diversity on the screen and behind the scenes
Mumm said that there is a responsibility for Vox Media Studios to use platform, as well as the company's publishing products, in a way that reflects the entirety of its audience of tens of millions of people as a whole.
There were already projects in development from Vox that he said are focused on telling Black and minority stories, however, these projects are more essential now than ever before to help educate people. The Studio team has been also having more conversations with networks about creating specific content that would help to showcase these stories more prominently.
Opportunities with the New York magazine brands
New York Media's brands have had a long track record in Hollywood, according to Mumm, including "Hustlers," which was a New York story that got turned into a movie starring Jennifer Lopez.
Previously, those brands would predominantly license IP to other producers and studios, but now, production is all in-house and deals can happen at a faster pace. Within a month of Vox acquiring New York Media, for instance, his team set up a show at HBO based on a recurring series by The Cut called "Sex Diaries."
https://digiday.com/?p=369913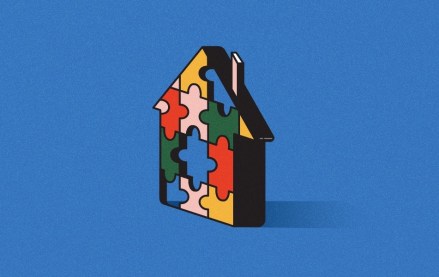 September 22, 2023 • 4 min read
Apartment Therapy's president Riva Syrop took the stage at the Digiday Publishing Summit to discuss the convergence of commerce and sponsorship revenue within its Small/Cool event.
September 22, 2023 • 4 min read
Media execs took stage at the Digiday Publishing Summit to discuss the growing importance of ROI in ad campaigns this year.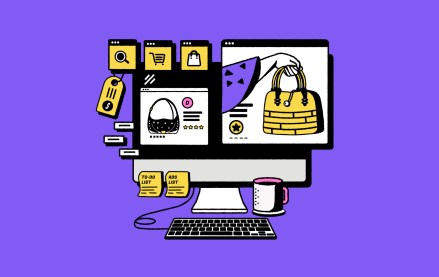 September 22, 2023 • 4 min read
CEO Satya Nadella said AI assistants will be as ubiquitous as PCs and will help users navigate across apps, operating systems and devices.