How the world's biggest media companies are faring through the crisis
May 13, 2020 • 13 min read
•
•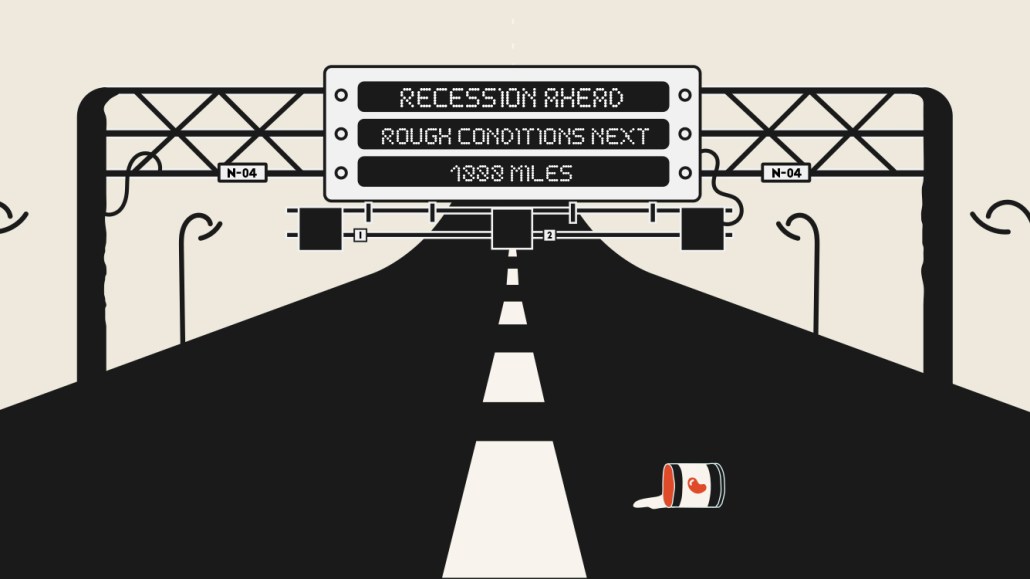 The media industry is mostly in dire straits, particularly those dependent on advertising revenue. A media company that hasn't rolled out pay cuts, furloughs and layoffs in this period is an exception to the norm.

Despite many publishers recording record traffic and viewing figures, the supply and demand economics of the ad market means ad prices have dropped and revenue has plunged.

Subscriptions have been a bright spot for some publishers, but there's a question as to how long a coronavirus bump will last. Meanwhile, other businesses have felt the impact of the cancelation of live events, particularly those who rely on sports for a vast sum of their income. Elsewhere, newsstand sales have obviously reduced.

Digiday has analyzed the public statements and quarterly earnings reports and calls from a number of the world's largest global media companies to assess how they're faring through this crisis.
Conglomerates
Bertelsmann – Ad-funded businesses down, services and education up
This giant German media conglomerate operates media brands including European TV and digital business RTL Group, the newly acquired Penguin Random House and magazine publisher Gruner + Jahr.

Bertelsmann's revenue declined by 2.7% to €4.1 billion ($4.5 billion) in the first quarter. The advertising funded businesses were "noticeably affected" by the crisis in the first quarter, while its music business BMG, its Arvato services business and its education business performed well.

Within RTL Group specifically, revenue was down 3.4%, having noted the cancelation of ad bookings at the beginning of March, as well as the postponement of productions. Paying subscribers to its streaming services — Videoland in the Netherlands and TV Now in Germany — were up 34% year-on-year to 1.5 million.

The company didn't provide financial guidance for 2020, but said it had secured a eight-year €750 million ($814 million) Eurobond and took other measures to increase the company's liquidity.

Comcast/NBCUniversal: Peacock push is coming
Comcast is a sprawling company and some aspects of its business are more shielded from the crisis than others. While its broadband division marked an uptick in signups, it can't open its theme parks, TV and film productions are on hold and NBCUniversal and its recently-purchased Sky TV business can't broadcast any live sports.

That's not to mention the collapse of the ad market. The company expects advertising revenue to be down significantly in the second quarter. NBCUniversal revenue was down 7% to $7.7 billion in the first quarter, which included a 22.5% decline in its filmed entertainment division. Broadcast TV revenue was up 8.8% in the period.

NBCUniversal began rolling out its new ad-supported Peacock streaming service in April to Comcast customers, earlier than initially planned. The national launch is set for July, but without many of the shows it had initially planned to offer, due to the production issues.

Disney: Theme parks and sports sting — but a bright spot in Disney +
The crisis has presented a massive challenge for the world's biggest entertainment company. Theme parks were forced to shut and productions and theater movie releases on hold. Ad revenue at its TV businesses was also affected — especially ESPN which couldn't air any live sports.

All in all, Disney said the crisis has depressed earnings by $1.4 billion in the three months to Mar. 28. Revenue rose 21% to $18 billion.

Disney accelerated the launch of its ad-free streaming service in several European countries in March, three months earlier than scheduled. Disney+ had 33.5 million subscribers at the end of the quarter, with Disney generating an average of $5.63 in monthly revenue per paid user. As of May 4., Disney+ had 54.5 million subscribers.

Disney CFO Christine McCarthy said Disney expects to see "a significant decline in ad sales," owing to declines in demand from sectors including travel, retail and automotive. "We will see it more at ESPN because of the lack of live sporting events than we will at the broadcast network," McCarthy said. Disneyland Shanghai did reopen, at 30% capacity on May. 11, with new physical distancing measures in place.

WarnerMedia (owned by AT&T): Feeling the March Madness hit
AT&T recently folded its Xandr advanced advertising unit into the bigger WarnerMedia business. The combined group will be led by WarnerMedia chief revenue officer Gerhard Zeiler.

WarnerMedia posted $7.4 billion in revenue in the first quarter, down 12% on the year-ago quarter. The company said this reflected lower ad revenue due to March Madness sports cancelations. Movie productions are also on hiatus over at Warner Bros.

Warner is set to launch HBO Max on May 27. AT&T withdrew its financial guidance, owing to the uncertainty surrounding the ongoing crisis.

Publishers
News Corp: Subscription strength but a huge drop in ad revenue
News Corp's brands include Dow Jones, which owns The Wall Street Journal; New York Post; The Times and The Sun in the U.K.; a number of newspapers and TV channels in Australia; plus the HarperCollins book publishing business.

Revenue declined 7.8% to $2.27 billion in the three months to Mar. 31, which it said was due to a number of factors including negative currency movements, a decline in revenue in its Australian pay-TV business Foxtel and weakness in its ad business, including a $14 million estimated impact from the coronavirus crisis.

Circulation and subscription revenue grew 1%. The Wall Street Journal reported a subscriber bump, reaching a record 3 million overall. 2.2 million of those are digital only. In April, Dow Jones' ad revenue declined 20% from the prior year, while ad revenue at News Corp Australia and News UK fell by more than 45%, which included the negative currency impact.

Layoffs have affected hundreds of its employees in the U.S. and Australia. Executives including Thompson and executive chairman Rupert Murdoch are forgoing their cash bonuses for the year.

The New York Times: An advertising slump but an emphasis on subscriptions
NYT Chief Executive Mark Thompson said on the company's first-quarter earnings call that its increased emphasis on subscription revenue, its moves to reduce its reliance on advertising revenue and its "fortress balance sheet" put it in a better position than others to "not just to successfully ride out this storm but to thrive in a post-coronavirus world."

Still, Thompson said, facing pressure due to lower ad revenue, the company intends to roll out a cost-cutting plan that "will likely lead to some job losses in the coming months."

NYT recorded its biggest quarterly increase in new digital-only subscriptions — up 587,000 in the first quarter — helping subscription revenue increase 5.4% to $285.4 million. Ad revenue, however, fell 15% to $106.1 million. Thompson said ad revenue will likely fall somewhere between 50% and 55% in the second quarter. NYT's "other revenues" segment is forecast to fall around 10%, as licensing revenue from Facebook News is expected to be "more than offset" by lower revenue from its live events and its TV series "The Weekly," which airs on FX and Hulu.

TV and Cable

Discovery: 'We are the new sports'
Discovery CEO David Zaslav declared on his company's first-quarter earnings call, "Our channels are the new sports — the numbers are huge" around its lifestyle channels like HGTV, Food Network and DIY. Not only that, but Discovery is saving money productions through the pandemic as they film shows from home.

Still, the pandemic is nowhere near a good news story for Discovery. Total revenue declined 1£ in the first quarter to $2.68 billion. The company warned advertising revenue could decrease significantly in 2020. Distribution revenue was up 2% in the first quarter to $708 million.

The postponement of live sports will also have an impact, though Zaslav said on the earnings call that "90% of our [sports rights] deals have either force majeure provisions or provisions that specifically relate to us not paying for content that we don't get." Discovery is reportedly looking to terminate its contract with the German Football League, the Bundesliga, according to German newspaper Frankfurter Allgemeine Zeitung.
Fox: News gains but sporting lows
Fox had a good quarter (its fiscal third) in the three months to Mar. 31. Revenue rose 25%, helped along by its broadcast of the Super Bowl in February, an increase in political advertising and growth in affiliate revenue — despite a 5% reduction in pay-TV subscribers.

Then came the coronavirus crisis. Sports events have been postponed and the production of entertainment shows slated for the fall have been suspended.
Fox News ended the quarter with the largest audience in its history, according to the company. Fox also said around 80% of people who sign up to the Fox Nation streaming service from Fox News go on to become paying subscribers. Fox News has drawn advertisers in sectors like technology and telecommunications looking to transition their sports buys into news content. 

Next quarter's advertising revenues within its local TV station business are still pacing down around 50% from last year, executives said on the earnings call. Most of Fox's sports ad revenue is collected in the fall, when the football season revs into gear. Fox canceled its advertising upfront, which would have taken place this month.
ViacomCBS: More streaming on the way
ViacomCBS posted a 6% fall in revenue to $6.67 billion in its first quarter. Of that, advertising revenue marked a 19% drop — though it was against an unfair comparison versus last year when it aired the Super Bowl (which was on Fox this year) and the NCAA basketball tournament, which this year was canceled. A bigger hit is expected in the current quarter, though the company didn't provide guidance.

Still, ratings and streaming are on the up. The company grew its domestic and digital revenue to by 51% to $471 million and had 13.5 million streaming subscribers at the end of the quarter.

CEO Bob Bakish said on the earnings call that the company plans to build on its SVOD service CBS All Access — which marked record sign ups and consumption in the quarter — and launch "a broad pay streaming product in multiple markets" beyond the U.S. "over the next 12 months." The company also announced a new distribution deal with YouTube TV, which will carry 14 ViacomCBS channels

Digital Giants
Alphabet/Google: Better than expected and in a good position
Alphabet's first-quarter revenue stood at $41.2 billion, up 13% on the year-ago period (that figure also includes Google Cloud Revenue and its "Other Bets" segment.)

The company said Google ended March with a mid-teens percentage decline in revenue, compared with last year; YouTube's March revenue "decelerated to a year-on-year growth rate in the high single digits," according to CFO Ruth Porat; Google Network revenue in March declined "in the low double digits," Porat said.

Alphabet's shares rallied after the earnings call. "2QTD sigh of relief," wrote J.P.Morgan analyst Doug Anmuth in a research note, referring to the earnings.

Google launched a "Journalism Emergency Relief Fund" early into the crisis and said it would waive Google Ad Manager ad serving fees for news publishers for five months.

Baidu: One to watch closely for signs of a recovery
Chinese advertising giant Baidu provided the first warning that the coronavirus situation was set to hit media companies hard.

The company said back in February that the coronavirus crisis would lead to a revenue drop of between 5% and 13% owing to advertiser pullback amid the coronavirus crisis but warned in its fourth-quarter earnings update that "business visibility is very limited"

In April, the company said it had suspended updating content on certain newsfeed channels within its Baidu App following a directive from government regulators, which may have an impact on marketing services revenue on the suspended channels.

Baidu is due to give its next quarterly revenue update on May 18. Worth taking a look to see whether there has been any recovery in its ads business.

Amazon: Winning with direct-response, e-commerce ads
Amazon's revenue soared in the first quarter as consumers quickly shifted to shopping online. But conversely, while revenue rose 26%, profit dropped 29% from the year-ago quarter. Costs rose as the company raced to fulfill the surge in orders.

Amazon's "other" category in its financial statements — the bulk of which reflects its advertising business — grew revenue by 40% to $3.9 billion in the first quarter.

Investor relations director Dave Fildes said on the earnings call that its advertising growth rate "has stayed consistent with last quarter," though in March there was a pullback from some advertisers, which placed downward pressure on pricing. Still, most of Amazon's advertising is directly related to its ecommerce sales, "so even as people are cutting back … on advertising or their costs, I think this will be one area that proves its value," Fildes said.

Amazon said it expects to record an operating loss of $1.5 billion or profit of $1.5 billion in the second quarter. The company reported $3.1 billion in operating income in the second quarter of 2019.

Facebook: Weathering the storm well
Facebook booked $17.4 billion in ad revenue in the first quarter, up 17% year-over-year. The company said ad revenue was "approximately flat" in the first three weeks of April.

Travel and automotive were the company's weakest verticals during the first three weeks of March, while Facebook saw "relative strength" in advertiser verticals including gaming, technology and e-commerce. Facebook said the pullback was relatively comparable among large advertises and its small advertiser base.

"FB is weathering the 2020 storm better than peers," wrote Barclay's Ross Sandler in his Facebook earnings note.

Facebook has pledged $25 million in grants and $75 million in "additional marketing spend" to help ailing news businesses.

Snapchat: A surge in usage and direct-response advertisers
The broad advertiser pullback hasn't affected Snap as badly as other media owners. Why? Snap benefited from a jump in users in the third-quarter as people flocked to play with its animated Lenses and keep in touch with loved ones they'd been kept apart from during lockdowns. Daily active users grew 20% to 229 million and the company said "communication with friends" increased by over 30% in the last week of March compared to the last week of January.

Direct-response advertising now accounts for more than half of the company's revenue and the Snap has lots of clients in sectors like gaming, e-commerce and consumer packaged goods, which have continued spending throughout the crisis. Revenue in Snap's first quarter rose 44% to $462.5 million.

Still, given the uncertainty around coronavirus, the company said it couldn't provide second-quarter guidance.

Twitter: Ad tech issues
As tends to happen during major news events, Twitter's user growth jumped in the March quarter as people raced to check the latest coronavirus-related news updates.

But despite a 9% uptick in daily users (to 166 million,) revenue only rose 2.6% in the first quarter to $807.6 million and the company posted an $8.4 million loss.

Many of its advertisers are in the entertainment business, or build their activity around live sports, which are clearly currently on pause. Relative to its competitors, Twitter doesn't have as big of a direct-response advertising business. The company said it's working to improve its mobile application promotion products. It's also rebuilding its ad server, which should be ready by the end of the second quarter. The company didn't provide a second-quarter revenue or profit forecast.
https://digiday.com/?p=366990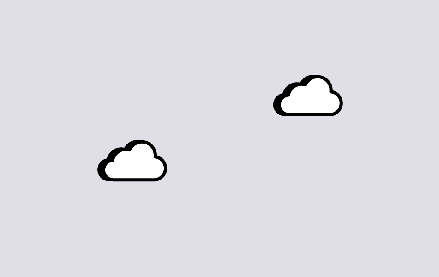 November 29, 2023 • 6 min read
Reducing carbon emissions from the digital ad ecosystem is an important priority, but various players are skeptical that much can — and is — being done to practice sustainability.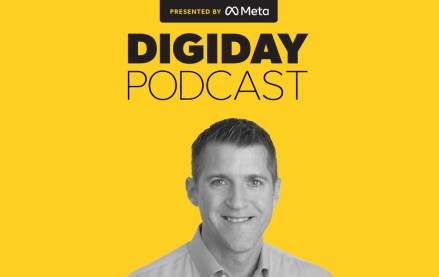 November 28, 2023 • 4 min read
Google's vp of global ads is confident that cookies will be gone from Chrome by the end of next year, despite all the challenges currently facing the ad market.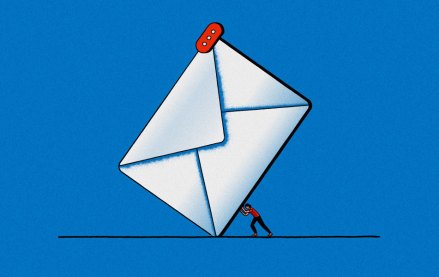 November 28, 2023 • 6 min read
Some email newsletter platforms' click-through rates are actually click-to-open rates, which are measured against the number of emails opened rather than the emails sent. But buyers seem to prefer it that way.