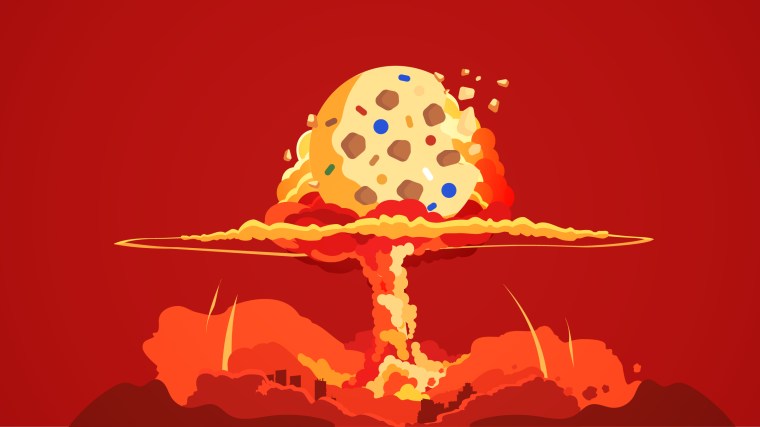 May 13, 2020 • 5 min read
The Washington Post is planning what comes after the third-party cookie — and looking at the demise of the digital tracking workhorse as an opportunity. For publishers, the impending death of the cookie is an opportunity to reset, and the time to plan alternatives, define audiences and get a content strategy in order is now.
"I don't think there are many who believe that the way that things work today are ideal," said Jarrod Dicker, vp of commercial at The Washington Post. Third-party cookies "are not ideal for users, they're not ideal for consumer experiences, there's fraud, there's inability to attribute and track."
Dicker said that for publishers, this is an opportunity to start from scratch and build a new digital advertising and media ecosystem where privacy is core, versus trying to fix the current systems and make them privacy compliant.
"I don't think that we can continue to work within the foundations," he said. "Everything that is done iteratively right now will have to be fixed later on" as more governments add privacy regulations and mandates.
During the latest edition of Digiday+ Talks, where industry experts lead practical tutorials on specific topics, Dicker talked about the strategies that publishers need to prepare for the end of the third-party cookie.
01
What We Learned
Defining the audience without third-party cookies
Without third-party cookies, first-party data becomes more important but it is not a flawless replacement. There are steps that need to be taken to ensure that the audience is protected and participating in that first-party data exchange.
"It's very easy for us to say that first party data is the future, let's focus on it," Dicker said. "But unless you have a true value exchange for consumers of your site and product to really be giving data, then it isn't worth it or valuable for them and the first-party data remains stagnant."
One of the most valuable aspects of third-party cookies is being able to understand users' journeys throughout the web and being able to deliver personalized experiences to them, which is not going to be the case again. The browsers are now the mediators in this situation, according to Dicker, so each browser will have different rules.
Publishers must give users ways to take control of their data. The spirit of this entire process is bringing transparency to the data collection process and gives users their privacy. In order for them to be willing to share their data with you, they need to feel like they can shut off that tap on their own terms and know what they're getting in return for giving you their data.
At the Washington Post, Dicker said that his team is looking at this situation as a chance to press the reset button. This is an opportunity to start fresh to show the value of different digital currencies, he said, especially in the publisher ecosystem where there has been significant dominance of Google and Facebook's ad economy. Now, publishers have the ability to prove that the data collection from their own platforms are just as valuable.
Content is the new currency
This new digital advertising environment has many stakeholders thinking that time and attention are the new currencies for advertising on the web. Dicker, however, said that many studies have disproved that more time spent on an ad or page means more attention was paid towards it. Because of this, Dicker said that content is becoming the next currency as the third-party cookie depreciates.
Content is not just about supply any more. Before, publishers used behavioral targeting and third-party cookies to target users across a content supply chain. Now content is the tool. "Without a cookie, content becomes more than supply," Dicker said.
One way to think about that is through contextual consumption, he said. The next step of making content the next currency is to take behavioral targets and understand users' consumption journeys and their session-based journeys in order to start creating models to prove that those work.
Being content companies, publishers are given the opportunity to follow a user's journey and then build lookalike models around them. Then, if an anonymous user comes to the site from one referrer, regardless of the browser, and clicks on one piece of content, the publisher can determine interests and can share with brands, who are then able to place an ad with 90% certainty that it will be engaged with, he said.
The privacy conversations within World Wide Web Consortium
The Post officially joined the World Wide Web Consortium (W3C) two weeks ago, but there aren't that many publishers that have officially subscribed to it, as of now. "It is important to see if your company can take part because there are a lot of conversations going on right now around privacy on the browser level and how it will impact your company," Dicker said.
Dicker said that the Washington Post is constantly assigning different people within the organization into various roles within the W3C's groups so that the publisher stays active and participates. "I can't encourage enough large institutions, especially publishers, to participate. It's meaningful, your voice is heard and it's where these conversations are happening right now," he said.  
Some really active groups within the W3C for publishers are the  Privacy Interest Group (PING) and the PrivacyCommunity Group, which are aimed at improving privacy on the web.
IWABG is the most popular and active group for publishers and advertisers as it focuses on how to manage the relationship between publishers, consumers and advertisers, Dicker said.
Payments, WebAppSec (web application security) and Authentication are three other groups that are not as popular but are very important to pay attention to, according to Dicker. For publishers and companies with an e-commerce operation, understanding the attribution of sales and how to streamline payments will be very crucial. Publishers should also make sure that secure cross-site communication stays intact and figure out how authentication of users should work in this post-third-party cookie world. 
02
See the Video
03
See the Slides
https://digiday.com/?p=366952