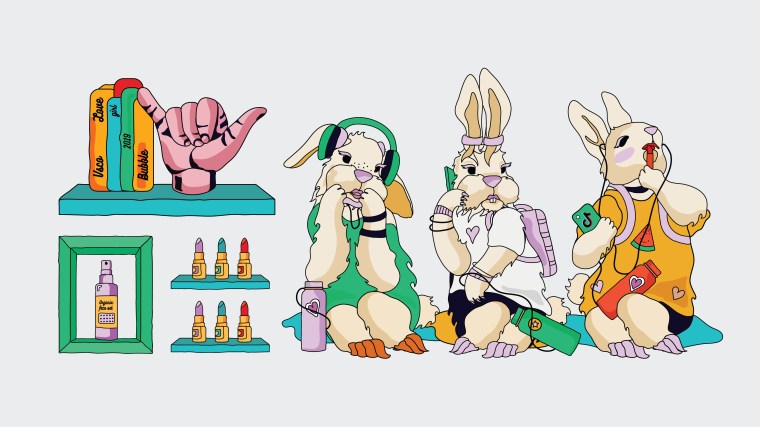 July 15, 2020 • 5 min read
•
•
Overtime president Zack Weiner considers the digital sports video media company to be a challenger brand to the legacy sports publishers like ESPN.
Most sports media companies are very dependent on rights, but the new generation of fans is not as interested in following sports the way that their parents did, said Weiner. Overtime does not try to serve as the catchall for sports updates and scores. In fact, the brand only covers men's and women's basketball, football and soccer, in addition to gaming and lifestyle, he said.
"Ultimately what we're trying to do is create content that this generation loves. We often say, if a large media company would do this, let's not do it," said Weiner. "The groundwork is set for us just by the consumption patterns of Gen Z."
The media company started mostly as an Instagram account of short clips of high school athletes on social media and has since begun creating original episodic series, an esports team and a line of branded apparel.
Most of its audience comes from its accounts on TikTok ( 11.4 million followers), Instagram (3.9 million followers) and and YouTube (1.8 million). Overtime boasts an audience of 35 million, 88% of which are 35 or younger, according to Weiner. (He did not specify whether that was unduplicated.)
Weiner said Overtime focuses on making sure its content is approachable and in the voice of a friend — and approach similar to that taken by Bleacher Report's House of Highlights brand.
Within the 90-person staff, Weiner said that about 15 people are involved with Overtime's social posting and engagement. Five people are dedicated to interacting with Overtime's community.
In the latest Digiday+ Talk, exclusively for Digiday+ members, Weiner shares why Gen Z is a blanket term, how Overtime sells brands on this audience and how else its monetized the consumer base.
Going where Gen Zers go
Overtime does not try to get its audience to type "www.overtime.tv" into their search bar. Instead, Weiner said the brand gets the bulk of its audience on its social media channels. And not only does being social-first make sense in the context of growing its audience, but it also makes sense from a bottom line perspective.
Don't try to change their consumption pattern. "I don't think in the history of the company we've ever tried to drive someone to a website and when you look at a lot of digital media companies, that's why we've seen a lot of them fail and struggle, said Weiner. While publishers can leverage a slightly higher CPM on the website, "ultimately the natural consumption pattern of a Gen Zer is not to go to a website," he said.
The economics of social-first are particularly good. Overtime does not pay for views, said Weiner. Not only that, but the media company's advertisers will sponsor branded content campaigns across several platforms that he said do not require a revenue share with the platforms themselves. Weiner said that a branded campaign on TikTok brings in upwards of $100,000 to $200,000.
Monetizing a Gen Z audience
There are a couple successful routes that Weiner said publishers can take to monetizing a Gen Z audience: commerce and memberships. However, he said there is a wrong route to take: a content subscription.
"People in this demo don't want to pay for content and if they do want to pay for content, it's going to be Netflix," he said.
Commerce, which takes form as Overtime's own line of apparel, is a seven-figure business for Overtime, Weiner said. There is the added crossover opportunity from the brand partnerships side of the business as well by doing limited edition branded merchandise collaborations. Overtime has tested this so far with a line of branded sneakers and Weiner said he sees this as even more of an opportunity going forward.
Memberships, unlike subscriptions, can work because they are not content-based, but community-based. While Overtime has not yet implemented this model within its own business, Weiner said that membership can come in the form of event invites or one-to-one texts from editors and talent. "It's about making someone feel like they are a part of something and being a VIP, " which is a trait that Weiner said is particularly important to Gen Z, especially during shelter in place.
Pitching brands on Gen Z
When speaking with advertisers about the value of this group, Weiner said that a significant selling point is getting brands to recognize that Gen Z already has really high purchasing power (estimated to have $43 billion in direct buying power, according to Weiner).
"It's not just the buying power that they have now, but it's the buying power that they'll have in the future," said Weiner. He added that most people create their brand loyalties when they are 18-years-old.
Get into the ecosystem. Weiner said that when he's talking to advertisers, he tells them while it's easier to appeal to a 50-year-old sports fan through live linear television, reaching people under 30 through that medium is not as effective. "It's not that they're never watching live sports, but if they are, they are on their phones" too, he said.
Show the emotional attachment to brands. Brands want to be adjacent to other powerful brands, said Weiner, so highlighting the engagement and the rabid connections that the audience has to your brand will be the biggest selling point, he said.
Emphasize organic views and engagement that you get. Being primarily on social media and not paying for views enables Overtime to prove to brands that their content is appealing to audiences, branded or not. Moreover, its harder to falsify engagement, so Weiner said that a large part of their strategy involves connecting with fans on a one-to-one basis, which will stimulate even more engagement from the audience.
[s3mm type="video" s3bucket="digidaysite-media-bucket" files="plustalk-digiday-200714.mp4″ /]
https://digiday.com/?p=372777