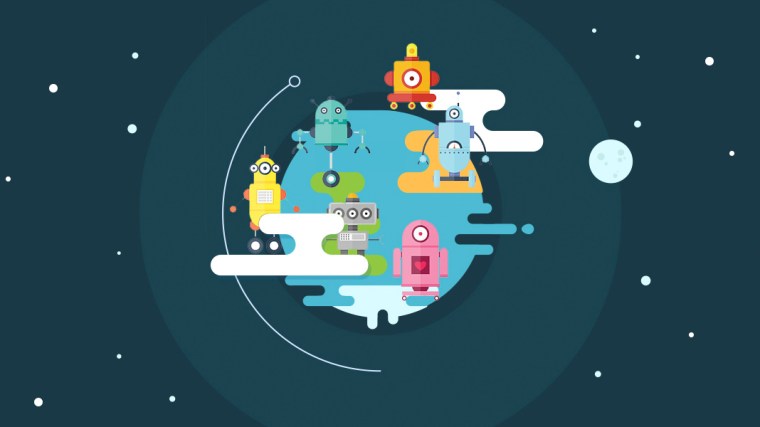 June 24, 2020 • 5 min read
•
•
Programmatic advertising has been taking a lot of hits and faced serious changes since the start of the year.
On top of a switch from the dominate use of third-party cookie data to first-party data, the coronavirus has driven CPMs down for publishers across the board as marketers sharply pull back on their advertising spend.
However, there seems to be some light at the end of the tunnel as publishers begin to take action and change up their programmatic strategies. For example, Meredith's CPMs in June are up 60% from what they were in April, and up 20% from what they were in early March, said Nicole Lesko, svp of data, ad platforms & monetization.
"We're seeing the impacts of the changes that we've made during the lowest of lows and we've emerged from it stronger than when we went in," she said.
And according to Chip Schenck, svp of data and programmatic solutions at Meredith, there are two approaches to programmatic business that publishers can take: yield-based or preference-based (also known as client opportunity). Meredith has a hybrid of the two, he said.
"A lot of publishers will strive to achieve some sort of balance in order to achieve a hybrid. But to run a real hybrid business, you have to make some fairly serious business decisions that most people in our business think are crazy," Schenck said. Meredith's big move, for example, was putting programmatic, and its private marketplaces in particular, above direct sold advertising, he said.
Once a publisher decides how they primarily use programmatic in their business, he said they have to figure out whether or not they want to be a leader and swim against the tide or if you want to be a follower and act along with the trends in the marketplace.
During the pandemic, Meredith needed to adapt its strategy, including how to figure out how to respond to client demands for more flexibility. In the latest edition of the Digiday+ Talks, Lesko and Schenck talk about how they've worked with their clients and their teams to keep programmatic advertising a strong revenue driver for the company.
See the video and the slides below.
Taking the opportunity to improve inventory
Lesko said that when CPMs fell for programmatic, it was a simple supply and demand issue. "The footprint went up as page views skyrocketed," she said. But instead of trying to juice the most money out of the page views that the company's 26 major websites were capturing, her team focused on creating a quality footprint.
"This might have reduced the size of the footprint, but it brought the quality back. Took that to market to show that we're performing well despite what's going on," she said.
Premium pricing
Meredith's private marketplaces (Index and Google) are priced the same, according to Schenck, but the number of partners allowed on the platform are limited. This leads to price competitiveness in the Index auction, he said, because there is less density.
When clients on the Google auction realize that the Index auction can sometimes be lower, Schenck said that he tells them they are already paying the real price in Google, but Index has a discount.
Either way, as clients tighten purse strings on their marketing, they want a better understanding of how to spend their money wisely. Schenck said that his team has begun pushing their bid guidance more regularly in conversations with clients, even though it's a service that has been offered for years.
"In reality, bid guidance only works if the client wants to listen," he said. "Clients are more readily accepting to have that conversation now."
Dealing with ridiculous client asks
"We had some ridiculous asks," said Schenck, but they were able to dig into those asks to figure out which ones were trying to take advantage of the situation or if they were asks that were truly valid.
He said his team realized that "clients weren't really trying to negotiate terms from a price standpoint, but they wanted more flexibility" because they are also worried about not being paid by brands or campaigns being pulled last minute.
From there, he said his team focused on finding a balance between what the clients said they needed without hurting Meredith. "The asks are multiple and not always focused on price," he said.
"The biggest piece is the relationship. Programmatic is not automatic. There is a human element here," said Schenck. Don't "be afraid to talk about what is good for us and what is good for them because at the end of the day, if we're not here, that's another lost opportunity for clients to engage with consumers."
For the requests that are likely going to hurt the company if it enacts them, Schenck recommended finding a compromise. If the goal is more price flexibility, he said there are ways to build new tools and products that will satisfy those needs without compromising your pricing model or decreasing content value.
For example, Schenck said there is a move towards CPA and performance-based measurement. For clients looking to have more price flexibility, he said there is always the option to build a separate private auction that's content mix is more performance-based and can offer that flexibility in price that other auctions might not offer.
Flexibility and the future
A big question that both publishers and marketers will have coming out of the coronavirus crisis is whether or not the flexibility publishers are awarding now will be a long-term market factor.
From a pricing standpoint, there are certain things that Schenck said his team will have to revert back to. But there are other lessons coming out of this that he expects will stick around, such as how to differentiate from a brand building ad unit to a performance ad unit.
For example, he said that because more clients are focused on maximizing their return on ad spend now and they are leveraging the power of their DSPs, his team can see which campaigns are truly performing differently. This is compared to the traditional "spray and pray" tactic on programmatic where the client doesn't get overly specific about the outcome they're hoping for.
"We will have advertisers still making unreasonable asks, but we have to net down to whether or not they are simply taking advantage or if there are significant net changes to their business model," Schenck said.
[s3mm type="video" s3bucket="digidaysite-media-bucket" files="6-23 Digiday Plus Talk.mp4″ /]
https://digiday.com/?p=370871