Back in 2002, fashion guru Marc Ecko saw an opportunity to branch into publishing. His brainchild was Complex Magazine, the double-sided lifestyle publication aimed at young males (16-29). The idea was to blur the lines between content and commerce, product and culture.
But in 2006, following a path well worn by many startups, it took a pivot; it decided that the print world couldn't be the linchpin for moving forward in the digital age, not for a publisher trying to reach a young hipster demographic.
"In 2006, I said, 'I can't go into Coca-Cola or AT&T and say we're a top brand, but we don't have a digital presence,'" said Complex Media CEO Rich Antoniello. After three-and-a-half years, the magazine turned a profit, and Antoniello asked for $2 million to let him march into digital. Ecko still serves on the board but has relinquished day-to-day control of the company.
Now, Complex is focused on its digital future and less on its print roots, although it still publishes a magazine six times a year. "At this point (the magazine is a) very small piece; less than 5 percent of our revenues come from print," Antoniello said.
Back in 2006, publishers were focused on reach. No one had exclusive publisher relationships, and they were all incorporating linking strategies, traffic shares and even representing the same assets. There was no transparency between publisher and buyer, no exclusivity, and the buy side had no confidence where ads were being consumed. They were just concerned about being cheap.
Online publishers also weren't focusing on the quality of content. Print magazines were vertical by nature, and Antoniello found that in digital, they were exceptionally close-minded about embracing the Web given its fragmentation and segmentation of topics and content. They wanted to be closed portals and be one-stop places for their audiences (so unrealistic). Esquire, for example, tried to be everything to every male possible instead of having one audience. "They wanted to be Yahoo Men," said Antoniello.
"We can do the best of both worlds and eliminate all the problems," Antoniello said. "We wanted to take Complex, the cool brand in the marketplace, and bundle up vertical, nontraditional small publishers that have custom followers that are consistent with brands in the magazine — sneaker, music, style, video gaming. No one was covering that, no one was covering sneaker online."
Complex went the ad network route. It's one of several publishers that have tried, with varying degrees of success. Complex Media Network launched in 2007, raising $12 million through Austin Ventures and Accel Partners. It locked up sites like nicekicks.com and unabashedlyprep.com to two- and four-year contracts that were 100 percent exclusive, where it would create and distribute content. That was a way to differentiate at a time when ad networks were focused on reach and often selling the same inventory.
"We're more of a collective of sites that are as close to owned and operated as possible," said Antoniello. "Instead of having a philosophy of, here are some sites your ad might appear on, we're able to say, here's where they will be and with this audience: this is exactly where your ads will run."
According to ComScore, the Complex Media Network, which has 105 sites, got 12 million uniques in March 2012, up from 8 million in March 2011. (Complex.com, the flagship site, got 1.6 million uniques in March 2012). Its audience isn't large when you compare it to the monster ad networks like Specific Media, but it offers brands quality and audience composition.
"We talk about authenticity quite a bit," said Elizabeth Firth, partner of portfolio management at Universal McCann. "It's crucial to the Millennial audience. Complex does a good job wrapping content that's great and impactful from an advertiser standpoint."
Across the Complex Media Network, CPMs run between $13 and $17 on standard display depending on the category. It can go up from there if there's custom content, like video. Antoniello says it has high CPMs because of its unique content. He explained that the company vets all of its publisher partners upon recruitment, so no linking strategies.
"We are a real business that owns a conversation," said Antoniello. "We monetize that business and continue to grow all aspects of it. We execute on audience development, monetization, content production — you have to do all those things really well to be a great business. You have to be true to who you are, know and understand your consumer and respect the buy side."
This has worked in getting top brands — Coors, AT&T, Ford, McDonald's, Nike, Adidas, Apple — to advertise within the collective. According to Antoniello, these are all $1 million and up deals. It has a 25-person sales force with a marketing team of 25 to support the sales team. Antoniello reports it has about 200 active campaigns. The company appears to have found the balance between reach and quality.
"If you're reaching some of these niche audiences, who have unique passion points, it's difficult because on the planning side, you need to go to small sites," Firth said. "Complex does the heavy lifting for us with aggregated data through the network. They help build that content and build platform for distribution."
https://digiday.com/?p=11730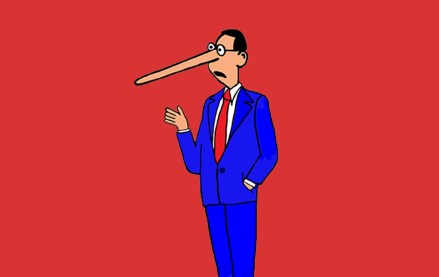 October 3, 2023 • 7 min read
•
•
A new definition for MFAs is available but the vague nature of the guidelines is leading to a lack of standards that might prevent adoption.
October 2, 2023 • 1 min read
•
•
The publishers who attended DPS were focused on the potential upsides of applying the technology to their operations while guarding against the downsides.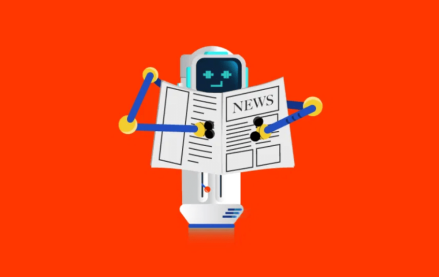 October 2, 2023 • 4 min read
•
•
Now that ChatGPT users can surf the internet for information, some publishers are reconsidering the weight of the issue.