In a new feature, we're inviting a member of the digital media community to assess Digiday's coverage in the week and weigh in with reactions to it. This week Troy Young, president of Say Media, offers his take on some of last week's top stories. Follow him on Twitter at @troyyoung. If you're interested in contributing to this, please contact me. — Brian Morrissey
Attribution Isn't What's Holding Brands Back
"I'll leave you with these words from Tupac Shakur: 'You can spend minutes, hours, days, weeks or even months over-analyzing a situation; trying to put the pieces together, justifying what could've, would've happened … or you can just leave the pieces on the floor and move the fuck on.'"
TY: We've heard the rant a million times, but Tom Cunniff writes with perspective, clarity and personality. Make him a columnist.
Mobile Banner Pioneer Changes His Tune
"There's a movement out there right now to put users in control," he said. "Advertising today is all in some way incentivized. People aren't watching TV for the ads; they're watching for the content but understand that the former supports the latter. What we want to do is create a more explicit value exchange in the mobile environment."
TY: I think it is dangerous to think of the marketing/consumer relationship as rats in a cage, with consumers hitting the dispenser for the next pellet. You hope that great, well-targeted, cultural marketing content can get consumers to participate willingly. Brands need to be more interesting.
The Pinterest Brand Bubble
"A lot of brands are running too quickly to Pinterest," said John Bell, global managing director at Social@Ogilvy. "I think there is good reason for some brands to be there, but I think many are jumping on indiscriminately."
TY: I think Pintrest, Tumblr, and to some extent Instagram and Path, are filling an interesting human need for visual curation and image-based browsing. Most blogs don't do this very well. Twitter and Facebook feeds are text-based. I would argue magazines did this very well in the past. Brands are going to want to find a place in the "image feed." It supports a low friction, engagement and merchandising requirement. Bringing in "experts" to curate and add context makes a lot of sense to me.
How Facebook Wants to Change the Ad World
"Things are going to get interesting. Facebook, like Google before it, is going to issue a challenge to the advertising world to either change or else."
TY: Of course Facebook is important, but this is not about Facebook changing the ad world. It's about the structure shift marketers have to navigate in a demand-based, always-on world of democratic media distribution. Brands have to state their claim in this ecosystem. They have to do it with a value proposition. Content is mostly the answer.
The more interesting story here is the game of chicken. Facebook is playing with the user base. All publishers do this. How much can they tip the system in favor of the marketer without eroding consumer trust and service value? They will be incredibly careful with this and history shows they will navigate it with discipline. But the revenue pressure is on and a $100 billion valuation will do strange things to a company.
By the way, Ian makes a great point about "Like" crack and how we can mindlessly chase a marketing metric, which I think a lot of companies are doing.
https://digiday.com/?p=8418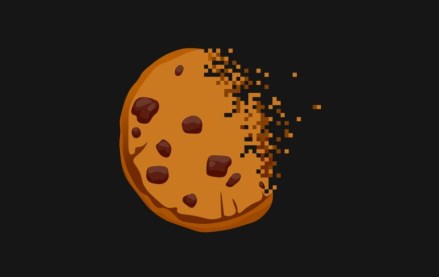 September 21, 2023 • 9 min read
Publishers who attended the Digiday Publishing Summit opened up about their top challenges, concerns and curiosities during closed-door, anonymous town hall meetings.
September 21, 2023 • 4 min read
WBD is seeing ad revenue growth from its YouTube channels and engagement on Threads surpass performance on X.
September 21, 2023 • 4 min read
Powering all of Amazon's hardware is an updated large language model, that could help connected devices actually be smarter.