Marc Fonzetti is a media director for North America at Reckitt Benckiser, the global packaged-goods giant behind brands such as Lysol, Clearasil, French's Mustard and Woolite. If you pay attention, the company's video ads are all over the Web, to the chagrin of some video vendors. That's because RB is sometimes accused of cheapening the medium by buying up tons of low cost inventory. In fact, several of its brands were spotted in not-so-desirable places when Digiday recently investigated the untamed online video ad sector.
RB is known for making heavy commitment to the online video market in recent years, ahead of a lot of other traditional brands. Can you take us through the how and why of the company's spending shift and strategy?
In March of '09 our program started,
and some press came out, along with some numbers that we had not confirmed. We do not comment on rates or budgets, but things leak (a story broke last year that
RB was spending $40 million on Web video
alone). We made a big investment and a year later reupped that investment. Right now, online video is an integral part of our online media mix, and it wasn't prior to 2009. I'd say range-wise in the first year it was 5-10 of budget, and we then increased the following year.
What do you say when you guys are accused of driving down pricing in the market?  Many goes as far as claiming that RB just wants lots of cheap inventory and doesn't care where it runs, which leads to video networks doing things they maybe shouldn't do to compete on pricing.
We have a very, very rigorous purchase process for video, just like we do when buying TV. Unfortunately, there are some companies out there that exhibit poor business processes and tactics, and a few bad apples have spoiled the bunch. [For example, Digiday found several Lysol ads perched on piracy sites, as well as a banner for Jet Dry alongside a provocative Miley Cyrus photo.] On the flip side, there have been so many great advances in the space. And we are heading toward a true combination of digital and TV, when we see real convergence and the two become more and more homogenous. That is the exciting stuff, along with the targeting Web video offers. Now when you are serving billions of impressions, you can't police all of them.
What do you do when you catch a network running something either below the fold, or autoplaying ads, or running ads in places that are less than desirable?
When it happens, we contact those vendors. We have both an automated and manual process to track this stuff. It's not true that we influence how a vendor or company is going to run its business. I wouldn't say that a business is going to act in a nefarious way just because of a certain budget amount. I've actually had many peers applaud us for being so aggressive in this space. I don't believe that we've cheapened the market; I think we've helped legitimize it. The online video marketplace has tiered and it should, just like TV with dayparts. Some are more valuable and some are less. Web video is definitely following suit, and that's a good thing. It shows the evolution and maturation of the marketplace.
A few years ago people talked about a shortage of inventory and CPMs were much higher. What's changed?
We helped level set that. A few years ago everyone was asking for $25 CPMs no matter who they were; we helped change that. Content and data are king. People were talking about inventory shortages at one point, and I don't believe that was ever the case. We exposed that.
What should the industry do about this? What do you do when you catch someone?
I wish that someone would be able to police it. You have your entrepreneurs coming into the space doing great things, and then you have people coming in just for easy money. I'd love to see a governing body. The ANA, the IAB or even the federal government itself. It's not hard to find the culprits. The problem is there is no force or body to take action. Stuff like that holds ingenuity and progress back. I remember the early years of display advertising, when this same sort of thing kept happening. It really kept big companies, big brands from coming online for years. It made them very uncomfortable. When a vendor pulls this stuff, they are personally contacted by someone on the team. Then they are confronted with data and immediately shut off. Depending on the severity of it, we may seek damages — that it makes goods, or some money back. We are not going to pay for rogue placements. It would be a shame if it happens again. We have a whole team dedicated to tracking this.
https://digiday.com/?p=3641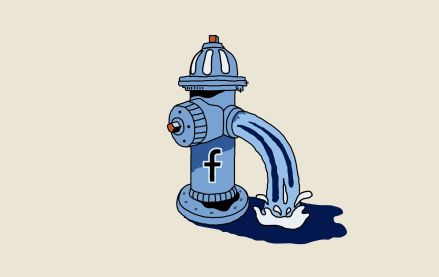 October 4, 2023 • 5 min read
•
•
Publishers are still feeling the effects of a change Facebook made in May that caused a steep decline in referral traffic. Nearly four months later, publishers aren't sure when — or if — that traffic will come back.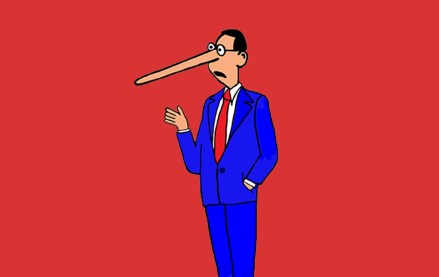 October 3, 2023 • 7 min read
•
•
A new definition for MFAs is available but the vague nature of the guidelines is leading to a lack of standards that might prevent adoption.
October 2, 2023 • 1 min read
•
•
The publishers who attended DPS were focused on the potential upsides of applying the technology to their operations while guarding against the downsides.