This week the scandalous Panama Papers revelations have been in the spotlight. Journalists from 80 countries put a year's worth of investigative work into action, disclosing the many ways the super-rich around the world exploit secretive offshore tax regimes.
The revelations are the fruits of careful analysis of 11.5 million files, which were leaked from the database of law firm Mossack Fonseca, and were passed to the International Consortium of Investigative Journalists (ICIJ) a year ago. The ICIJ then selected 107 media organizations to analyze the documents. Among them is the Guardian.
They seem to be doing something right. So far the Guardian claims that its traffic on Monday April 4, the day most stories emerged, set new records for the publisher: 10.4 million unique visitors and 35 million page views, according to internal figures, which include mobile traffic. Its normal average is 8.5 million daily uniques.
That's made the day the twelfth biggest day of all time and its biggest ever "non-news" day — a non-news day being a day where there is no celebrity death, plane crash, political election, or other topics that ranks as major breaking news — which can cause traffic spikes. To put that in context, its previous biggest day of the year was the death of British actor Alan Rickman on January 14, when the site attracted 14.5 million uniques, and the Brussels attacks which generated 11.7 unique visitors on March 22.
Digesting such a complex story, with millions of data points, has been far from easy. "This is a complicated story," said Juliette Garside, lead investigator on the Guardian's reporting team. "You're having to build charts to show things like how the money can have been laundered in off-shore countries; and how the transfer of wealth from China and South America through to the facilitator hubs like London and Zurich, and where they pass on to from there, and into which tax havens."
Added to the journalistic challenges come technical hurdles, such as assuring given each piece of content produced on the scandal looks good on mobile devices. Garside said prioritizing mobile-ready content has been crucial for the publisher's cut-through.
"With mobile and video being so crucial now, we're always thinking how to best chop up and structure stories," she said. As such, the Guardian's investigative news team regards the performance of these stories as a battle won in the war on clickbait. "This is a serious, complicated topic. It's about as far away from click-bait as you can get," said Garside.
Data visualization is nothing new, but graphics have played a particularly central role in the Guardian's Panama Papers coverage. On Tuesday evening the team built a graphic which showed montages of London properties with captions showing who owned the buildings — all built specifically for mobile and online articles. But they also ended up being used as the blueprint for all the print articles used in the newspaper too:
Since Sunday evening, the Guardian has published 75 articles at the time of this writing, including explainers, videos, live blogs, and text-based articles in print and digital.
When it comes to video the Guardian has gone for a "less is more" approach, according to Garside, with the aim that the videos it does post pack more punch.
One of the most successful videos the Guardian has posted on the topic was an interview with the Icelandic prime minister in which he stormed out after being pressed on his offshore assets. Although the Guardian had the footage three weeks before its planned launch date for its first coverage, it published it to coincide with the first story: "Revealed: the $2bn offshore trail that leads to Vladamir Putin" which ran on Sunday evening. The text article has had over 33,000 shares so far, but the video has generated 500,000 views on the site, as well as off site on social platforms, making it the second most popular video related to the coverage.
The No. 1 video has been its explainer, a video format gaining traction among numerous publishers. The Guardian's explainer video, which details how Russian money laundering can hide a billion dollars, has now had over 1.8 million views and counting on and off-platform.
Naturally, the Guardian has published a lot of content to social platforms in the last week. Its video: Panama Papers — how to hide a billion dollars, has been viewed more than 1.3 million times on Facebook. Nearly 60,000 of the 500,000 video views for its explainer video came from Facebook.
The Guardian is one of the earliest adopters of Facebook's Instant Articles in the U.K., and publishes all content there. Articles which have been posted include: "To millennials caught up in the rent trap: Panama Matters", which has generated 2,200 likes since it was posted yesterday, and "This is a crisis rooted deep in Tory attitudes", which has had a similar number of likes on Facebook.
Figures aren't yet ready to show the week's overall social traffic, but about half of the Guardian's traffic came from social platforms in the last 28 days, according to SimilarWeb.
Images: courtesy of the Guardian.
https://digiday.com/?p=171008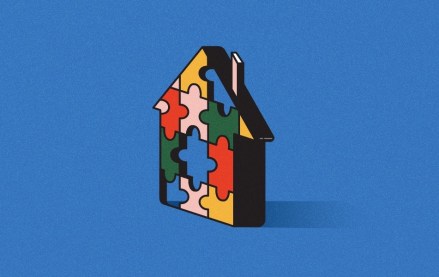 September 22, 2023 • 4 min read
Apartment Therapy's president Riva Syrop took the stage at the Digiday Publishing Summit to discuss the convergence of commerce and sponsorship revenue within its Small/Cool event.
September 22, 2023 • 4 min read
Media execs took stage at the Digiday Publishing Summit to discuss the growing importance of ROI in ad campaigns this year.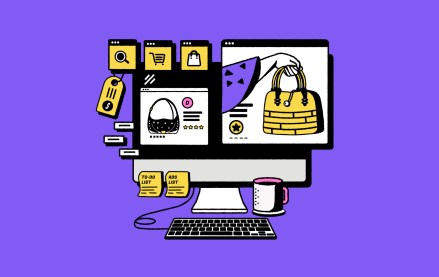 September 22, 2023 • 4 min read
CEO Satya Nadella said AI assistants will be as ubiquitous as PCs and will help users navigate across apps, operating systems and devices.