GQ's Will Welch: Media needs to go niche to stand out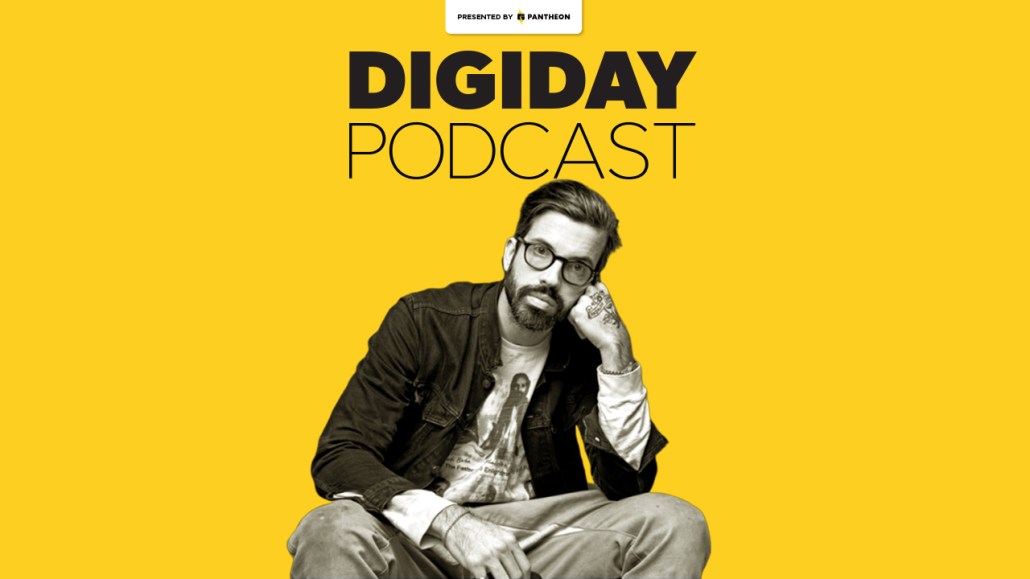 Subscribe: iTunes | Spotify | Google Play | Stitcher | Anchor
When Will Welch took the helm as editor-in-chief of GQ in January, he announced that a new era of GQ had officially begun. And this new GQ is not for everyone.
"In an age that's ruled by the Internet, this culture really thrives on niche," said Welch. "You have to be super declarative about who you are, what you're about, and the more you stick to that, the bigger you can grow. So what I said from the beginning, was that we're going to be super clear about who we are, and who we are not, and that GQ is not for everyone. The GQ that we've been making since I became editor-in-chief of GQ and GQ Style, is not for everyone. Some people are not going to love it. In 2019 you can't successfully speak to all American men. That's just not a useful point of view."
In the latest iteration of the men's fashion and lifestyle magazine, Welch intends to hone in on the strengths of the GQ brand through more focused content and an evolving social media strategy.
In this week's episode of Digiday's podcast, editor-in-chief Brian Morrissey sits down with Welch to discuss the new GQ, the evolving role of a magazine editor and the cultural shift taking place in men's fashion. Edited highlights below.
Why GQ was primed for change
"There were definitely people when it was announced that I was going to be editor-in-chief that were like, 'Dang, could you imagine what it would have been like if you would've gotten this job X number of years ago?' But I wouldn't have gotten this job X number of years ago. This is really the environment for me. I embrace change. I like risk, and frankly, this era comes with incredible creative freedom. The media industry as a whole — not just Condé Nast, not just magazines — is sort of upside down. Things are changing so fast that nobody really knows what's going on. I just feel like we're really going for it and experimenting, and most of those experiments have been working. If money were just pouring in faster than anyone could count it, then they wouldn't want someone who was such a risk-taker in this seat. They would want someone to stick with what works, keep it right down the middle, and that's just not who I am."
What it means to be a modern magazine editor
"I still think of myself as a magazine editor, and that, more than anything else, informs my approach to the whole thing, but what I do on a daily basis is way broader than just editing a print magazine. We spend an incredible amount of time every day on video, on social media, on GQ.com, on our social platforms. I said social twice, but that's appropriate because we think a lot about social, and for me especially, Instagram has been the emphasis this year. A lot of what we do involves celebrity, and fashion shoots, and all this stuff that does emanate out from the print magazine. But what's exciting, is to think about those things in concert. We don't think about some big magazine move that we're making, without thinking about how it's going to land on GQ.com, or what's the video piece. In a backward sort of way, we're thinking about the print content first, but we're making those decisions while thinking about how it's going to land digitally."
Men's fashion has become much more advanced
"If you spend time with young men today, like ages 10 to 15, their culture is Yeezys, rare Nike and Supreme. It's really wild. When I got to GQ in 2007, what we were doing was explaining the basics and telling men how to get dressed — how a suit should fit, what tie should go with what shirt, this is what the tradition of Italian suiting is like, versus the traditions of British and American suiting. When I got hired, I was an associate editor focused on style stuff, and that was what I did every day. We did it every day, in every issue. Now, men know how to get dressed and their taste has become really advanced. Men's fashion, in general, has become incredibly dynamic and expressive. It used to be that you were either in a very small, subculture of men who cared about fashion, or GQ was telling you how to look ok at the office. Now we've gotten to a place where it is [a] part of the fabric of pop culture."