It used to be that publishers measured their success in audience size. Now, with the rise of reading on mobile devices, it's page load time that they're crowing about.
Before GQ relaunched its website July 1, pages took a painfully long seven seconds to load. With GQ's mobile visitor at 53 percent of its traffic and growing, that was an unacceptable lag.
"As users migrate to mobile, page load time is perhaps the most important metric we have," said Howard Mittman, vp and publisher of the Condé Nast men's monthly. "If you can't load pages fast enough, you can't compete. Consumer expectations in a mobile-led world are extreme."
GQ set out to tackle that with its reboot. Over the years, the site had gotten weighed down with ad tags and features that direct the server to load certain elements, like autoplay, but had become obsolete or redundant. The site also was publishing on multiple content-management systems, which added to the slowdown.
So along with introducing new article pages, slideshows and more video, GQ reduced its calls to the server by 400 percent. It migrated to a single CMS, Copilot, Condé Nast's in-house publishing platform. Article pages also were decluttered. In doing so, GQ cut its page load time by 80 percent, to under two seconds.
Other publishers including The Washington Post and Vox Media are focusing on the issue, too.
The reason for slow load times, said Craig Hyde, CEO of Rigor, which helps publishers (including GQ) optimize their sites' performance, is that publishers have outsourced features and services like page resizing, commenting widgets, video players and ad tags to third parties, resulting in an average page load time of seven seconds. "It used to be they'd own the servers, the applications that are building out the page, and they'd write their own content," he said. "The size of the page today is about the same size as an MP3 file."
And the stakes are high on mobile devices, which are consuming more of people's time. Bounce rates (defined as the percentage of single pageview visits to a website), are about 10 to 20 percent higher on mobile than on desktop, according to RocketFuel.
Facebook renewed attention to the load time issue when it introduced its Instant Articles, which it pitched to publishers as a faster way for Facebook users to load publishers' content in their feeds. Slow load times also have been blamed for the growing use of ad blocking software, and while GQ said ad blocking hasn't been significant for the site, it's keeping an eye on it.
Publishers can do things like prioritize the loading of elements that just the viewer sees and lazy-load other features, but reversing the bloat can become a turf battle among departments, Hyde said. "Everyone who's tied to their feature on the page is going to fight to make sure their feature comes first," he said.
For GQ, having a faster site, along with features like new article pages and article recommendation widgets, has paid off in helping audience growth. Traffic jumped to 11 million uniques in July, the first full month of the relaunch, from 6 million in June, per the site. (Those are the site's internal Omniture figures; comScore's July numbers weren't available at press time). Median time spent on the site rose to 7.8 minutes in July, from 5.9 in June.
The benefits have extended to advertisers. With people spending more time on the site, along with bigger and repositioned ad units, the interaction rate on ads rose 108 percent.
The pressure on publishers to reduce page load times is only likely to continue as people continue the shift to mobile. GQ for one expects its mobile share of traffic to increase 5 percent a year. Publishers can't change the fact that mobile connections are often less speedy than the desktop experience. And not all have made tending site performance an ongoing process.
"You need to update and write code in live time to meet the demands of the marketplace," Mittman said. "This evolution is ongoing. Understanding that's the expectation is a somewhat new process here."
Image courtesy of Shutterstock.
https://digiday.com/?p=130762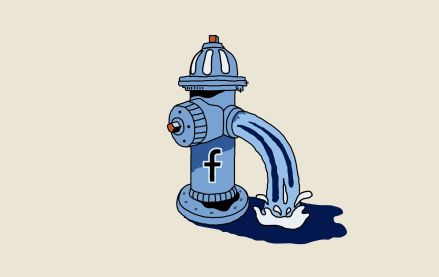 October 4, 2023 • 5 min read
•
•
Publishers are still feeling the effects of a change Facebook made in May that caused a steep decline in referral traffic. Nearly four months later, publishers aren't sure when — or if — that traffic will come back.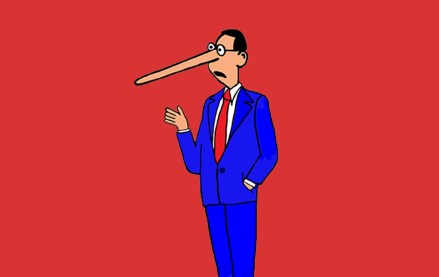 October 3, 2023 • 7 min read
•
•
A new definition for MFAs is available but the vague nature of the guidelines is leading to a lack of standards that might prevent adoption.
October 2, 2023 • 1 min read
•
•
The publishers who attended DPS were focused on the potential upsides of applying the technology to their operations while guarding against the downsides.