Somebody needs to tell Gov. Rick Perry about Google. Six weeks since the Texas governor announced his presidential run, Perry has yet to purchase keyword ads on Google, including searches for his own name.
To be fair, Gov. Perry has had a lot of other things to worry about since announcing his candidacy, including multiple debates over just a few weeks. But he ought to get search savvy soon — his rival, Congresswoman Michelle Bachmann, recently
pounced
on one of the hot-button topics discussed at a recent Republican primary debate concerning Perry's tenure as governor. Bachmann's team purchased Google AdWords ads tied to searches related to the controversial HPV test.
The Web has long been held out as the future of political advertising. After all, what better place to slice and dice demographics? Experts agree that a larger percentage of dollars should go to digital media during this cycle in part because of a crowded Republican field and a digitally inclined president. But they are divided over whether a major shift will unfold, given the political world's devotion to the 30-second spot and its lack of faith in the Web's ability to persuade.
So far, aside from search dollars, it has been relatively calm. For example, while CNN.com has been booking some political spending for the upcoming Q4, both Foxnews.com and Yahoo said they are still waiting to ramp things up.
"It's quiet on the political front now, but I am bullish on the upcoming cycle," said Mike Cassidy, CEO of Undertone. Cassidy said that his company started seeing political dollars shift online as far back as 2004. "Then, the 2008 election came, and while there was growth, I expected more. It may have been 2008 in online media, but it was still more like 2005 in political online media."
Thus far in 2011 Gov. Romney has been spotted running some display ads on Space.com, and he also purchased an ad program via Twitter. And nearly every candidate has posted videos on YouTube and maintains an active Facebook page. But as far as paid advertising goes, the flood has yet to arrive. In fact, President Obama appears to be the most active advertiser on the Web at the moment.
"It's really campaign to campaign," said Eric Frenchman, chief Internet strategist for Connell Donatelli, which is working with Rep. Bachmann. "Romney's been fairly aggressive. I think everybody is in the same mode right now, raising money online and using social and search."
According to Ken Goldstein, president of Kantar Media's CMAG (Campaign Media Analysis Group), political spending on the Web is notoriously difficult to track, given its hyperlocal focus and use of many small sites. Regardless, Goldstein is less than bullish on digital ads for the presidential race.
"I expect incremental increases," he said. "We've been waiting for over 10 years, saying, 'is this going to be the year?' And then that election is followed up by lots of spot TV spending. Even in 2008, Obama raised lots of money online and then spent it on spot TV."
"It's difficult to reach passive voters online," added Goldstein. "It's a great way to organize and a great way to connect. It's a fantastic way to communicate with supporters. But persuasion is another matter."
Still, for every doubter, plenty of others expect a banner year for digital political ads. According to one DC campaign insider, President Obama spent about $25 million on the Web in 2008, roughly 6 to 7 percent of his total spending. That number may increase to 10 percent in 2012. "And he'll have so much more money this time," the insider said.
Plus, many noted that since the
Supreme Court decision in 2010
 to remove limits on corporate donations, more Web spending may come from special interest groups than the candidates themselves. Chris Tolles, CEO of local community site Topix is so confident about 2012 political spending that "that's where we're putting all of our editorial resources," he said.
Greg D'Alba, evp/coo of CNN sales, marketing and operations, predicted more Web dollars going into state races next year. Even this early, groups such as the National Academy of Social Insurance, a pro-social security group, has been spotted running search ads alongside
searches
for "social security ponzi scheme."
That phrase would have been perfect for one of the Republican candidates looking to discredit Gov. Perry, who has been critical of Social Security in several debates. But, alas, none of the campaigns have been that nimble.
"The Republican search campaigns are, like the candidates, a mixed bag … with Bachmann leading the pack," said Chris Copeland, GroupM Search CEO. "Not only is she buying both keywords for search and video around her own name, but she's buying keywords hitting Rick Perry on his own record in video search on Google. By contrast, Gov. Perry is not doing any brand buying to be found on Google. Mitt Romney is running a campaign that appears to have been executed by a junior campaign volunteer."
All of the candidates are missing out on a serious source of traffic right now, Copeland said. They are eschewing specific issues that are likely to drive many voters' decisions. For example, none of the candidates seems to be purchasing keywords tied to unemployment, jobs, immigration reform or the federal deficit.
"That's a big missed opportunity for query volume," said Copeland.
Be patient, says Google senior account executive Rob Saliterman. He sees search advertising as becoming a stable of "rapid response" management, either to get ahead of crises or to pounce on other candidates' mistakes.
Saliterman, who, prior to joining Google last month, logged stints on President George W. Bush's campaign and later in his administration, foresees a big uptick in spending on Web video and mobile. His rationale is that every subsequent campaign borrows tactics from the previous winner. For example, Bachmann won her current office with the help of some clever location-based mobile ads at the Minnesota State Fair.
"Advances in technology and awareness mean tremendous growth potential in online political advertising this election cycle," Saliterman said. "Online advertising is the most targeted and trackable way for campaigns to reach voters and donors. The combination of new and more sophisticated tools, combined with increased usage of online video sites and increased adaption of smart phones by Americans, makes the value proposition clear for any campaign deciding how to budget its ad spending."
Indeed, if any winner can be declared early in this race — even with over a year to go — it's likely Google. The company can offer search ads, video and a massive ad network, making life easy for frazzled campaigns. Facebook is expected to land dollars, as is Web video.
"Google and Facebook should be first movers this year," said a former presidential media consultant. "And I think online video is going to be huge. It's in many ways an easier sell to political campaigns. There's a general belief that it works and TV guys have already put their stake in the ads."
Rob Shepardson, co-founder of SS+K — which also worked on the Obama campaign, predicted that Web video will ramp up much closer to the election. "Right now it's about targeting," he said. "Video is about persuasion, and that comes later."
One factor that should help eventually push whoever becomes the Republican candidate to spend more online is President Obama himself. The President began advertising online as soon as he announced his plans to run for reelection. And he's been running display ads on sites like CBSNews.com and local newspapers — sites not necessarily teeming with Democrats. "That's a good idea," said Frenchman "That keeps the pressure on. Anybody who gets nominated is going to have to advertise online."
Maybe even Gov. Perry.
https://digiday.com/?p=2397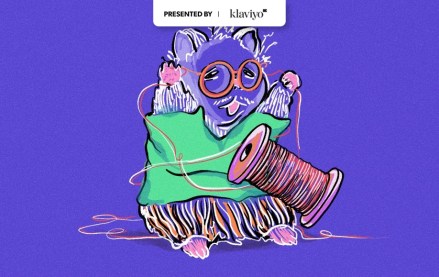 December 5, 2023 • 6 min read
News publishers are cautious to pour more resources into Threads, as limited available data makes it difficult to determine whether investing more into the platform is worth it.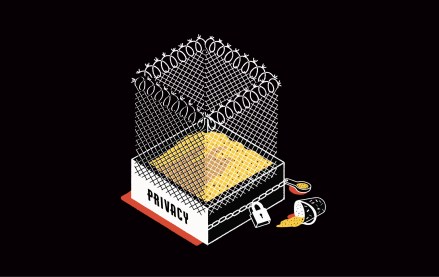 December 4, 2023 • 4 min read
FLEDGE stands for 'First Locally-Executed Decision over Groups Experiment' and makes ad auction decisions in the browser, rather than at ad server level.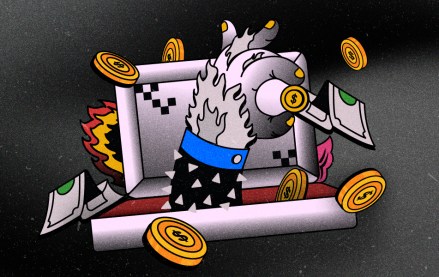 December 4, 2023 • 7 min read
A look at the genesis of ad tech, from the first online display ad in 1994 to the dotcom crash.