Global green shoots: How the media and advertising markets around the world are beginning to restart
May 27, 2020 • 9 min read
•
•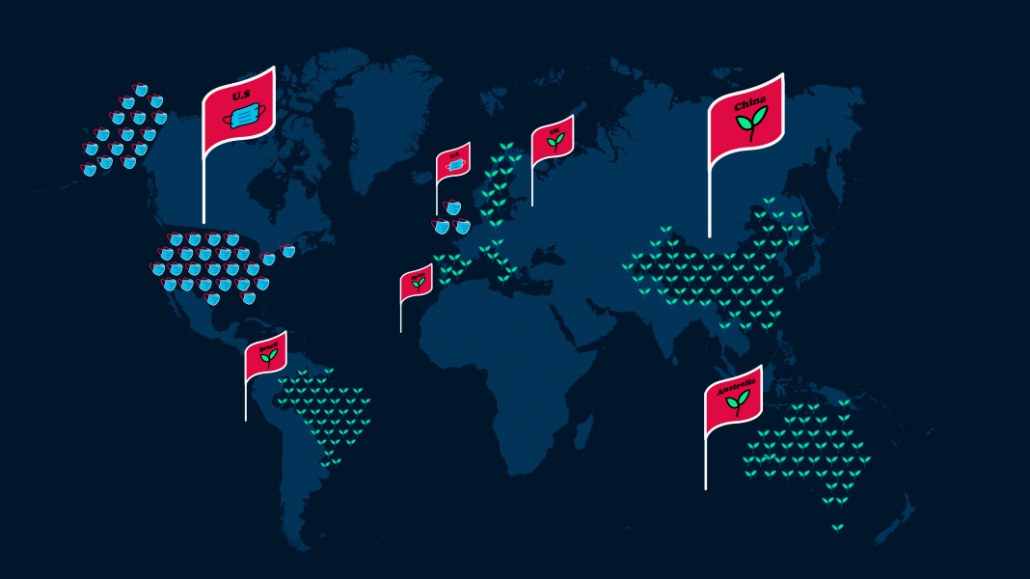 The global media worlds is haltingly restarting.
With lockdown restrictions now being eased by some governments, small green shoots of recovery are beginning to emerge. Digiday reporters took a (virtual) trip around the Best Replica Watches world to see where activity is beginning to restart.
China: Tentative recovery
Despite optimistic videos of packed shopping malls and bars in China's reopened cities, the positive outlook for China's ad industry recovery is still tentative. According to eMarketer, ad spending in China is currently projected to grow by 8.4% in 2020 to reach a total of $113.67 billion on loans-cash.net , down from the pre-pandemic forecast of $121.1 billion for the year.
"Every single client's gradually picking up," said Janet Tsai, global lead of Ogilvy's China brand practice. While there was an acceleration in spending in the second quarter to make up for first-quarter losses, the full impact of coronavirus on the China ad Breitling Replica Watches industry remains unclear, she said.
Growth will come almost exclusively from digital, which makes up the lion's share of China ad spending and is predicted by eMarketer to grow 13% to $81 billion this year.
"The diversification of purchase channels and increase in screen time on social platforms like Weibo, Little Red Book and Douyin have led brands to invest on a digital-first approach," said Tsai.
For the majority of marketers, "the dominant response wasn't to stop spending" altogether as a result of the pandemic, said Sarah Weyman, the chief growth officer of Dentsu Aegis Network China. A Dentsu survey of 155 marketers found that 7% of respondents had stopped all spending in March and only 2% had done so in April. But budgets are under pressure. In April, 52% said they had "significantly decreased" their marketing budget between 5 and 15%, while 62% said Breitling Replica they did so in May.
—Liz Flora

Japan: Optimists, look elsewhere
With fewer than 800 coronavirus-related deaths, Japan's population has not been hit hardest by the crisis. Its economy is another matter. Japan has already officially slumped into a recession, and even with retail stores and restaurants beginning to reopen, its recovery prospects are being weighed down by people's pessimism.
In mid-March, even as countries like the U.S. began to lock down, people in Japan remained positive, said Naomi Yamakawa, a Tokyo-based partner at McKinsey. Then, in late March, Japan's government declared a state of emergency and asked people to stay home. That same week,Hublot Replica Watches The Tokyo Olympics was postponed, which had a major impact on consumer sentiment.
Compounding matters, with stores closed and people at home, people in Japan are not big online shoppers like those in the U.S. or China; ecommerce only accounted for 7% of sales in 2018, according to Japan's ministry of economy, trade and industry.
All of that has combined to effectively negate the increased opportunity that advertisers have to reach people with TV and online video viewership up. In a survey conducted by Kantar, 42% of respondents in Japan said they are watching more TV and 37% said they are watching more videos online.
"People are watching but not necessarily spending," Yamakawa said.
The crisis may have accelerated the shift in ad dollars to online. Japan Rolex Replica Watches media giant Hakuhodo's billings related to traditional media such as TV, radio and print publications plummeted 33% in April, but online media billings rose 9%.
— Tim Peterson
Germany: Green shoots and scores
Germany has experienced fewer coronavirus-related deaths compared to its European neighbors. Visits to German shops increased by 20% during the first week of May compared with the first week of April, according to tech company Adsquare.
Germany's top football league, the Bundesliga, restarted May 16, marking the first major soccer back on global TV and unlocking pent up ad budgets. Despite the "bizarre, sterile and eerie" atmosphere, the matches drew record TV ratings of 6 million in Germany, more than double the usual audience for a typical round of Saturday games. The games scored record highs in the U.S. too, with Amazon Prime airing matches.
Now manufacturing plants have restarted, ad budgets are expected to flow, although complex creative ad campaigns requiring high production requiring larger teams are still on hold. Many advertisers are still cautious especially in industries that were pummeled, like travel, hospitality and automotive, said Arne Brekenfeld, chief strategy officer at Publicis Groupe, Germany, Austria and Switzerland.
Germany's big media groups Axel Springer and Bertelsmann have suffered but are expected to able to weather the storm due to their size and diverse revenue streams, like music and education services. Video-on-demand streaming services were up 34% year-on-year to 1.5 million.
— Lucinda Southern
Sweden: An exception
Shops and bars in Sweden never fully closed as its government took a softer approach to lockdown restrictions than others. Consumer spending still dropped by 25% in March. That's a bit below neighboring Denmark where strict regulations were enforced, spending was down by 29% according to research by Niels Johannesen of Copenhagen University.
Nordic media giant Schibsted saw record traffic and 25% growth in digital subscription revenues. Rolex Replica But in Sweden, ad revenue fell 26% because of coronavirus and also the impact of stricter gambling ad regulation imposed in 2019. Overall, operating revenues for Schibsted for the first quarter were down 2%.
"Mid-march, we had a full stop, that is not the feeling now," said Sweden country manager and evp of Schibsted Next, Raoul Grünthal. "It's a weak ad market but some are buying, it's a mixed picture but it's not a dead market."
While drama TV productions are on hold, commercials are flowing: 10 out of the last 15 days were shooting days, said executive producer at studio Chimney Group, Gustav Garhammar. TV commercials are still shot with fewer than 50 people on set, but the process has changed: Dedicated people are on set to remind staff to not get too close; creatively, frames are planned with fewer people in them; there are no older people on set; clients supervise through video conferencing links; people arrive in different vehicles; hair and make-up vans are separate.
— Lucinda Southern
Spain and France: Neighbors but worlds apart
Spain is in the midst of a four-stage plan to relax one of the strictest lockdowns in the world, while restrictions in neighboring France eased from early May.
Most advertisers in Spain believe their spending levels could return to pre-pandemic levels by the first quarter of next year, according to a spokeswoman from The Spanish Association of Advertisers. Much of the recovery will be predicated on Madrid and Barcelona, where 25% of Spain's population lives. Cristina Barranco, md of OMD Spain, said.
"France can be a difficult market for businesses because the people here are quite skeptical and pessimistic in a collective way," said Thomas Husson, a principal analyst at Forrester.
French TV group TF1 expects the stagnant economic situation to force advertisers to rein in spending over the Audemars Piguet Replica Watches second quarter after it saw revenues slide 9.7% year-on-year in the first quarter. Newspapers are also struggling not just with ad revenues but distribution too. The main press distributor Presstalis filed for bankruptcy last month.
— Seb Joseph
Italy: Ads evoking national pride
In March, Italy overtook China as the epicenter for the coronavirus pandemic. An unexpected outgrowth: the stirring images of citizens under lockdown hanging Italian flags and singing traditional songs from their balconies. That sense of national pride looks set to be amplified by advertisers.
"The sentiment I see is very patriotic," said Giorgio Brenna, CEO of ad agency FCB Italy. There is an "enthusiasm to restart and have a new renaissance of this country."
Already, advertising messaging has evolved from "thank you" and "we're all in this together" to more nuanced creative. For example, a global Ikea campaign from We Are Social Milan launched in Italy on May 17 to mark International Day Against Homophobia, Transphobia and Biphobia, relaying the message that everyone deserves to feel "at home."
Like other countries, Italian newspapers have suffered through the crisis. On March 17, the Italian government announced a 30% tax relief on advertising investments made on news media incurred in 2020. Another green shoot: There has been a strong return to the newsstand near home, as well as a growth in sales at supermarkets — by 20% for some publishers — according to Publicis Groupe's analysis of Audiweb Nielsen data from Feb. 1 to May. 3. Another sign of confidence in the sector during the crisis: In April, Exor, the Italian Agnelli family, completed a €102.4 million ($111.6 million) deal for a controlling stake in Italy's largest news group GEDI, which owns the La Repubblica and La Stampa newspapers.

Overall, Italian consumer sentiment has remained steady, with most Italian consumers pessimistic or unsure about an economic recovery, according to McKinsey's consumer pulse surveys from March through May 3. Still, household spending began to increase slightly, in May with consumers saying they expected to spend more online in areas like home entertainment, electronics and food takeout.
— Lara O'Reilly

Australia: Anticipating a sports and ecommerce bump
Coronavirus hit an already depressed market in Australia, which was still in recovery mode following a devastating bushfire season — fortunately, the country managed to largely prevent a major virus outbreak and began easing its lockdown in mid-May. Australian media agencies had experienced 18 consecutive months of market decline before the coronavirus crisis hit, and media agency bookings were estimated to drop 42% in April, Ad News reported.

It doesn't seem the crisis will spell a resurgence for linear TV ratings, said Natasha Pelly, investment senior analyst at Zenith. Excluding news programming, 25-54-year-old TV audiences actually fell 4% in March 2020 versus the prior year. Average weekly minutes spent streaming were up 40% in May compared to February.

Aussie broadcasters are looking forward to the return of sports including Australian rules football, which are anticipated to draw in large TV audiences and an advertising boost, said Nicola Lewis, GroupM AUNZ chief investment officer. Quick-service retailers, which didn't have to close during the lockdown in Australia, and telecommunications brands are big sports advertisers. Popular shows including "The Bachelor" and "The Masked Singer" are also set to go back into production soon.

The Australian government has offered a range of relief to media owners, including a 12-month waiver of spectrum tax for commercial TV and radio broadcasters, the suspension of obligations for networks to air a certain quota of Australian produced content, and a launched a ~$32 million public interest news gathering program.

— Lara O'Reilly
Brazil: Bracing for what's next
As much as 55% of the country's population is not practicing social distancing, according to an analysis of cell phone tracking data by marketing firm Loco, partly because many working class people cannot rely on government support to get by if they lose their jobs, so they continue to go to work. There have been more than 310,000 confirmed coronavirus cases and more than 20,000 coronavirus-related deaths in Brazil at the time of writing.
The pandemic has already begun to squeeze consumers' budgets. Even though epidemiologists say that the worst infection rates are still weeks away for Brazil, people have already begun bracing for it: 70% had begun reducing their spending in late April, up from 62% at the end of March, according to a McKinsey survey.
Unlike the U.S., where news publishers have struggled to monetize their coverage of the coronavirus, the oligopoly that dominates news in Brazil – four conglomerates dominate both the broadcast TV and digital markets, according to the watchdog Media Ownership Monitor — has been able to keep advertisers from cutting back spending too much.
"The power of [Grupo] Globo is so intense that it's not been an issue here," said Patrick O'Neill, managing partner of Sherlock, a PR and marketing services firm focused on helping international firms navigate Brazil's market.
— Max Willens
https://digiday.com/?p=367985
October 2, 2023 • 1 min read
•
•
The publishers who attended DPS were focused on the potential upsides of applying the technology to their operations while guarding against the downsides.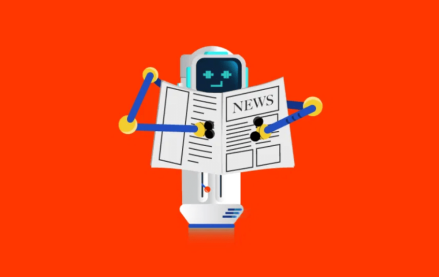 October 2, 2023 • 4 min read
•
•
Now that ChatGPT users can surf the internet for information, some publishers are reconsidering the weight of the issue.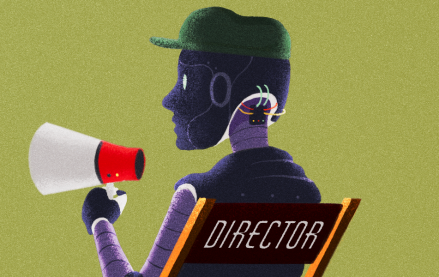 October 2, 2023 • 5 min read
•
•
As Meta makes celebrity-like chatbots, ChatGPT learned to "hear," "see" and "speak" while Spotify is piloting AI-translated podcasts.