A founder's story: 7 lessons on building a modern media business
April 1, 2015 • 8 min read
•
•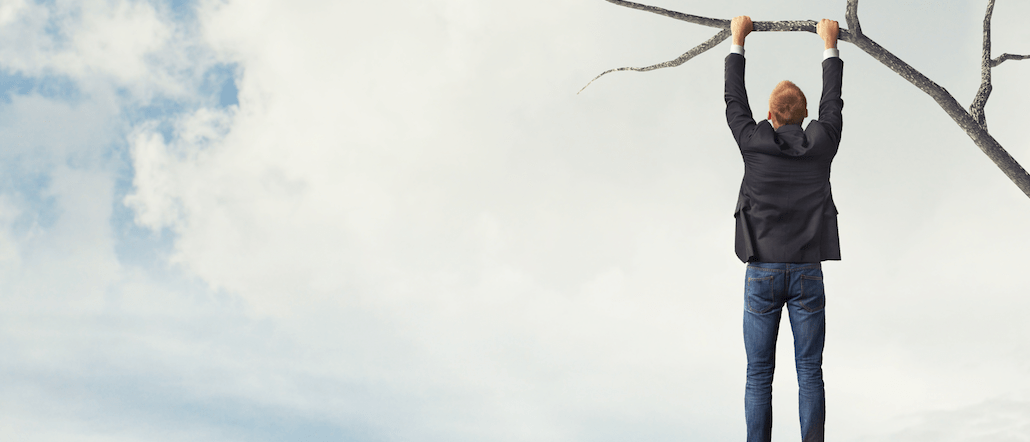 Nick Friese is the founder and CEO of Digiday.
Every company has a founder's story.
Digiday's goes back to April 1, 2008, when only a fool would start a media company. It was the second-worst economy since the Great Depression. There was a severe credit crunch. Many well-established media companies struggled to survive. It was a very bad time to start a media business.
I was sleeping on my mom's couch, with no job, in the midst of a challenging divorce, pretty much broke. What better time to go for it than when you have nothing and nobody thinks you have a next move?
The somewhat blurry vision I had: build a multiplatform content business that would confront the truths in modern media and marketing. It would come with an edge and be fun. I had nothing to lose but the rest of my paltry 401(k). Here's what I learned along the way.
The first lesson: When you have nothing, you need help.
After two months of planning, the Digital Publishing and Advertising Conference was launched in June 2008. The only way it came about was thanks to a good friend who believed in my vision. Doug Carlson had a tech company called Zinio, with some money, that needed to connect with publishers. I got 300 publishers and tech providers together in a New York City hotel. At the time, nobody was hosting publisher-focused events, so we gave a voice to an underserved area of digital media. Without my friend's backing, the event might never have happened.
After the first conference was over, we had about $3,000 left in the bank. But I had proven the idea. I teamed up with an old colleague, Karen Arieli, who believed in the vision, if not the name. At the time, the company was DM2 Events, Digital Media and Marketing Events. Karen and I came up with the name Digiday as we were spit-balling names back and forth over email one afternoon. She lived in Jerusalem, so we would mostly brainstorm over email. Her shorter and better version of my "Digital-Day" stuck. The Digiday brand was born.
The laws of nature take hold when you're bootstrapping and poor. You need favors. You need friends to help you. You'll quickly find out who your real friends are. I think about them almost every day.
The second lesson: You have to suffer to win.
The next three years of Digiday was filled with a mixture of severe highs and lows. Every day was trying to making ends meet, dealing with mounting costs, struggling to find talent, and navigating an erratic company culture. There were sleepless nights of trying to figure out if I could make payroll the next week, and how we could find a way to push off bills to reinvest into the future business.
Bootstrapping creates a raging hunger to survive. You have to have a viable business model. You've got to get down to the work and provide value to earn money. You can't fake it. There's no margin for error. No time for hand-wringing or endless white-boarding sessions.
There's a ton of silent suffering when you're building a business. It's very much like road-bike racing: You always suffer if you want to win. You can't soft pedal. You have to push yourself and your team all the time. It's always painful. It's the race face everyday.
The third lesson: Never settle.
I knew we had a different and more modern voice. The conferences were expanding from 2008 to 2011. But our publishing business was going nowhere fast. We had a horrible site and content that was equally bad. I needed an editor-in-chief. I didn't have too much offer to anyone to attract them, other than what Digiday could become.
I set up a number of meetings with editors. These were frustrating encounters with people who had the wrong mindsets, made crazy salary requirements, seemed too corporate, lacked vision, or were not entrepreneurial enough. It was dead-end after dead-end.
I was "friends" with Brian Morrissey, a writer at Adweek, on Facebook and decided to reach out as I knew things were chaotic at the trade magazine. It was a perfect opportunity to team up with the guy I thought was the best reporter and mind in the industry. Over the Christmas holiday in 2011, I sent him a message inviting him to grab lunch to discuss what we were up to at Digiday.
At our first meeting, we talked about a vision for the business. Brian talked about the need to build the next great media company for the industry. I sensed his entrepreneurial spirit and drive to do great things. We had a shared vision.
The fourth lesson: Teamwork pays off.
From day one, Brian shook things up with the site, events and people with his sharp mind, wit and talents. The dynamic changed and so did our future when he joined.
Brian knew what real journalism was. I knew what the business side could do around that. Two completely necessary skills required to build a media business. Plus, we were both going for broke, moved fast, and are hyper-competitive. Few partnerships have those traits as well as the work ethic to make progress no matter what gets in the way. Our motto was, get shit done.
Once Brian was on, we were able to make some other key hires in editorial with Mike Shields and Jack Marshall. They helped give our content more edge and bite. We did some stories early on that shook things up, like pieces that exposed the video networks abusing autoplay, questioned choices of a new management team at Yahoo, and offered a video parody of "Hitler reacts to ad tech." Some very different and potent content was getting play in some very influential circles. On a whim, we made WhatTheFuckisMyTwitterBio.com, which became a viral hit. This was stuff that nobody else would do.
The fifth lesson: Don't pay attention to detractors.
There's nothing like the truth to cut through bullshit. The truth hits you smack between the eyes when you read it. Brian and his team were writing the stories that everyone was talking about behind the scenes but weren't discussing publicly.
Early on, many people told me we were haters of the industry. We lost sponsors over some of our stories. I received many angry calls from other clients with threats of pulling their business. Members of "The Old Timers List" were split with a mix of colorful critiques and compliments. We were shining lights in areas people didn't want us to go, and that made us dangerous but also started to become a must-read.
When you love something or someone and you are honest and direct with them, it shows you actually care. Our mission at Digiday was to foster change in media and marketing. We love the business. Always have and always will.
The sixth lesson: Always change.
Digiday today is nothing like it was. In 2011, we completely changed our business model. We were organized around sectors — mobile, video, social, etc. — and we shifted to focus solely on brands, agencies, publishers and platforms. We invested heavily in editorial to make sure we had the best content in the industry. That was a gamechanger.
The business at that point was nearly entirely dependent on one-day events focused on sectors. This was a successful model, but it wasn't the future. There's never enough time for holding a high-quality audience, networking, and getting participation with one-day conferences. We doubled down on high-level multiday summits. We found a model that provided value to attendees and sponsors. That was a second gamechanger.
We launched a content marketing studio three years ago to serve our clients. We launched five award programs for agencies, brands, publishers and technology companies. A career hub was put into place to allow people to find their next move. We created a custom research group to give companies insights on digital media and marketing. We opened up an office in London and just signed a partnership deal to launch Digiday Japan.
We made other important changes along the way. We've had to let go of people who didn't fit the culture or the future of the company. And that's really hard because we are human, and it's the tough side of growth.
We've transformed from an events company to a three-pillar global media company comprised of publishing, which stands in the center, a content agency, and a conference and awards business.
The seventh lesson: Persistence wins.
Building a media company from scratch is really fucking hard. There's no way around it. I have far more gray hairs today than seven years ago. We built our audience and business by focusing on quality. That's expensive and takes a lot patience and persistence.
We're doing it one story, one conference, one client at a time and trying to build the next great media company for our industry. Now we have a complete focus on how brands, agencies, publishers, platforms and culture are being transformed by digital. Our voice is our own. We make no apologies for being honest.
This year, we've been named one of Fast Company's top 10 most-innovative global media companies and one of Inc. Magazines fastest-growing companies. We just won two Neal Awards, including for best website. We are profitable and now 40 people strong. We have a great management team and talent in every corner of the company.
We are uniquely Digiday because of the people in this company and the commitment to our mission and values, which I'll share here:
To continually reimagine and recreate media. We create content, services and community that foster change in media and marketing.
Our values: Deliver quality, be honest, experiment, embrace change, never give up, have fun, be generous and do.
https://digiday.com/?p=112633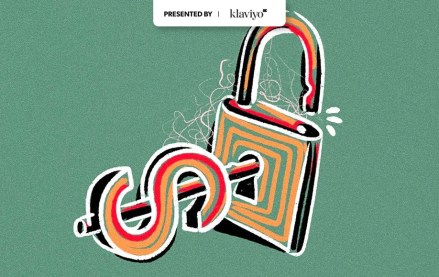 December 8, 2023 • 5 min read
Future plc's CFO Penny Ladkin-Brand announced on Thursday that she is stepping down, as the U.K.- based media company reported declining revenues and a new two-year investment plan to get back to growth.
December 7, 2023 • 13 min read
In this week's Media Briefing, publishing executives share how the task forces they created earlier this year to oversee generative AI guidelines and initiatives have expanded to include more people across their organizations.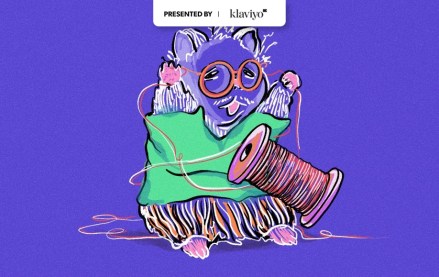 December 5, 2023 • 6 min read
News publishers are cautious to pour more resources into Threads, as limited available data makes it difficult to determine whether investing more into the platform is worth it.